What is a Medical Officer?
Medical Officers, often know as Chief Medical Officers, are physicians who are typically in charge at hospitals. Medical Officers serve as advisors on health issues and disease control, provide medical support, discover inconsistencies and investigate problems. Medical Officers can find work overseeing clinical programs where clinical trials take place and require recruiting of individuals to participate in the trials.
Standard 12-hour shifts are common in this profession, and being on your feet most of the time is expected. According to the Bureau of Labor Statistics, demand for Medical Officers, which are housed in the category of Chief Executives, is expected to grow 6 percent through 2024, amounting to more than 4,100 annual openings, including the formation of new organizations or expansion of those already established.
Interested in a cover letter? Our cover letter builder walks you step-by-step through the process of writing your own. With pre-written text suggestions for every section of your letter, writer's block will be a thing of the past.
Medical Officer Duties and Responsibilities
To achieve their goal of managing a healthcare team and ensuring the smooth day-to-day operations of a healthcare facility, Medical Officers perform various tasks. We analyzed multiple job advertisements to find these core Medical Officer responsibilities and duties.
Tracking and Evaluating Clinical Data
Medical Officers are often in charge of ordering and interpreting tests for patients. They analyze records, reports and exam data to help them diagnose patients' conditions. If further information is needed, they will order additional tests, consult with other physicians in the field or the patient's previous healthcare professionals.
Evaluating the Latest Medical Programs and Research
While the field of medicine is constantly evolving, the Medical Officer's knowledge needs to evolve also. Medical Officers must take time to procure data about the most current medical programs and research that relate to his field of expertise in order to provide the best diagnoses and healthcare treatment plans to patients.
Planning, Implementing and Directing Clinical Services
Medical Officers take an active role in overseeing the medical care of patients and the functions performed by medical staff. They may participate directly in care when services are being initially implemented. They may also help assess and diagnose needs and plans of action for individual and families.
Making Program Recommendations or Revisions
While overseeing and monitoring the clinical services and programs that are being implemented by staff, the Medical Officer will often discover gaps in service or area where services can be improved and make program recommendations or revisions to address those issues.
Maintaining Accurate Documentation
Medical Officers must ensure that consistent and accurate documentation of medical records for all patients takes place. This practice helps accumulate and organize important clinical data that is vital to providing comprehensive medical care to patients.
Medical Officer Skills
Medical Officers, with their excellent interpersonal skills, can work just as well with a team of healthcare professionals as they do when they consult with individuals. In addition, they are problem solvers who can think outside the box and find the solutions to issues that become stumbling blocks for others. Employers seek Medical Officer candidates with these general skills and the following ones.
Core skills Based on our research, employers are seeking Medical Officers with these core skills
Dedication to patient safety and quality of healthcare
Commitment to organization's values and vision
Ability to lead standardization of care
Inspirational to the healthcare team
Superb listening skills
Advanced skills While most employers did not require the following skills, some job listings included them as preferred. Having these as part of your Medical Officer skill set will offer you more career options.
Proven ability to lead a team of healthcare professionals with integrity and respect
A successful track record of fostering teamwork and collaboration among physicians
Experience and successful leadership of disease management programs
Tools of the Trade
Spreadsheets, such as those found in Microsoft Excel
Medical information databases
Diagnostic medical equipment
Scheduling software
Medical reference guides
GO PRO

Choose from fully customizable

GET PAST THE BOTS

Ensure compatibility with Applicant Tracking Systems

LOOK YOUR BEST

Save time with sleek and stylish professional design templates
Build Your Resume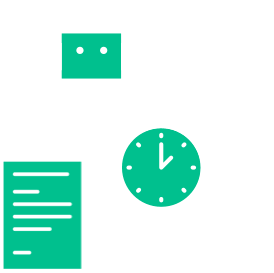 Medical Officer Salary
The median annual salary for Medical Officers, categorized by the BLS as Chief Executives, is a little more than $102,000 annually. Medical Officers in the 10th percentile earn about $68,000 a year, and the highest earners make over $200,000 a year. Top Executives in Connecticut, North Carolina and New Jersey earn the highest annual salaries – $ 227,440, $220,460 and $217,850, respectively.
Medical Officer Resources
We consulted the Internet to locate some additional valuable industry resources to aid you in your career exploration of Medical Officer. From networking connections to industry groups, you'll find this list helpful.
Medical Officer Resume Help
Explore these related job titles from our database of hundreds of thousands of expert-approved resume samples: