Featured in:
Product support engineers handle technical requests filed by end users of a company's product or system. Their primary responsibility is troubleshooting and resolving errors, and throughout their work they must constantly log details for later reports and to provide customers with updates. When not fixing issues, they assist other engineers by contributing to product development and improving processes. Following a full-time schedule, product support engineers usually work either in information technology or manufacturing.
Our team of certified resume writers have created a library of resume examples to show you how to craft a strong resume. Study them to learn to write your own.
Improve your application with a personal message! Your resume may summarize your qualifications, but a cover letter can help you express your professional accomplishments and working style. Pair these cover letter templates with our builder subscription to unlock AI-powered text templates and professional designs that will help you submit a complete application.
Production Support Engineer Duties and Responsibilities
Based on our analysis of current job listings, production support engineers perform the following duties no matter the employer or industry:
Troubleshoot Issues
When technical issues with the product arise, production support engineers must act quickly to analyze the available data and find the root cause of the problem. They may then develop a solution themselves or pass the problem on to other engineering team members, all the while providing users with progress updates.
Contribute to Product Development
Production support engineers participate in all stages of the product development process, including designing, building, and testing. They also create useful tools such as internal software to automate key processes or platforms where customers can send inquiries and reviews.
Assist Users
This role entails interacting with product users, often external customers but sometimes also employees. These interactions can occur in various setups, including in-person meetings, phone calls, emails, and live messaging chats. In all of these cases, it's vital to address concerns promptly and maintain a helpful attitude.
Prepare Technical Documentation
Production support engineers prepare extensive documentation when logging product issues, as they must note all details, including their observations, diagnoses, and action steps. Other common tasks include weekly reports summarizing production performance, release notes for upgrades, and troubleshooting guides.
Suggest Improvements
Because production support engineers deal with product issues firsthand, they can readily suggest overall product improvements, such as features that customers want. Ideally, they should also proactively evaluate engineering processes and provide recommendations to increase efficiency.
Production Support Engineer Skills and Qualifications
Production support engineers are analytical individuals who use critical thinking and technical expertise to relentlessly improve products. Good communication skills come in handy, as do the abilities to multitask and work well under pressure. In addition to a bachelor's degree in a field related to technology or engineering, employers look for production support engineers with the following skills:
Problem-solving skills - successful production support engineers excel at resolving problems encountered by users, whether these require only quick fixes or major collaborative efforts across various departments
Technical expertise - regardless of their industry, all production support engineers have a deep understanding of the product they handle as well as the processes behind it
Customer service - production support engineers must communicate well with customers, paying attention to their concerns and providing clear, regular updates for ongoing requests
Attention to detail - it's crucial for production support engineers to be mindful of details since their tasks include creating extensive documentation, tracking errors, and making changes to products
Multitasking - production support engineers handle technical issues from multiple customers at the same time, along with other responsibilities such as writing reports and participating in manufacturing or development
Tools of the Trade
Production support engineers often use the following tools in their day-to-day duties:
Database tools (such as Excel or SQL)
Industry-specific tools (such as programming languages or manufacturing equipment)
Customer support software (such as Zoho Desk, Zendesk, or LiveAgent)
Production Support Engineer Education and Training
Most employers require production support engineers to have a bachelor's degree in a relevant field, usually computer science, engineering, mathematics, or any of the hard sciences. In addition, those in manufacturing must obtain engineering licensure from a state board. Ideal candidates have one to three years of previous work experience, and familiarity with customer support is also an advantage.
Production Support Engineer Salary and Outlook
According to PayScale, the median annual salary of production support engineers is around $70,000. The lowest 10 percent in this field earn less than $44,000, while the highest 10 percent earn more than $100,000.
Job openings for production support engineers are likely to increase, but there will be more opportunities in information technology than in manufacturing. The Bureau of Labor Statistics (BLS) reports a high growth rate of 13 percent for information technology jobs through 2026, compared to 7 percent for engineering jobs.
Create your own professional resume in just minutes.
Try our resume builder today
Build Your Resume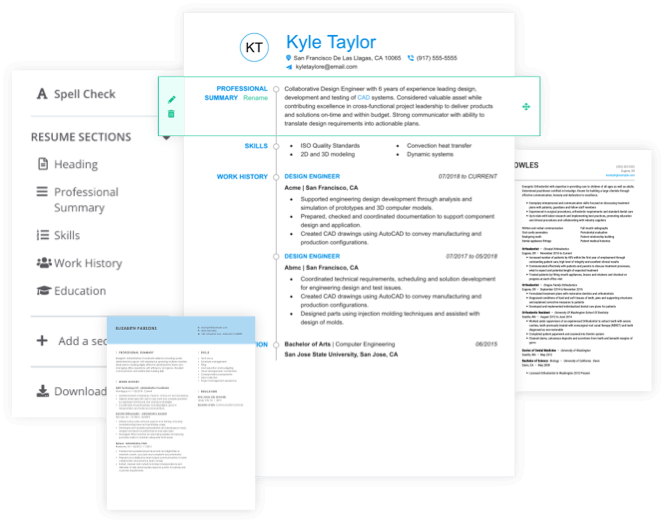 Helpful Resources
For more information about building a career as a production support engineer, take a look at the following resources:
production support engineers can consult this downtoearth book for tips and best practices for talking to customers in a tech context. It covers various aspects of the job, including managing emotions, saying no to customers, and listening well
previously known as the Society of Manufacturing Engineers, SME is a global manufacturing community that has been around for more than 80 years. Its impressive collection of resources encompasses training programs, research material, certifications, events, and industry news
this book rests on the premise that the process for problemsolving is universal, with steps that can be used across all situations. Readers can hone their troubleshooting skills by adopting its rigorously logical and systematic approach
IEEE Computer Society
production support engineers in IT can join this diverse organization, which caters to professionals, students, and researchers interested in computing. With more than 400 chapters and 40plus subcommunities, it's extremely active, and members can avail of training programs and content from thought leaders
Production Support Engineer Resume Help
Explore these related job titles from our database of hundreds of thousands of expert-approved resume samples: