Featured in:
A Production Executive oversees and directs production operations for a manufacturing organization. They lead production operations, coordinate production staff and equipment, and ensure the quality and profitability of products. Most Production Executives, also known as Industrial Production Managers, have already had many years of experience in a production environment.
Due to a declining manufacturing sector, jobs for Production Executives are declining. The Bureau of Labor Statistics predicts that employment of Industrial Production Managers will decline 4 percent through 2024.
Our certified resume writers have created a library of resume samples to show you exactly what a strong resume looks like. Use them as-is or customize them to your needs.
Want to boost your resume? Your Jobhero subscription comes with a complimentary cover letter builder. Once you choose a cover letter template, the builder will suggest job-specific skills and prewritten entries, allowing you to save multiple letters for various applications fast.
Production Executive Duties and Responsibilities
To accomplish their primary goal of overseeing a manufacturing production process, Production Executives perform many tasks. We analyzed several job listings to identify these core Production Executive duties and responsibilities.
Determine Best Use of Resources
Production Executives have the responsibility for determining the best and most efficient uses of the available resources, including equipment and labor, to meet production goals. They set a budget, assign job duties, determine equipment and supplies required, and build a production schedule.
Hire, Train and Evaluate Workers
The Production Executive hires and trains the workforce for a project. They manage and motivate the staff, monitoring them to ensure they meet performance and safety requirements
Monitor Production
Production Executives monitor the progress of production, confirming that it stays on schedule and within budget. They meet regularly with production teams and managers to analyze any problems and ensure cost-effective, high quality and timely delivery of products.
Identify Problems and Improve Processes
Production Executives must always be on the lookout for problems hampering effectiveness. They are expected to develop new and cost effective ways to improve quality and productivity. This could include developing new ways of manufacturing, improving existing manufacturing processes, providing additional training or adopting better manufacturing processes.
Production Executive Skills
Successful Production Executives excel at planning and establishing priorities, while demonstrating flexibility and an ability to multitask. They think creatively to solve problems, and are proven leaders who can inspire those around them for positive outcomes. In addition to these general skills and personality traits, employers are seeking Production Executive candidates with the following skills.
Core skills
: Based on job listings we looked at, employers want Production Executives with these core skills. If you want to work as a Production Executive, focus on the following.
Experience in directing and supervising production personnel
Possess technical knowledge and be adapt at all phases of the manufacturing processes
Strong computer skills and knowledge of Microsoft Office applications, such as Power Point, Word, and Excel
Ability to lead and drive continuous improvement
Strong Customer Service mindset
Ability to understand cost containment and budgetary principles
Advanced skills
: While most employers did not require the following skills, multiple job listings included them as preferred. Add these to your Production Executive toolbox and broaden your career options.
Experience in Process Safety Management and Mechanical Integrity
Comprehensive knowledge and understanding of human relations skills, principles and team building processes
Able to work a flexible schedule
Create your own professional resume in just minutes.
Try our resume builder today
Build Your Resume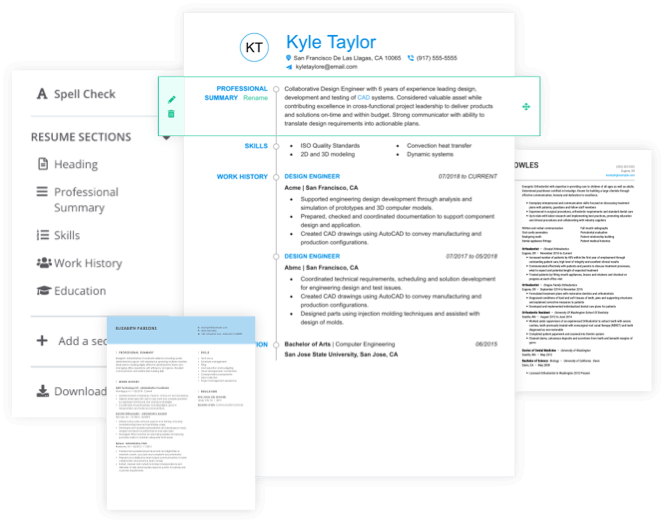 Production Executive Resources
We searched the Web to find the best industry resources to help you continue exploring a career as a Production Executives. From thought leaders to industry groups, this list is packed with opportunities to learn, connect and engage.
On the Web
A blog and forum for discussing the impacts of technology on manufacturing production.
Experts discuss current and future trends in manufacturing.
Industry Groups
A great source of knowledge on operations management, including production, inventory, supply chain, materials management, purchasing and logistics.
This organization Leads workshops, seminars, plant tours, and industryleading conferences, to help members discover and implement new continuous improvement strategies and best practices.
Find news, information and events for Production Executives, from this community of manufacturing interests.
Production Executive Books
This useful book covers product development processes, intelligencegathering techniques and international business issues.
A guide to the practical science of production, to help a Production Executive develop operations strategy, drive execution and find solutions.
This book is a valuable resource for Production Executives, providing an overview of all types of materials, featuring their key performance properties, principal characteristics and applications in product design.
Production Executive Resume Help
Explore these related job titles from our database of hundreds of thousands of expert-approved resume samples: