What is a Crane Operator?
A Crane Operator's primary responsibility is moving objects from one place to another using one of many types of cranes. Crane Operators may be employed by a company or operate as independent contractors, using their own equipment. Crane Operators often spend all day in their cranes, including breaks, which can be noisy and uncomfortable.
Crane Operators work in a variety of settings, such as warehouses, ports, construction and industrial sites and surface mines. While some positions accept entry-level candidates, most employers prefer one to five years of experience in a related field, such as construction or mining. There is a growing demand for Crane Operators, with 1,290 new job openings (8 percent growth) projected through 2024, according to The Bureau of Labor Statistics.
Interested in a cover letter? Our cover letter builder walks you step-by-step through the process of writing your own. With pre-written text suggestions for every section of your letter, writer's block will be a thing of the past.
Crane Operator Duties and Responsibilities
A Crane Operator must have the ability to transport, lift and move heavy loads by using a traveling or stationary crane with extreme precision. This job requires a person who can work as part of a team, follow directions and be comfortable using giant machinery. Typical daily duties include:
Following Safety Protocol
Working as a Crane Operator requires following strict protocols to avoid damaging the machines or products being moved, and protecting the safety of the Crane Operator and other team members. This requires determining the weight of the items being moved, and verifying that it complies with the weight limit, so as not to cause overload.
Operating the Crane
In order to operate the crane, these professionals must use their hands to work the levers, wheels, dials, electromagnets and cherry pickers, and their feet to use the foot pedals. Crane Operators must be able to control the direction and speed of the crane by rotating it on its chassis, moving the crane boom up and down and raising or lowering the load line.
Managing Orders
In order to plan the sequence of daily orders and deliveries, Crane Operators must review their schedules. They must notate and follow each job ticket's specific instructions and procedures for loading the items. These professionals must keep track of what was moved, and keep detailed summaries of where it was moved.
Performing Maintenance
In order for cranes to operate at optimum level, the Crane Operators must regularly maintain them. They must clean the cranes and other equipment utilized during the job. They need to inspect the crane, cables, pulleys, grappling devices and other parts daily to verify that there are no safety concerns or malfunctions that must be addressed. Should they find any areas for concern, Crane Operators must determine what exactly is not working correctly, and troubleshoot the issue by making minor repairs.
Communicating with Team Members
In order to get the job accomplished successfully and safely, Crane Operators must be able to communicate with team members. They need to follow both verbal and written instructions from supervisors or foremen, instructs helpers where to place outrigging and blocking, and communicate with others using hand signals or radios.
Crane Operator Skills
Both responsible and detail-oriented, Crane Operators must be able to carefully analyze each and every job ticket and ensure the safety of those around them and to the materials being moved. They must be able to sit in tight spaces for long periods of time, so anyone suffering from claustrophobia or agoraphobia may not be right for this job.
Core skills Below are the most basic skills that employers sought for Crane Operator candidates
Excellent manual dexterity, flexibility and physical strength
Mechanical knowledge of the design and use of equipment they work with, as well as the ability to make minor repairs
Excellent depth perception, hand-eye coordination and a fast reaction time
Ability to critically think and be able to make a good judgment call quickly
Organizational skills to keep track of and record the details of job tickets
Advanced skills Candidates with these specialized skills can gain an upper hand in securing employment over the competition.
Good understanding of mathematics, algebra, geometry and calculus
Experience in construction or mining
Experience in truck driving
GO PRO

Choose from fully customizable

GET PAST THE BOTS

Ensure compatibility with Applicant Tracking Systems

LOOK YOUR BEST

Save time with sleek and stylish professional design templates
Build Your Resume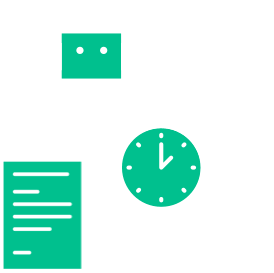 Crane Operator Salary
Since Crane Operator work in high altitudes and often in perilous weather conditions, they get higher compensation than other fields in construction offer to account for the element danger they face every day. On average, Crane Operators earn $24.83 per hour; those in the 10th percentile earn $15.10 per hour; while those in the 90th percentile can earn as much as $39.79 hourly. Professionals in the following three states make the highest average hourly rates throughout the country – Hawaii ($35.95); Alaska ($34.22); and Washington ($34.11).
Crane Operator Resources
Learn more about what the job of a Crane Operator entails with the following resources:
On Twitter
@SkyJacked793
Crane Operator Robert MacFarlane, from Toronto, Canada, who is known on social media for taking amazing photos from his perch atop the L Tower on The Esplanade.
@CraneandRigging
Leading source for the crane, rigging and specialized transport industry.
@moelepage
Tower and Mobile Crane Operator, and Instructor for The Operating Engineers Training Institute of Ontario (OETIO).
Crane Operator Resume Help
Explore these related job titles from our database of hundreds of thousands of expert-approved resume samples: