Featured in:
Marketing Administrators work in nearly every industry imaginable. Regardless of which industry they work in or the size of the business, their job is the same: to promote a company and its products and increase customer awareness of the business. They do this by creating ad campaigns, designing logos, and creating memorable slogans.
Some Marketing Administrators may supervise a marketing team, while others may work under the direction of a Chief Marketing Administrator or Regional Marketing Manager. According to the Bureau of Labor Statistics, jobs in the advertising and promotions field should increase by 9 percent through 2024, adding an estimated 19,700 jobs to these sectors.
Studying resume samples and examples are a great way to get inspiration for your own. Study our library of examples today!
Want to boost your resume? Your Jobhero subscription comes with a complimentary cover letter builder. Once you choose a cover letter template, the builder will suggest job-specific skills and prewritten entries, allowing you to save multiple letters for various applications fast.
Marketing Administrator Duties and Responsibilities
A Marketing Administrator has many duties and responsibilities. Although specific positions will dictate a Marketing Administrator's undertakings, there are several core responsibilities common to this occupation. A review of current job listings identified the following main tasks and responsibilities.
Conduct Market Research
Marketing Administrators are responsible for obtaining market research, such as current trends in their niche and the needs and desires of consumers. This allows the Marketing Administrator to create a target audience and build campaigns and promotions aimed at this group of customers. Some Marketing Administrators will gather this data themselves by analyzing business reports and conducting surveys or focus groups, while other Marketing Administrators will have a staff to gather this information for them, allowing them to focus solely on interpreting the data. They may also be responsible for compiling comprehensive reports based on their findings and presenting the information to upper management.
Implement Marketing Strategies
Planning, testing and implementing new marketing strategies is another large part of the Marketing Administrator's job. This may include creating or altering brand images, reaching out to a new target audience and creating a budget to cover all necessary expenses. Advertising campaigns may be required for multiple types of mediums such as, online advertising, print ads, radio and television commercials so Marketing Administrators must tailor their approaches for each medium. Whereas some Marketing Administrators will be the sole creator of these strategies, others may work with a team or supervise staff on these projects.
Communicate Brand Virtues
Marketing Administrators are responsible with communicating with a variety of people every day. This may include staff, management, vendors, media, and customers. Their communications will vary, but generally Marketing Administrators are tasked with supplying information and promoting a positive public image. This may be done in person, by email, over the phone or in marketing materials they create. Marketing Administrators must be able to communicate professionally and effectively both verbally and in writing.
Marketing Administrator Skills
Marketing Administrators should be creative individuals with fantastic interpersonal skills. They must be reliable employees and enjoy challenging and fast-paced work. Being extremely motivated and having strong leadership skills is also important. Employers look for candidates with all of these traits as well as the traits listed here.
Core skills
: Based on job listings we looked at, employers want Marketing Administrators with these core skills. If you want to work as a Marketing Administrator, focus on the following.
Market research practices and techniques
Experience analyzing data
Proficiency with programs, such as Microsoft Word, Excel and PowerPoint
Budget and cost analysis experience
Knowledge of social media platforms
Advanced skills
: While most employers did not require the following skills, multiple job listings included them as preferred. Broaden your career options by adding these skills.
Graphic design experience
Experience with customer relationship management software such as, Salesforce.com or SalesLogix
Experience with programing languages such as, CSS and HTML
Create your own professional resume in just minutes.
Try our resume builder today
Build Your Resume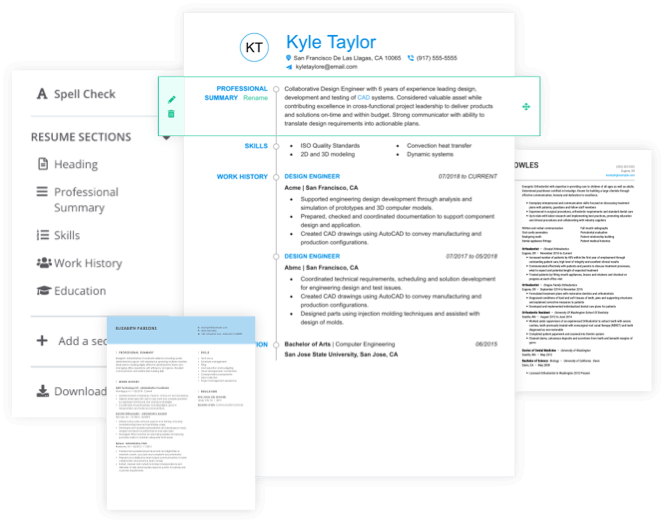 Marketing Administrator Resources
The internet has more useful resources for those considering a career as a Marketing Administrator. We compiled a list of sites that will inspire, inform and entertain you on your path to becoming a Marketing Administrator.
On the Web
This magazine is dedicated to those who work mainly in online marketing. Full of informational articles and tips from those in the field, it is a wonderful resource.
Jamie Bentley works in marketing and blogs about his experiences as well as best practices for marketing professionals. With frequent posts this site is a great resource for Marketing Administrators.
Marketing Administrator Books
This book is geared towards Marketing Administrators who need advice and tips for marketing strategies in a digital world. Packed with tools, strategies, techniques, and resources, this is a mustread for modern Marketing Administrators.
Veteran Chief Marketing Administrator, Brad Kirk, imparts his wisdom on how to become successful in marketing. He offers his own tried and true techniques and strategies.
As the title indicates, this book is full of tips and advice geared at helping marketers improve their practices and become more effective.
Industry Groups
This association represents the advertising agency in the United States and is referred to as "the 4A's." Founded in 1917, it is a leading resource for news, latest research, training and education opportunities, and networking with peers.
American Marketing Association
Established in 1953, AMA brings together professionals in the marketing field to share ideas, promote education, conduct research and find reputable resources on marketing.
Marketing Administrator Resume Help
Explore these related job titles from our database of hundreds of thousands of expert-approved resume samples: