Featured in:
Have impeccable organizational skills, love to work in a fast-paced environment, meeting people and ensuring they have a good time? If you love planning events, working as an event coordinator might be a perfect career for you. Though event coordinators may be based out of an office, they hardly spend any time sitting at a desk. Usually, they are out meeting with potential clients, negotiating with vendors, and spending time on-site at events to ensure they go off without a hitch. Several industries employ event coordinators, such as large corporations that plan company-sponsored meetings and commercial events; the entertainment industry, which coordinates concerts, festivals, and sporting events; and marketing agencies that specialize in event marketing.
Though event coordinators work under the event manager, they are responsible for making sure event employees carry out the manager's directives. According to the National Bureau of Labor Statistics, the demand for meeting, convention, and event planners, which includes event coordinators, is set to rise 10 percent through 2026.
Event Coordinator Duties and Responsibilities
Planning a meeting or event and making sure everything goes as planned includes a varied task list. We analyzed event coordinator job descriptions to procure the following list of event coordinator duties and responsibilities:
Meet with Decision Makers to Determine Event Purpose and Scope
The first thing event coordinators do is meet with decision makers to determine the purpose and the needs of the given event.
Create Event Pitch Decks and Present them to Decision Makers
Once event coordinators know what their employer or prospective client is looking for, they map out on paper everything required to produce the event.
Book Venues and Vendors
No matter what the type of event, every event needs a location. Event coordinators scout venues and perform cost-benefit comparisons to select the best venue, and then they repeat the process with vendors.
Create and Implement Event Marketing Strategy
It is the event coordinator's responsibility to make sure people show up for an event. In the entertainment industry, this is the difference between a profitable event and one that costs the producers a big loss. In the corporate setting, this involves crafting employee engagement strategies.
Attend Assigned Events to Make Sure Everything Goes Smoothly
The event coordinator is the point of contact for issues that arise regarding a given event. This includes coordinating the arrival and setup of vendors, making sure security protocols are in place and quickly handling any patron issues that may come up.
Event Coordinator Skills
Extroverts make great event coordinators as they spend a lot of their day talking with other people, whether presenting ideas to decision makers or negotiating contracts with venues and vendors. Event coordinators must be able to think on their feet. Multitasking and problem solving are givens—if a problem arises, event coordinators have to be able to deal with it efficiently to stay on schedule. In addition to these traits, the following skills are required to gain employment as an event coordinator:
Actively listening to decision makers to determine the purpose and parameters of an event
Using presentation skills to create and deliver their event pitch deck to decision makers
Using strategic thinking and project management skills to negotiate with venues and vendors to produce events on budget
Delegating tasks to event staff during event setup
Managing the concerns of event attendees using customer service and conflict resolution skills
Tools of the Trade
Event management software – used to sell tickets and manage attendees of an event
Project management software – used heavily during the planning process of an event
Event Coordinator Education and Training
Usually, event coordinators have a bachelor's degree. Many have a degree in business management, event planning, communications, or a similar subject. Coursework can include negotiation, interpersonal communication, project management, and organizational communication. Although not required, some event coordinators who work in a corporate setting acquire a Convention Management Professional certification.
Event Coordinator Salary
According to Glassdoor, the national average salary for event coordinators is $47,767. Those at the top of the scale make $65,000, while those at the bottom of the scale make $33,000.
Create your own professional resume in just minutes.
Try our resume builder today
Build Your Resume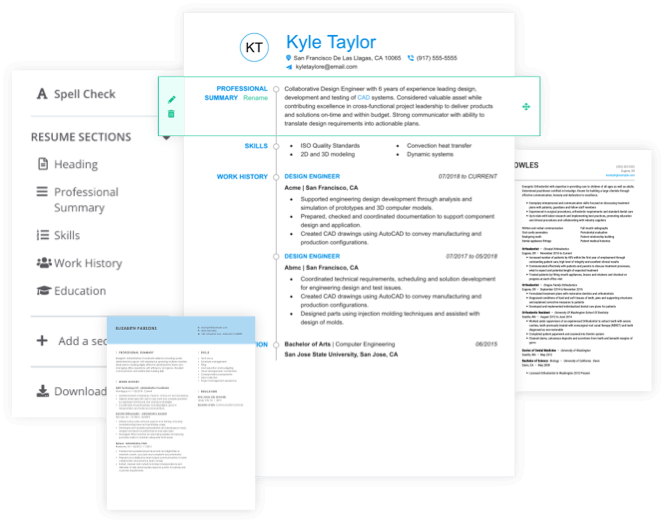 Event Coordinator Resources
Do you think you would enjoy a career coordinating events? If so, check out the list of event coordinator resources below:
Event Coordinator Resume Help
Explore these related job titles from our database of hundreds of thousands of expert-approved resume samples: