Featured in:
Compliance Specialists are tasked with ensuring that companies and other organizations are in compliance with any relevant regulations and standards. As different industries are governed by different regulations, Compliance Specialists specific duties vary based on the industry in which they work. As such, Compliance Specialists most often have a particular sector – such as banking, healthcare or government – in which they are experts. In some instances, typically with larger organizations, Compliance Specialists are employed full-time by a company or organization. Other times, they may work more as consultants on a contract basis, often performing semi-annual or annual reviews of compliance issues or working onsite for specific projects.
Need cover letter guidance? Add a cover letter to your resume using our cover letter formats how-to guide and add value to your resume.
One extra step to impress a manager: A growing number of hiring professionals read cover letters to determine whether they'll interview a candidate or not. Use our cover letter templates to craft a complete application that lands you the interview.
Compliance Specialist Duties and Responsibilities
In ensuring that companies and other organizations are in compliance with all relevant regulations and standards, Compliance Specialists perform a wide range of tasks. And while much of what they do is determined by the industry in which they work, there are some tasks common to most Compliance Specialists. We analyzed several job postings to identify the following Compliance Specialist duties and responsibilities.
Auditing Organizational Compliance
It is the job of a Compliance Specialist to review a company's business practices to ensure that they are following pertinent regulations. Such audits may occur annually or at other intervals and may include reviewing documentation and other records, as well as interviewing executives and employees.
Resolve Compliance Issues
In instances where an organization is not in compliance with a regulation or set of regulations, a Compliance Specialist must identify what an organization needs to do to come into compliance. In addition, a Compliance Specialist is charged with creating a plan to implement any needed change.
Stay Abreast of Regulatory Changes
Regulations are added, removed and changed, as such Compliance Specialists must stay up to date with any regulatory action relevant to their industry niche.
Compliance Specialist Skills
As what may seem obvious from the job title, the Compliance Specialist is supposed to be adept at knowing, implementing and regulating companies so that they comply with the law. They must also be familiar with dealing with businesses, employees and managers in a tactful and professional way, especially if the Compliance Specialist is a hired freelance contractor instead of on retainer. Based on the job postings we looked at, the following are skills desired in a Compliance Specialist:
Industry Expertise - Compliance Specialists must be authorities in the industries in which they work and often have a history of working in the industry in another capacity before becoming Compliance Specialists.
Deep Knowledge of Regulations - To be able to enforce the rules, a Compliance Specialist must have a detailed knowledge of them. This involves staying up to date on any pertinent changes to regulations.
Interview, Investigation and Auditing Skills - Successful Compliance Managers are analytical and detail oriented, as well as possessing strong interpersonal skills. They must be able to dig deep into company records, and be able to tactfully ask the right questions to employees and employers.
Compliance Specialist Education Requirements
Despite that some small companies ask only for a Bachelor's Degree in the requirements section for a Compliance Specialist, the fact is that numerous larger and more commercial companies require a lot more education, and the more qualifications a prospective employee has, the larger the salary is. Even if the only requirement is a Bachelor's, the degree should entail multiple accounting courses. Some of the other key requirements include:
A Master's Degree or equivalent
A major in finance or business would be useful
Relevant experience in law, ethics, organizational business, finance or statistical analysis
Certification is strongly desired, and in the case of most companies, a must.
Compliance Specialist Salary
The average salary for a Compliance Specialist falls between $48,000 and $61,000, according to online sources, but it can be substantially more, depending on the company.
Create your own professional resume in just minutes.
Try our resume builder today
Build Your Resume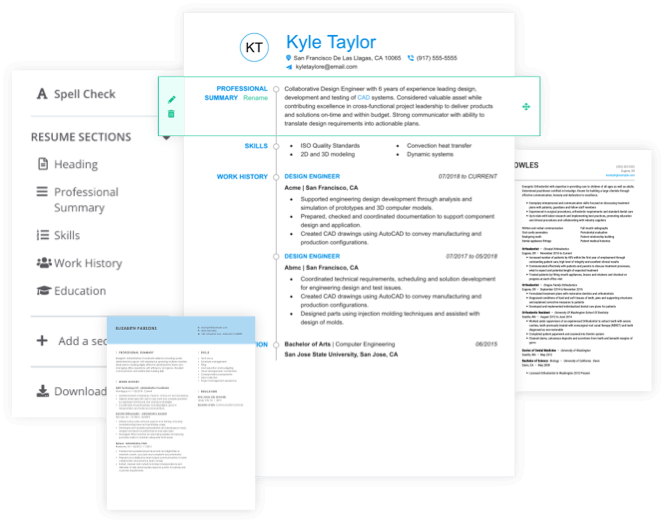 Additional Compliance Specialist Resources
The following links are for blogs, LinkedIn groups, articles and websites all with the aim of helping teach about and discuss the various jobs, duties, responsibilities for Compliance Specialists:
This website delves into the various types of Compliance Specialists, and allows for further research regarding popular schools, with strong related programs.
This is a group for sharing and networking based around The Payment Card Industry Data Security Standard and their compliance issues and concerns.
This is a group for all management professionals involved in detection and prevention of fiscal misconduct and other compliance issues.
A blog regarding compliance issues with every aspect of the Dental world including federal laws, equipment usage, water guidelines, as well as various types of Medicare.Compliance Specialist industry group detailed page of Compliance Specialist duties, strategies and policies.
Compliance Specialist industry group
detailed page of Compliance Specialist duties, strategies and policies.
Compliance Specialist Resume Help
Explore these related job titles from our database of hundreds of thousands of expert-approved resume samples: