Featured in:
Purchasing Directors, also called Purchasing Managers, oversee the buying of materials and supplies for companies, including materials used for the production of goods. This responsibility involves negotiating prices with vendors and evaluating the quality of available products. Purchasing Directors will meet with various types of suppliers and attend trade shows and conferences to seek out new suppliers and track trends in the industry. Purchasing Directors will maintain an inventory record of materials and supplies bought.The U.S. Bureau of Labor Statistics reports that there is expected to be little to no change in employment opportunities for Purchasing Managers during the 2014-2024 period, as compared to previous years. A reliance on third parties to handle purchasing duties is a major factor in this employment projection. The public sector and manufacturing industries are mentioned as areas that could see a decline in the employment of Purchasing Managers.
Studying resume samples and examples are a great way to get inspiration for your own. Study our library of examples today!
Impress your future boss! According to a 2020 survey, most hiring managers read cover letters for candidates they're considering interviewing before making their final decision. Make a cover letter that seals the deal with our professionally designed cover letter templates.
Purchasing Director Duties and Responsibilities
Purchasing Directors complete several tasks to obtain the most affordable supplies and materials for the company they are working for. In reviewing several job listings for this profession, we found the following are among the core duties and responsibilities of a Purchasing Director.
Track Inventory and Place Orders
It is up to the Purchasing Director to determine what types of materials and supplies are needed and to place orders as needed. This will involve keeping an inventory of materials and supplies on hand and replenishing these items as they are used. Purchasing Directors will oversee the flow of materials to help them determine inventory levels and needs.
Establish Cost Budgets
A Purchasing Director must create a budget for spending on materials and supplies. This would include materials and supplies pricing as well as staffing and transportation of goods. Purchasing Directors must work closely with other managers, such as those in production, to complete inventory planning and forecasting reports that will impact the budget.
Select and Negotiate with Vendors
Purchasing Directors build relationships with various vendors in order to receive competitive pricing and quality products. They will negotiate contracts and pricing, review bids and establish payment terms. It is up to Purchasing Directors to choose which vendors they want to do business with.
Purchasing Director Skills
Those who are successful as Purchasing Directors typically possess strong organizational, analytical and negotiation skills. They should be leaders and problem-solvers who can multi-task and pay attention to detail. Purchasing Directors should also have above-average math skills and be able to work independently, with little or no supervision. In addition to these general skills, a Purchasing Director could be expected by potential employers to possess the following skills.
Core skills
: Based on job listings and other sources we looked at, employers want Purchasing Directors with these core skills. If you want to work as a Purchasing Director, focus on the following.
Managing inventory
Utilizing purchasing systems
Applying pricing strategies
Preparing bid specifications
Creating purchasing and procurement policies
Understanding contracts and contract negotiations
Advanced skills
: While most employers did not require the following skills, multiple job listings included them as preferred. Add these to your Purchasing Director toolbox and broaden your career options.
Understand basic accounting principles
Proficient in Microsoft Excel, PowerPoint and Word
Development of financial analysis skills
Create your own professional resume in just minutes.
Try our resume builder today
Build Your Resume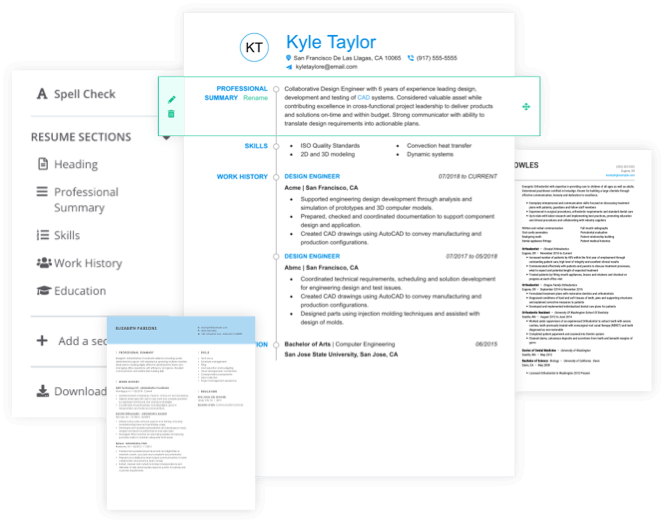 Purchasing Director Resources
The following are among the best industry resources we found that could be helpful as you continue your research of a Purchasing Director career. Both online and print resources are listed here.
On the Web
A site offering blogs covering nearly every aspect of purchasing, from defining purchasing to understanding purchase orders.
A blog covering various topics, from the importance of purchasing to procurement technology.
Hosted by the Next Level Purchasing Association (NLPA), this blog offers articles and links to webinars addressing various topics for novice and veteran Purchasing Directors. Topics can include negotiation strategies, cost savings practices and professional certification.
Industry Groups
Founded in 1969, this worldwide organization offers certification programs and online professional development courses and seminars.
Established in 1947, NASPO offers educational and professional development programs for those in the public purchasing field. Members can attend conferences, access publications and review best professional practices.
From forums and conferences to webinars and courses, public Purchasing Directors can find a wealth of resources available from this organization.
Books
Cowritten by the CEO of the American Purchasing Society, this extensive book covers all aspects of purchasing, from cost analysis to negotiation practices.
This book contains tips and strategies to help Purchasing Directors manage costs, forecast, organize a purchasing department and utilize the latest purchasing tools and systems.
A comprehensive look at the necessity of and practice in inventory management. Covers such topics as forecasting and replenishment, supply chain risk management, materials planning and automated inventory systems.
Purchasing Director Resume Help
Explore these related job titles from our database of hundreds of thousands of expert-approved resume samples: