Featured in:
Hair stylist assistants help hair stylists with all tasks, greet customers, and shampoo and style customer hair. Salons and spas hire hair stylist assistants to work full-time, part-time, and freelance hours during flexible shifts, including weekends, in a team-oriented atmosphere. Hair stylist assistants work directly under hair stylists and are not required to travel to perform their normal daily job duties.
Our certified resume writers have created a library of resume samples to show you exactly what a strong resume looks like. Use them as-is or customize them to your needs.
Improve your application with a personal message! Your resume may summarize your qualifications, but a cover letter can help you express your professional accomplishments and working style. Pair these cover letter templates with our builder subscription to unlock AI-powered text templates and professional designs that will help you submit a complete application.
Hair Stylist Assistant Duties and Responsibilities
Daily job tasks performed by hair stylist assistants vary based on the number of clients coming into the salon or spa, the services offered at the facility, and the number of hair stylists working there. The following job duties are common everywhere, however:
Greet Clients
Hair stylist assistants greet and welcome incoming clients and direct them to various parts of the salon to receive treatments.
Shampoo Hair
Hair stylist assistants shampoo client hair.
Assist Stylists
Hair stylist assistants help hair stylists apply hair color, cut hair, and apply chemical treatments.
Answer Phones
Hair stylist assistants answer incoming phone calls and schedule customers for appointments.
Style Hair
Hair stylist assistants blow dry and style hair after treatments have been successfully applied.
Clean Work Area
Hair stylist assistants clean all work areas. This includes sweeping floors, taking out trash, wiping down styling and hair washing stations, and sterilizing all styling tools after use. Hair stylist assistants also wash and dry smocks, towels, and other fabrics used.
Maintain Professional Appearance
Hair stylist assistants must maintain a professional appearance at all times. This includes wearing flattering, trendy hairstyles.
Stock Inventory Items
Hair stylist assistants stock inventory items and fill out inventory reports.
Hair Stylist Assistant Skills and Qualifications
Hair stylist assistants have outgoing, people-pleasing personalities and excellent customer service skills in addition to a working knowledge of popular hairstyles. Salons and spas seek hair stylist assistants who have the following specific skills:
Customer service - hair stylist assistants use excellent customer service skills to greet clients and keep them happy during their time within the facility
Interpersonal skills - hair stylist assistants use interpersonal skills to talk to customers about the hairstyle they want, any problems they may have styling their hair, and other hair care issues
Physical fitness - because hair stylist assistants are on their feet for most of the work day, some physical stamina is required to perform this job
Multitasking - hair stylist assistants speak with many customers at once and tend to several work tasks at the same time, which requires strong multitasking
Communication skills - hair stylist assistants use good communication skills to receive instructions from hair stylists and customers
Organization skills - hair stylist assistants keep inventory and work areas neat and well organized
Time management - hair stylist assistants constantly use time management skills because many hair treatments are highly time-sensitive
Computer skills - some computer skills are required for hair stylist assistants because many salons and spas use digital scheduling programs to book customer appointments
Tools of the Trade
Hair stylist assistants regularly work with these tools:
Cutting tools (scissors, razors)
Styling tools (blow dryers, straightening irons, curling irons, combs, brushes)
Hair products (shampoo, conditioner, gel, mousse)
Hair chemicals (dyes, permanent curl chemicals, straightening chemicals, bleach)
Hair Stylist Assistant Education and Training
Salons and spas require hair stylist assistants to have, at minimum, a high school education or GED. Some facilities may additionally require hair stylist assistants to already have a cosmetology license, but many employers will accept job candidates who are working toward their license or hope to receive one in the future. All states require licensing before hair stylist assistants become hair stylists. To become licensed, candidates must complete a cosmetology program and pass a state exam.
Because this is treated as an entry-level job by many employers, hair stylist assistants receive on-the-job training. During training, these assistants work closely with hair stylists. The length of training varies, but usually does not end until a cosmetology license is obtained. Some facilities will help hair stylist assistants obtain this license.
Hair Stylist Assistant Salary and Outlook
The Bureau of Labor Statistics (BLS) shows that barbers, hair stylists, and cosmetologists earn $24,900 in median annual pay, or $11.97 hourly. According to information from PayScale, however, hair stylist assistants earn $9.77 per hour. The BLS predicts jobs in this field will increase 13 percent through 2026. This rate is faster than the national job growth average.
In addition to regular salary, most salons and spas provide hair stylist assistants with sales commission bonuses. Hair stylist assistants also receive tips from customers for their services. Many employers provide hair stylist assistants with discounted rates on products sold by the establishment, as well as paid vacation days. Hair stylist assistants do not typically receive healthcare benefits, even as full-time employees.
Create your own professional resume in just minutes.
Try our resume builder today
Build Your Resume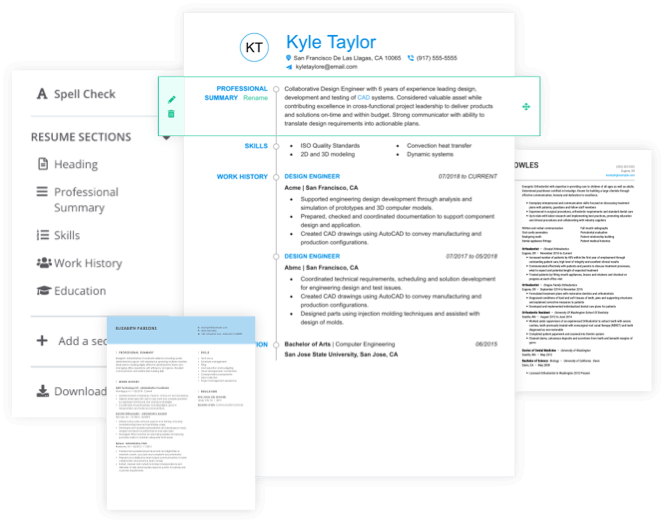 Helpful Resources
Get beauty news updates, learn how to create trendy hairstyles, and discover other techniques for becoming a successful hair stylist assistant with these helpful resources:
Hair Stylist Assistant Resume Help
Explore these related job titles from our database of hundreds of thousands of expert-approved resume samples: