The catch-22 to the entry-level job market is that many jobs designated "entry-level" actually require several years of work experience along with specific skills and industry knowledge. For those just graduating from college or making a career change, these barriers can make it difficult to obtain an entry-level job.
COVID-19 has played a major role in companies' hiring practices and will continue to affect the college job market. According to Dr. Phil Gardner, the Executive Director of Collegiate Employment Research Institute at Michigan State University, forty-eight percent of employers felt that it would take two to three years for the college labor market to recover. While this has caused some working professionals to take lower-level jobs, other companies are hurting financially and are willing to hire those with less experience. If you are looking to apply to entry-level jobs but lack the required experience, use these tips to help you overcome the catch-22 for the entry-level job hunting process or skip to the visual.
Featured in:
1. Apply to Actual Entry-Level Jobs
Due to the economic downturn, it is still difficult for small and medium businesses to hire full-time benefited employees. Many companies are looking for more affordable labor to support them. If you have the savings, ability to live with your family rent-free or somewhere with low rent, then consider applying to internships, freelance positions and part-time jobs in your industry of interest.
Getting any work experience will make you more attractive when re-applying for those entry-level jobs. Additionally, many part-time gigs can turn into full-time jobs, or at the least, give your resume a solid boost and a recommendation letter.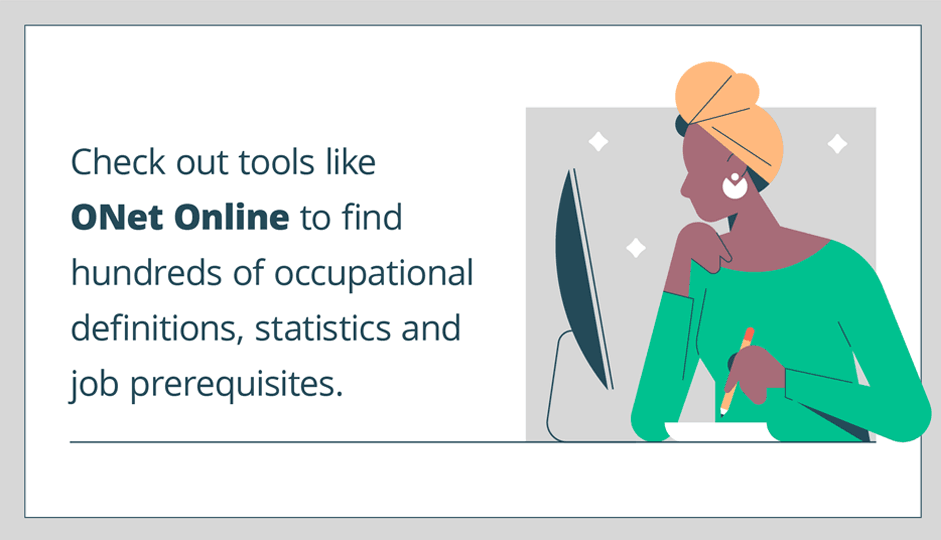 2. Create a Pitch Deck or Presentation
One way to grab a company's attention is to send them your resume along with a pitch deck or presentation. The pitch deck can either be a competitive analysis (comparing companies to their competitors), or it can focus on one department and suggest areas of improvement. Typically, you choose the department you're interested in applying to. You can use peer-to-peer review tools such as Q2 or TrustRadius to get insight into a company's shortcomings and how they compare to competitors.
Even if a company doesn't have any current openings, you can use this technique to make a thoughtful and memorable introduction. If done well, a company might create a position for you because they so desperately want your spirit and talents. Do note that sending a pitch deck to a company takes a lot of upfront work, so be cognizant of who you choose to send them to.
3. Soak up as Much Information as Possible
There are now more online and digital resources than ever before. These online resources will help you learn about industries, job duties and career paths. Here are several straightforward ways to learn about your career possibilities and industry updates:
YouTube day in the life of [position] to hear first-hand what it is like working in a specific field or role.
Listen to podcasts that have in-depth discussions about an industry.
Read blogs from thought leaders to understand what the experts are saying.
Watch TED Talks from specialists to learn more about an industry and see what is cutting edge.
By immersing yourself in a field, you will be more knowledgeable about the market. This knowledge will help you revamp your resume and cover letter, and will make you sound more hirable during the interview process.
4. Volunteer
Volunteering is never a bad idea. Not only is it good to give your time to organizations that need it, but to an employer, volunteer experience signals to them your interests outside of work and gives more insight into who you are. Below are some volunteer opportunities to explore:
Local food bank
Animal shelter
Political campaigns
National, state and local parks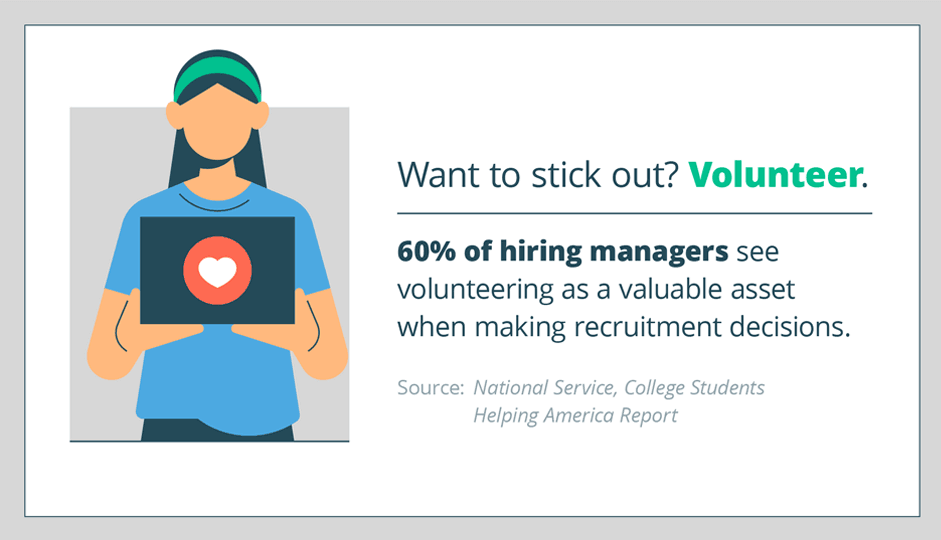 5. Take Courses and Continue to Learn
If you don't quite yet have the skills required in the job description, there are hundreds of courses offered online for free or at a discounted rate. First, see what software and industry knowledge appears on the jobs you are applying to. Then, try to find free or affordable courses to take using that software. If there are no free trials, learn a similar software program, which will give you transferable skills to highlight on your resume. Additionally, there are tons of free certifications you can obtain. Again, try to get certified in software that appears repeatedly across job descriptions in your field.
Getting these certifications and learning these programs will make it easier to match your resume with the job requirements, and will also showcase your initiative and internal drive.
6. Create a Work Portfolio or Website
Creating a portfolio or having a website is never a bad idea because it is easily accessible for recruiters and HR employees. Having a portfolio reveals your previous work and your capabilities.
If you don't have a lot of work experience, you can still put college projects or writing examples in your portfolio. Furthermore, you can also highlight personal non-published work, such as a competitive analysis you did on a company, graphic designs you created for either real or fake brands or a slide show portraying your newly learned software skills. Regardless of what you showcase in your portfolio, make sure it is free of errors and reveals your capabilities.
7. Network
Statistically, 85% of jobs are filled through networking. If you prefer face-to-face networking you're not alone. Nearly two-thirds of entry-level professionals prefer face-to-face networking to online networking. Since many people are working remotely, and not meeting as often in-person, online networking is the way to go in the coming year. Moreover, many employees are no longer commuting to work, so they have more time in their daily schedules to do informational interviews or reach out to someone on your behalf.
There is an increased number of online networking events that you can sign up for. Meetup is a good resource to interact with startup executives or small business owners wanting advice, trying to expand their network and looking to hire.