Featured in:
More Business Analyst Resumes
Use these Business Analyst samples as a guideline or visit our extensive library of customizable resume templates.
Additional Statistics Resume Samples
How to Format a Business Analyst Resume
When choosing a resume format for a business analyst, begin by reflecting on your work experience and how your career has developed.
Most candidates should use a reverse-chronological resume format. In this format, work experience goes on the top half of the resume, beginning with your most recent job.
This format won't work for everyone, however. Other candidates may want to consider a combinationation resume or a functional resume, both of which put greater emphasis on skills and abilities.
Take the candidates below, for example. Candidate A has been working as a business analyst for 15 years straight, taking on greater responsibilities as she moves from one employer to the next. Candidate B has a more checkered career path, starting her career as a freelancer, shifting to part-time work, then deciding to go back to freelancing.
We've put the skills the candidates have in common in bold to stress their similarities
Chronological Resume
15

years in workforce

5

years in current role

MBA

Project management
Work Experience
Analyzes the existing banking application and documents asset and liability product attributes, features and business rules in conformity with Central Bank regulations.
Prepares and analyzes monthly and quarterly financial statements and reports, including the compilation of data to be included in monthly BOD communications.
Performs gap analysis to identify areas of improvement and suggest a  process design.
Creates charts and graphs to support the sales team in their presentations to investors and clients
Facilitates the business requirements review in collaboration with the development and QA teams.
Functional Resume
13

years in workforce

1

year in current role

BA

Finance
Summary of Qualifications
Passionate business analyst with over a decade of helping banking, insurance and marketing companies evaluate and improve their businesses.
Helped a Fortune 500 company analyze banking applications and document asset and liability product attributes, ensuring they conformed to Central Bank regulations
Regularly prepares and presents monthly and quarterly financial statements and reports.
Skilled at gap analysis to find opportunities to boost process design.
Capable of creating charts and graphs to support the sales team while also facilitating the business requirements review with the QA team.
Business Analyst Resume Samples
No results found
0-5

years of experience

Plan and execute building interior capital projects for the world's largest home improvement
retailer, ranked number 33 on the Fortune 500 list.
Forecast and manage an operating budget of $80m across nearly 2,000 big-box retail locations.
After just 3 months, placed in charge of one of the company's largest planned capital investments for 2014 with a projected 2-year payback and 67% IRR.
Partnered with procurement to launch RFP for $25m lighting expense account with 30 suppliers.
Co-lead on task force to realize $1.62m annual savings; analyzed large sets of data to improve fixed and variable cost inputs and recommended additional invoice validation measures.
Received departmental Quarterly Spotlight Award (Q4 2013) for the implementation of a new
Introduced asset tagging initiative and new material supply chain for exterior lighting projects.
0-5

years of experience

Company is a dealer of medical supplies and waste compliance solutions, ~$20 million annual revenue.
Revised purchase ordering algorithm to minimize overstock and reviewed purchase orders compiled by a colleague, achieving savings of 10-20% per inventory purchase.
Managed an initiative to increase efficiencies in the company's warehouse, including analysis of high velocity products in order to position inventory ideally and provide staff with appropriately sized shipping cartons.
Managed wholesale pharmaceutical distribution licensing. Led a team of five colleagues in a data submission project to satisfy the requirements of the Sunshine Act.
Managed routine accounts payable and expense reimbursement duties.
0-5

years of experience
Contracted to conduct business process analysis and identify key issues, gaps and needs for an established multi-unit brick and mortar custom window coverings retailer.
Initiated a gross revenue sales increase of 17% in 3T2014 over 3T2013 with no changes to fixed costs.
Produced a 4% market share increase in 2014 over 2013.
Created and planned the financial, marketing, expansion and acquisition strategies and objectives for 2015.
Initiated a gross revenue sales increase of 20% in 2015 over 2014YTD with no changes to fixed costs.
Rebuilt vendor relationships, increased consumer engagement and improved sales team performance.
0-5

years of experience

Researched and analyzed business processes and procedures and designed and implemented automated business solutions for clients in the insurance industry. Mastered and trained proprietary technology for multiple projects simultaneously.
First project completed in 90 days in an industry that averages 10 months to completion; Client reported 40% reduction in processing time.
Interviewed business clients to analyze their business requirements and recommend and design technological improvements to their business processes and operational procedures.
Developed process mapping of current and future business processes.
Prototyped new procedures and trained new users on software enhancements.
0-5

years of experience

Senior Business Analyst with responsibility to lead projects and provide analytical results for Financial and Inventory related projects.
Led project teams, internal and external, to achieve project defined milestones and deliverables.
Conducted stakeholder Joint Application Design (JAD) interviews and facilitated meetings with project teams.
Translated business user concepts and ideas into comprehensive business requirements and design documents.
Created project plans in accordance with project management framework standards and procedures. Identified ongoing issues and gaps within project plans, in order to eliminate implementation issues.
Planned, facilitated and reported on quality assurance testing efforts.
Worked on transforming a Unisys based to a homegrown GUI based financial project, with $1.5 million budget.
0-5

years of experience

Managed operations of Nationwide Marketing and Automated Retail project and drove systems integration of 3rd party partners and vendors including Best Buy, Walmart and Rent-A-Center. Gathered requirements from 3rd party vendors and delivered them to the PMO and technical teams. Liaison to 3rd party vendor IT teams. Drove delivery of requirements as project sponsor ambassador. Managed logistics, sales, marketing, and strategic planning for Nationwide Marketing and Automated Retail Project including regular software and UI updates.
Increased automated retail sales 6% by developing data driven strategy for competitive store placement
Designed Plan-O-Grams and marketing material for nationwide brand awareness campaign with Walmart
Managed international market testing which led to the creation of new products.
Drove improvements to Best Buy sales force tools which increased sales by 8%
Drove requirements gathering for integration of sales systems at Rent-A-Center with substantial ROI
0-5

years of experience

Developed customer facing applications & graphical user interfaces by capturing business requirements for stakeholders.
Led the analysis of organizational expansion efforts at 6 locations by conducting business impact analysis.
Improved timeframes for more than 50% of projects by successfully maintaining change management process.
Summarized project findings and implications of technology changes institution wise for project manager and tracked
Integrated business solutions with organizational goals while reaching consensus of the stakeholders.
Applied advanced sampling & data analytic techniques to help with strategic initiatives, roadmaps & process models.
Analyzed quantitative and qualitative business data to develop a solution design capable of fulfilling the customer's
Mitigated defects by 15% by developing metrics to determine inefficiencies and areas for improvement across systems.
Created presentations in concise & well-researched manner on new product feature ideas & opportunities by collaborating with product owners.
0-5

years of experience

Gathered Business-User requirements and understood the requirement in discussion with the stake holders and product managers.
Created Business Requirement document (BRD) and Functional Requirement document and maintaining the Requirement Traceability Matrix (RTM) related document.
Actively participated / arranged with number of iterations between team and customer on domain related tasks.
Generated documents supporting accounting/ financial current and potential OIL and GAS transactions (e.g. acquisitions, payments out of production, synthetic equity etc.), as per the business requirements.
Understand the business requirements and identified gaps in different processes and implemented process improvement initiatives across the business improvement model.
Gathered the business requirement and Prepared and reviewed Long Term Forecast (LTF) and monthly forecasts/actuals at Leadership Team Meetings.
Involved in special projects and provided ad hoc / special analysis as required (e.g. revenue recovery efforts, review of business practices)
Worked in SAP environment.
0-5

years of experience

Planned, designed, and implemented automation of Acme Creations business process
Reviewed business priorities, and analyzed options, risks, and costs.
Involved in User Interface (UI) analysis with the business team to validate accuracy.
Involved in identifying functional and Non-Functional requirements and create the Functional System Design document (FSD)
Developed a ".Net" application: Created few input forms which will gather the basic customer, order information and machine info.
Developed a simple database and ETL process to load the existing data to store the data for the business process.
Developed existing reports which are required to run day to day business like daily/weekly machine consumption reports or daily shift revenue report.
We established process to enter and process the transaction level details and thus built a process to produce key KPIs and a BI solution for Acme Creations.
0-5

years of experience

Managed large scale technical and non-technical projects in the areas of Branch Operations, Consumer Lending for a credit union exceeding 50 billion in total asset size, and a member base of 4 million
Coordinated vendor selection process for projects impacting greater than 240 branch locations worldwide
Created RFP documentation and scoring model for evaluation of vendor responses
Created formal Business Case documentation presenting project Return on Investment, Net Present Value, and cost justification for review by the credit union Strategic Planning Group, EVP, and VP of Branch Operations
Performed business process analysis of current business processes and provided recommendations for improvement
Served as Branch Operations and Consumer Lending department representative on Navy Federal's Business Analysis Community of Practice
Mentored a group of approximately 30 Business Analysts on the organizations evolving approach to requirements management and best practice.
0-5

years of experience

Researched complex benefit issues and formulated resolutions by analyzing specific participant data and applying plan provisions. Provided timely resolutions in accordance to client due dates and client specific procedures.
Conducted system edit clean ups by examining and resolving errors, which involves working directly with client provided data.
Manually performed complex non-automated benefit calculations requiring plan knowledge, analysis, and interpretation.
Generated ad hoc benefit related reports via written queries for upper and lower management, other benefit analysts, and clients (after evaluation of data accuracy).
More thoroughly developed benefit related processes and guidelines and documented results within the client's standard operating procedures.
Acted as a liaison between several levels of the organization with business process evaluations and improvements.
Worked directly with the Benefits Operations Managers to recommend process enhancement and areas of necessary training for identified participant issues, recurring edits, process delays, and quality refinement.
0-5

years of experience

Conducted gap analysis on existing processes and potential alternatives. Performed To-Be analysis by identifying, validating and implementing changes to incrementally improve process efficiency and effectiveness.
Worked in a Scrum team environment and participated in backlog review and Sprint planning sessions, following Agile methodology
Collaborated and negotiated with stakeholders in defining project scope boundaries.
Made business case recommendations for business process reengineering and worked closely with implementation specialists for proposed solutions in implementation.
Conducted feasibility study and performed scope analysis for the proposed enhancements, and made recommendations to the business users.
Gathered client specific business requirements and translated it in a proper manner to the developers, ensured that these requirements were fully tested and implemented accordingly for each production cycle by creating Traceability Matrix.
Developed business solutions defining KPIs, reports and dashboards.
0-5

years of experience
Exceeded 2014 personal sales goal by 24% ($341,000 total) by selling consulting services and Software-as-a-Service (SaaS) products to public library systems across the United States
Lead analyst and account manager for up to 33% of company accounts simultaneously (14 accounts) by conducting meetings, trainings, and strategic workshops in-person, over the phone, and via web-conferencing services
Managed client portfolio with organizations whose total annual budgets exceed $286M by administering meetings with primary contacts and discussing business trends, data analytics, and business practice improvement
Executed reports on email marketing campaigns including open, click, unsubscribe, and conversion rates
Maintained organization of complex projects and tasks by tracking notes, tasks, and appointments in Microsoft
Implemented SaaS integration for 48% of subscriptions (11 subscriptions) by developing business requirement documentation, creating technical specs, and collaborating with cross-functional teams
0-5

years of experience

Involved in the entire project life cycle (SDLC) from evaluation, installation, configuration and development of end user reports.
Conducted JAD sessions with management, SMEs', Vendors, Users and other Stakeholders for open and pending issues.
Conducted Change Analysis for the improvement of the existing system and recommended the required changes using Rational Clear Case.
Analyzed and prioritized user and business requirements as system requirements that must be included while developing the software.
Planned and defined system requirements to Use Case, Use Case Narrative, Use Case Diagrams and Sequence Diagrams using Rational Rose.
Assisted with UAT, developing and maintaining quality procedures, and ensured that appropriate documentation is in place.
0-5

years of experience

Led project status meetings to identify scope issues as well as client feedback based on presentations and walk-through.
Organized details of proposals and reviewed with Account Executives in detail
Consulted business units regarding proposal and contractual decisions for their company.
Performed business validation sessions with end user community (Account Executives, Customer Service, Bill Processing) to ensure advancement of initiatives.
Recruited and interviewed candidates for various business teams.
Managed hiring contracts of third party consultant.
0-5

years of experience

Collaborate with client to conceptualize goals/objectives including brand messaging and marketing
Lead internal teams to develop management reports defining problem, evaluation and solution
Develop yearly strategic projects development plans recommendations and spearhead development of Scope of Work,
Administered highway planning, construction, and maintenance, and reviewed and recommended and approved contracts and cost estimates
Excellent analytical, problem solving, decision-making and presentation skills
Arranged with the Enterprise Project Management Organization to define the project scope, funding approvals, and align
0-5

years of experience

Assumed lead analyst & UI coordination responsibilities in addition to BA duties soon after joining the project team.
Led business stakeholders of the Personal Insurance Division with formulating their vision for an Enterprise Client Mgmt. (ECM) System.
Managed & performed detailed requirements analysis via JAD sessions and produced multiple use cases which clearly defined the boundaries of the system.
Facilitated wire frame creation & final design of the system's UI.
Provided status updates on a regular basis to ECM Mgmt. during regular team meetings.
The SDLC methodology followed was RUP.
0-5

years of experience

Evaluated and revised operational procedures in departments including: billing, inventory, purchasing, international pricing, and executive compensation. Implemented policy and procedural changes to better increase efficiencies and productivity.
Aligned information technology solutions to business initiatives and operational procedures
Translated manual business processes into automated processes
Conducted local and international training sessions on new procedures
Evaluated and revised executive compensation, allowance programs, fleet inventory, and international price books to correlate with business strategy
Implemented new incentive program for inventory personnel to reduce missing and damaged inventory
0-5

years of experience

Co-leader of global program team implementing next-generation electronic clinical data management system: a $2M+, multi-year, cross functional program that replaced 5 systems, streamlining processes for clinical trial conduct and management at a savings in excess of $25M annually
Provided comprehensive Good Clinical Practice and 21 CFR Part 11 compliance analysis. Identified, selected, and negotiated with service providers to develop solutions, where needed
Managed five (5) analysts while coordinating off-shoring activities during the ramp up of the program
Developed ongoing partnerships with IT vendors, allowing effective migration of data from legacy program and systems in support of future research
0-5

years of experience

Devise strategic methodologies to collect new data and design processes to effectively obtain existing data.
Created, implemented and communicated new compensation program for sales representatives.
Provide financial analysis specific to accounts receivable in access of $50 million.
Draft monthly financial reconciliations and forecasts to assist senior leadership with financial analysis and in decision making.
Design policy and procedure communications in the form of training and organizational memos that are delivered firm wide.
Developing and delivering Executive-level presentations.
0-5

years of experience

Led a team of 20 customer service representatives, transaction processors, IT, and program administrators to manage daily operations for the Health Insurance Reimbursement program for the State of Texas
Responsible for ensuring compliance with Federal and State policy, evaluating business process operations and providing strategic recommendations for improving productivity, quality, and service.
Analyzed organizational needs and developed operational or technical solutions to business problems.
Evaluated the functionality of existing software systems to assess opportunities for improving work flow and/or provide other efficiencies
Managed systems maintenance and modification projects for multiple systems, coordinating the work from initial request through estimation, approval, requirements, build and implementation.
Identified business and functional requirements through JAD sessions, operational evaluation, RFP and proposal
Documented business requirements, functional specifications, use cases, business rules, process flow diagrams using industry accepted methodologies and templates
Facilitated functional and user acceptance testing (UAT)
0-5

years of experience

[company name] is the nation's leader in lender-placed insurance, which protects homeowners and lenders in the event of a lapse in insurance coverage. One of my roles was to develop reports for the Account Executives, lenders, and operation analysts that support compliance, operations and research. I developed these reports using MS SQL Reporting, WEBI, DESKI, Crystal Reports and Xcelcius.
Interfaced with business users to develop and update Business Requirement Documents (BRD) and create test scripts
Facilitated business requirements review with development and QA teams
Maintained traceability among business requirements, technical requirements, design and testing
Created reporting documentation that identified metrics and data required for display as well as identification of filtering criteria and inputs
0-5

years of experience

Created and maintained MS Excel and MS Access Databases to document, track, and create metrics on potential
"Lemon Law" cases received from BBB, State Arbitration programs and attorney letters
Reviewed all incoming cases to determine consumer eligibility to file under the Lemon Law.
Mediated repurchases, repairs and goodwill with consumers to prevent potential lawsuits.
Received, documented and proactively addressed various types of inbound calls and written correspondence from Cadillac customers regarding sales and service issues until cases were resolved to the customer's
Acted as liaison between Cadillac dealerships and customers.
Negotiated goodwill with customers in effort to maintain positive relationships and promote repurchase
Served as a mentor for new Call Center Representatives
0-5

years of experience

Helped lead a team on implementing invoice processing within [company name]'s Financial Management System for the Office of the Chief Financial Officer (OCFO)
Performed data analysis to support various implementation initiatives
Effectively communicated progress within the implementation to upper management and clients
Gathered requirements and documented the NRC's current financial invoice process
Created the configuration and design for the future systematic invoice process within [company name]'s financial management tool
Completed an entire Systems Development Life Cycle
0-5

years of experience

IMPLEMENTATION OF CORE BANKING SYSTEM FLEXCUBE V4
Analyzed the existing banking application & documented asset and liability product attributes, features and business rules in conformity with central bank regulations.
Prepared workflow diagrams of banking products in line with business rules, banking policies - internal and external, Central bank regulations, credit norms and practices, AML regulations, ICC rules & regulations of documentary credit and reimbursement policies;
Gathered, documented and analyzed business requirements;
Coordinated working sessions to determine production readiness of applications.
Prepared training materials and conducted training sessions.
0-5

years of experience

Created detailed business requirement, project plan, and test plan for the project
Created charts and graphs to support the sales team for presentation to investors and clients
Conducted data analysis using SQL and Excel to create reports such as sales summary and monthly reconciliation
Verified numbers displayed on the reports created by the IT team are correct
Interacted with company partners and critically evaluated information gathered from multiple sources and decompose high level information into details.
Completed a variety of market research analysis to launch the beta version of the cloud product
Manage social media accounts under supervision of Marketing Team manager
Assisted the application for government grants with excellent MS Word and PowerPoint documentation
0-5

years of experience

Analyzed business requirements to develop Test Strategy, Test Plan, and Test Cases for multiple Project releases
Created and executed test scripts and identified/tracked defects with Test Director/Quality Center.
Communicated defects to IT staff and followed through to resolution
Reported status to management/PMO and attended daily status meetings
Gathered Business Requirements and Developed Business System Design documents
Participated in Process Modeling, Data Mapping and Design Sessions
Participated in Request for Proposal (RFP) and selection of new systems vendor
0-5

years of experience

Responsible for consolidating the annual budget, monthly forecasting and fiscal close results for the Company
Prepared and analyzed monthly and quarterly financial statements, and reports, including compilation and analysis of data to be included in monthly BOD communications
Presented the President and CFO with consolidated forecast analysis and expense trending
Assisted in the development and training of a new forecasting system for field managers
Developed reports to compare budget and actual results for use by business managers in the field
Interacted and supported all aspects of the external audit as well as mitigated findings in a timely manner
Worked closely with IT department and external consultants to develop and support financial reporting and analysis requirements
0-5

years of experience

Senior Business Analyst acted as a primary liaison between the business and IT to outline the scope of enhancements required for acceptance a new ICD-10 coding. Responsibilities included leading business users, IT project teams and internal users to define requirements for application development, ensuring that business needs are being met, defining and negotiating project scope, creating documentation of business requirements which guided application development efforts.
Ensured that the resources are available and in place to support and accept the new ICD-10 coding.
Identified tactical efficiencies that allowed hospital management to control expenses and still achieve operational objectives while improving overall patients satisfaction.
Performed gap analysis to compare the existing system with the proposed system and documented new requirements and features.
Extensively interacted with both user group and development team in coming up with structured charts and sequence diagrams (flowcharts).
0-5

years of experience

Collaborated with vendor sales teams to establish business plans to drive Target Produce growth
Executed daily inventory management to maximize sales and minimize shrink
Forecasted weekly, monthly and yearly sales based on trend and other economic elements
Managed 2 million dollars of inventory throughout the Target supply chain on a weekly basis
0-5

years of experience

Lead the Navy, Base Support, Service Agreement business analysis effort to migrate from a manual process to a web-based online-entry/update and reporting system. This support endeavor, worth over $30 million, included MOA's, MOU's and other support agreement types.
Participated in requirements sessions (created general designs, performed assembly testing, and supported development efforts for multiple functional areas within team)
Managed the resolution of production issues and data cleanup efforts through functional analysis and testing
Managed the requirements phase, including meeting with stakeholders to gather requirements to support system changes, and new business requirements
Supported the development of general design documentation
Supported developers and system analysts with assembly test planning and execution activities to ensure code quality before product test
Developed and managed SharePoint site to host collections for project analytics, client databases, requirements and reports
0-5

years of experience

Promoted from Supply Chain Intern to Business Analyst
Developed a semi-automated pull inventory replenishment system for remote sales locations
Created an internal accounts receivable and payable reconciliation process
Generated demand forecasts by extracting and interpreting historical data using Crystal Reports
Coordinated with a newly acquired sales location to setup bin locations and update inventory counts
Compiled product information and pricing for the launch of a state-of-the-art retailing website
Designed barcode labels for warehousing inventory tags, bin locations, and outbound packages
Experienced transitioning through a company rebranding subject to ISO 9001 requirements
0-5

years of experience

Provided business and performance insights for [company name]s mass market and niche brands. Re-developed and updated existing analytical reports for executive managers. Handled resources and data analytics to assist fundamental decision making in relation to business progression, budget and optimization. Developed common operating model for [company name] brands.
Coordinated and implemented interactive reporting suite for employee's group wide, showcasing resources and company development tools available for business, technical, and professional development.
Supported group wide initiatives and company stakeholders with high service excellence.
Identification of, and investigation into key trends related to sales performance - referencing distribution internal data sources (sales, telecommunications, productivity, online channel, finance, FTE) and external data sources (market trends, marketing, media, pricing and portfolio).
Trained team leaders, contact center managers and executive managers on group aligned reporting tools and resources.
Managed migration project with key stake holders in business technology and management information systems as well as reporting.
0-5

years of experience

Migrated State mandated documentation across all platforms to ensure consumer compliance.
Developed test plans and mapped them back to requirements for traceability reporting. Analyzed the testing results and traceability reports to develop checklists and evaluate production readiness.
Initiated JAD session for prototyping BI reports for high level management users.
Working with Transactional Database to capture important elements for specific data request.
Create and migrated data modules and data cubes to help organize environment for future Data Warehouse formation.
Gathered requirements for data extracts and reports from functional partners. Translates those requirements into technical designs/solutions.
Optimizes reports for maximum reusability and minimum database overhead.
Designed training materials for several databases and conducted comprehensive training using JAD sessions.
0-5

years of experience

Worked as a Project Manager to provide appropriate Technical and Business acumen to Medical Practitioners to enable them at improving their processes and thus grow their business. I handled projects focusing on IT/Operations Automation and Information and Database Security.
Gathered client requirements through Requirement Gathering Sessions and documented them
Conducted regular meetings ensuring Project Tracking and control during the Execution Phase
Worked to Architects to use Microsoft Access Database and Structured Query Language (SQL) and update the existing database used by doctors to enter their regular practice schedules and patient details
Worked with Developers to enable features in the existing application which could enable medical practitioners and to enter data regarding the patient, drugs as well as other details related to the treatment provided to the patient
Ensured proper reporting was maintained using the application and thus provided timely reports to the practices to help them understand and work on the most frequent issues that resulted in low success rates with patients
Created Test Plans and scripts for the Quality Assurance and User Acceptance Testing
0-5

years of experience

Collaborated with cross-functional teams (IT Product Management, Systems Development, Store
Operations) to research and document requirements for store-accessible file repository
Assisted with managing Store Systems Production Support and Enhancement tools (used JIRA)
Supported the QA and UAT process for the Unique Barcode Returns project
Analyzed data trends for usage of the Gift Registry app in stores and on the ecommerce website
Gathered data for RTC (retail to customer) sales for further analysis
Helped with the installation of the Room Planner app across all stores
0-5

years of experience

Worked closely with business users and IT developers to understand current work-flows, document business/functional requirements, identify potential improvements, test and implement the necessary changes in a timely manner to manage client relationships.
Worked with IT department heads to estimate development efforts and leverage resources across projects as necessary.
Created/reviewed test plans and scripts; ensured requirements were met and tested thoroughly pre/post implementation.
Coordinated meetings to review high-level project requirements, action plans and timelines with senior management.
Assisted with the periodic rollout of new feature releases and the management of business adoption of such features.
Managed the validation and implementation of enhancements to web-based applications, and served as a technical support contact.
0-5

years of experience
Performed detailed Statistical analysis of Marketing campaigns - Telemarketing and Direct Mail using SAS/ BASE/SQL/STAT
Decreased Production execution time by 70% by converting SAS code to macros and performance tuning.
Created various Marketing analytics reports for the Marketing department using Proc Report, Proc Print and ODS.
Performed Ad Hoc reports for the statistical modeling purposes using Custom Models and ITMM.
0-5

years of experience

Utilized Excel with ODBC and SQL to query the Oracle backend database to perform the calculating, posting, verification and payment of all major vendor invoices, weekly averaging $.5 M
Created and executed queries in Microsoft Access for testing and verification purposes
Successfully debugged MS Access database Visual Basic script to resolve program errors and deficiencies w/o prior knowledge or appropriate documentation
Effectively supported Accounting Services Management and internal audit with reports created using Access, Excel and Lawson Vendor Management
0-5

years of experience

Company is in the business of IT Asset Disposition and has complex processes of receiving end-of the life electronic equipment, evaluating and processing for recycling or remarketing. The objective of the project was to optimized processes for receiving, sorting and posting new products, designed and implemented new inventory management SFDC app, to cut product locating time by 70%. To accomplish this:
Analyzed delays related to locating products for shipping.
Documented business and operation requirements, mapped business processes, created job descriptions to streamline operations, Process flow charts, and decision making and reporting.
Conducted daily scrum stand-ups with onsite and offshore team
Created and Managed Requirement Traceability Matrix (RTM) and Technical Design Documents.
Wrote detailed use cases including Business Rules, Supplementary Specification comprising both functional and nonfunctional requirement complementing with artifacts.
Setup first SFDC implementation in the Company with 100+ users. Created Profiles, Role Hierarchy, Permission Sets, Sharing Rules, Record Types and Page Layouts, Workflows and Approval Processes to reflect current business processes.
Created/managed new app, custom objects with custom fields and validation rules, for tracking of stock quantities of items in different locations and various conditions. Created and manage assignment rules for web leads, ensuring assignment to the correct person for follow up and action on.
Developed training manuals for users, conducted User training session with BA and PM to end user.
0-5

years of experience

Successfully load the data from different database experiment to SQL Server2008 and analyze and explain the result using SQL Server 2008 and Access as an important tool.
Using different customer databases cross-reference other database with Primary Key, Foreign Key and linking their related knowledge together to do business analysis.
Retrieve and modify data using SQL Server2012 and BIDS and acquire information from different
Created ETL packages using SQL Server 2008 SSIS Designer to extracted data from flat file,
Helped achieve company goals by supporting production workers
Started machine operations by inserting control instruction into control units
Inspected finished products for quality and adherence to customer specifications
0-5

years of experience

Serve as primary contact for top client's account worth over $95 million yearly. Major areas include implementation of new products, data integration, execution and validation of daily file, track and manage client deliverables, participate in client meetings with senior management. Key actions and accomplishments include the following:
Documented business requirements and enhanced business processes, including business process maps and workflow diagrams.
Create, maintain, and execute test scripts to validate system data, functionality and eligibility
Collaborated with a team of developers to increase efficiency of the daily integration file from 40 hours to 2 hours
Drive core business, while exceeding quarterly goals by 15%
Coordinate and present an engaging presentation based on applicants interest
Streamline training programs to increase productivity
Manage all students information in customer relationship database
0-5

years of experience

Gathered requirements for creating online tutorials in BlackBoard using Web portals for informational and instructional purposes.
Managed project documentation repository using SharePoint.
Simplified business requirements for Banner projects according to customer specifications.
Trained internal staff, provided technical support and developed online user training manuals.
Coordinated and documented QA system testing for releases, changes and upgrades.
0-5

years of experience

[company name] is a leading Hedge Fund with over $150B in assets under management. It provides
investment advisory services in various asset categories
Conducted JAD sessions With various business divisions - IT, Facilities, Finance, Operations, and HR to educate users about process modeling business process flow benefits to get stakeholder buy-in
Facilitated workshops with clients and SME's to capture and map business requirements (BRD), review
Performed Gap Analysis to identify areas of improvement and suggested process design
Applied business logic methodology to create new and improved Business Process Architecture
Designed process models based on the new architecture and requirements using MS Visio
Led and developed process model designs for several business divisions - HR, Vendor Management,
Published process models into Quality Management System (QMS) implemented within MS
0-5

years of experience
Promoted to position after 18 months
Created a central database to track issues related to incoming membership from the Federally Facilitated Marketplace
Calculated key performance indicators to track membership count, sales, complaints, etc.
Provided daily reports on membership counts and other statistics to upper management and top executives
Left position voluntarily in excellent standing
0-5

years of experience

Researched and resolved operational issues related to claims, benefits and pricing on AMISYS system.
Assisted in configuration and testing of new benefit packages new product lines.
Acted as Interim Claims Supervisor while Current Claims Supervisor participated in a conversion from Legacy system AMISYS to QMACS
Participated in HIPAA Privacy and Security Assessments.
0-5

years of experience

Determined user/business/functional requirements. Created vision, scope, and use case documents using business process models and UML diagrams
Validated technical designs created by IT developers against functional specifications.
Performed GAP and Risk analysis of existing system and evaluated benefits of new system.
Coordinated work plans to determine milestones and progress using MS Project.
Adopted agile methodology and conducted Joint Application Development (JAD) sessions with stakeholders throughout SDLC to resolve open issues.
Worked with QA team to design test plan and test cases for User Acceptance Testing (UAT).
Created documentation for training and Help Desk teams.
6-10

years of experience
Managed risk for approximately 17,000 home equity real estate accounts for flood/hazard insurance and escrow e
Researched and resolved customer issues with lender placed insurance, insurance refunds, and payments
Successfully achieved sufficient audit ratings for 12 internal and OCC federal audits
Created and distributed month-end reports for upper management
Department team point man for all banking acquisitions and mergers
Lead trainer for external vendor software, hardware and vendor policy changes
0-5

years of experience

Provided sales support for 112 account teams and management.; completed data requests, project work, and analysis.
Became Dynamics CRM (customer relationship management) area expert and trainer for team.
Completed data management, analysis, forecasting, and reporting using CRM tools such as creating queries and "views", exporting data, adding activities and tasks, completing mail merges, and more.
Managed the Business Investment Funding (BIF) process and reporting for the District Leadership Team.
Worked with teams to complete BIF requests that helped land $44M in total opportunity revenue.
0-5

years of experience

Use SAP systems to analyze, budget and forecast inventory, and to drive competitive growth across categories on a YTD and month over month basis.
Daily analysis and management of sales trends and inventory levels for more than 10,000 SKUs within ecommerce domain.
Negotiates and maintains productive relationships with over 30 vendors while also proactively managing the logistics for receipt and distribution of goods within the e-commerce channel.
Works with store managers/merchandising managers to ensure that merchandising plan-o-grams are being implemented as planned and on time.
Competed Target's financial analysis training program, and awarded the leadership role in domain inventory segments.
Load More
Create your own professional resume in just minutes.
Try our resume builder today
Build Your Resume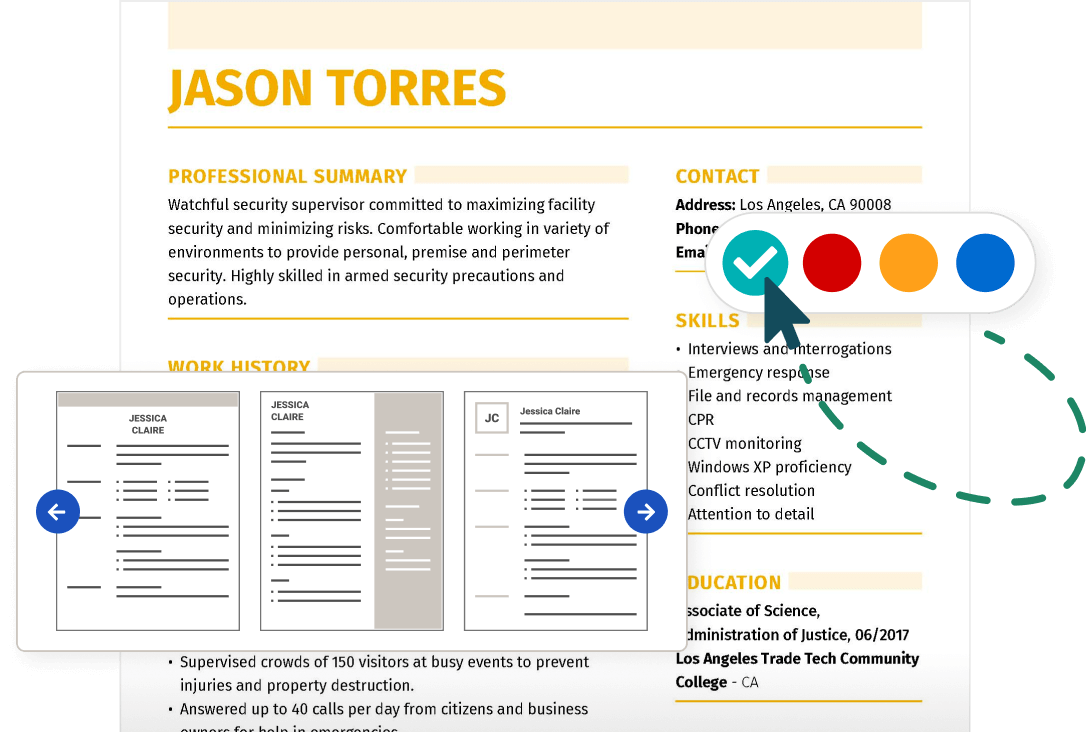 Business Analyst Resume FAQ
How do I write a resume for a business analyst?
Writing a solid business analyst resume can help you land your next job, so understanding the key strategies for a standout resume is crucial. Here are a few tips for you to consider as you start writing:
List your contact info correctly. You want to ensure the hiring manager can get in touch with you.
Create a captivating career summary. Catch the recruiter's eye quickly by stating in two to three sentences your expertise and skills (ensuring to use power words and active verbs) in your opening summary.
Add quantifiable metrics to your work history. Employers want more than skills — they want results. Show you made an impact in previous companies by adding numbers to your work history section.
Include both hard skills and soft skills in the skills section. Most jobs require technical skills and social abilities, so ensure you cover both types of skills fully.
Add professional certifications. Create an area for certificates if you've been certified for any of your skills.
Read the job description closely. Finally, go back to the job description to ensure you didn't overlook any relevant skills. It's encouraged to borrow exact language from the job listing as long as it describes your experience and skills truthfully.
If you need help getting started, give our Resume Builder a try. Our built-in text suggestions for your specific job title will make filling out the blank page no big deal.
What are the responsibilities of a business analyst?
Business analysts are responsible for understanding the objectives of a business, taking inventory of current performance and suggesting ways the business can improve processes to meet its goals better.
The skills needed to fulfill their duties include creating workflow charts, writing specifications, communicating across departments, thinking critically, understanding statistics and having a high level of accuracy.
What should be the resume headline for a business analyst?
Resume headlines, the short statement between the contact info and professional summary, are the first thing a recruiter sees, so it has to be captivating and memorable. For a business analyst, here are a couple of examples of good resume headlines:
Resourceful business analyst with 20 years of retail industry experience.
Experienced business analyst serving seven Fortune 500 companies.
Two-time recipient of the Business Leadership Excellence award.