Featured in:
While perhaps not quite as enjoyable as designing your own vacation, being a travel consultant can be a close second for those who love planning getaways. Meticulous organizers and valuable sources of information on a variety of destinations, travel consultants work with trip takers to identify their ideal place to go and then arrange all the specifics. Travel agencies are the chief employer of travel consultants, but many of these professionals are self-employed, working remotely out of a home office. Some travel consultants create a niche to distinguish themselves, such as specializing in adventure vacations or senior citizen group travel.
Need cover letter guidance? Add a cover letter to your resume using our cover letter formats how-to guide and add value to your resume.
Want to boost your resume? Your Jobhero subscription comes with a complimentary cover letter builder. Once you choose a cover letter template, the builder will suggest job-specific skills and prewritten entries, allowing you to save multiple letters for various applications fast.
Travel Consultant Duties and Responsibilities
Job postings reveal the following tasks as ones travel consultants typically are called upon to perform:
Talk with Clients
Travel consultants start by getting to know the prospective traveler. Is the trip for business or pleasure? How many days? What kinds of accommodations are preferred? What is the budget range? What activities are desired? By learning facts and preferences, travel consultants can start thinking about potential places and itineraries.
Make Arrangements
People often go to travel consultants because they dislike handling details themselves. Travel consultants take the basics provided by the client and turn them into flushed-out plans. They lay out costs, times, modes of travel, length of stay, activities, and the like. Once the traveler reaches a definite decision, the travel consultant makes reservations, such as booking flights or securing hotel rooms. He or she also may advise clients on things such as getting a passport, packing luggage, or which shots to receive before heading abroad.
Research
In an ever-changing world, travel consultants need to remain up on global events. They look at how factors such as weather or discord may disrupt travel plans and advise clients appropriately. Travel consultants also are always on the lookout for new locations of interest and deals being run by hotel chains, airlines, and other pertinent industries.
Handle Problems
When clients change their mind about arrangements or find themselves delayed at an airport, travel consultants may step in to figure out solutions.
Travel Consultant Skills and Qualifications
People with warm, upbeat demeanors who enjoy working with others make good travel consultants. It also pays to be patient since customers often have trouble reaching decisions. Other things that help travel consultants succeed include:
Communication - listening carefully to what clients say will aid in arriving at travel plans that make them happy, and explaining options and arrangements clearly prevents misunderstandings
Planning and organizing - travel consultants regularly manage dates, itineraries, deals, hotel reservations, and the like, so being able to stay on top of everything is essential
Networking - making an effort to connect with others builds your client base and also opens up doors to valuable professional relationships
Attention to detail - overlooking something could mean a couple's honeymoon gets messed up or a client arrives at his destination without a rental car secured, so double-checking and thoroughness are musts
Computer competency - travel consultants spend much of the day on the computer making reservations, checking for deals, researching destinations, and corresponding by email
Genuine interest - great travel consultants love to learn about new places and often are frequent travelers themselves, helping them provide awesome suggestions to clients
Travel Consultant Education and Training
While there are no specific requirements beyond a high school diploma, many employers prefer candidates with some travel industry background. This might involve taking travel planning courses at a vocational institution, earning a bachelor's degree in travel and tourism, or studying independently to pass the Travel Agent Proficiency (TAP) test given by The Travel Institute. All new hires should expect a period of on-the-job-training to become familiar with their company's computer system and policies.
Experienced travel consultants may want to add value to their résumés by obtaining voluntary certification. Becoming a Certified Travel Associate (CTA) or a Certified Travel Counselor (CTC) involves various classes and exams plus yearly continuing education to maintain the certificate.
If you plan on specializing in a given geographical region, being proficient in the locale's main language can be helpful. Likewise, visiting the area yourself adds insight and credibility when talking to clients considering a trip there.
Travel Consultant Salary and Outlook
The Bureau of Labor Statistics (BLS), which classifies travel consultants under the category of "travel agents," lists the national median annual salary as $36,460. Workers in the 10th percentile earn close to $20,700 a year, while the highest paid make more than $61,800 a year. These BLS figures include commissions received for things such as booking a group at a certain resort.
While many people turn to travel consultants to help them plan enjoyable trips and get the best prices, the Internet has led an increasing number of travelers to handle their own arrangements. Thus, the BLS Occupational Outlook Handbook projects employment of travel consultants and similar professionals to decline 12 percent between 2016 and 2026, a loss of about 9,500 jobs.
Create your own professional resume in just minutes.
Try our resume builder today
Build Your Resume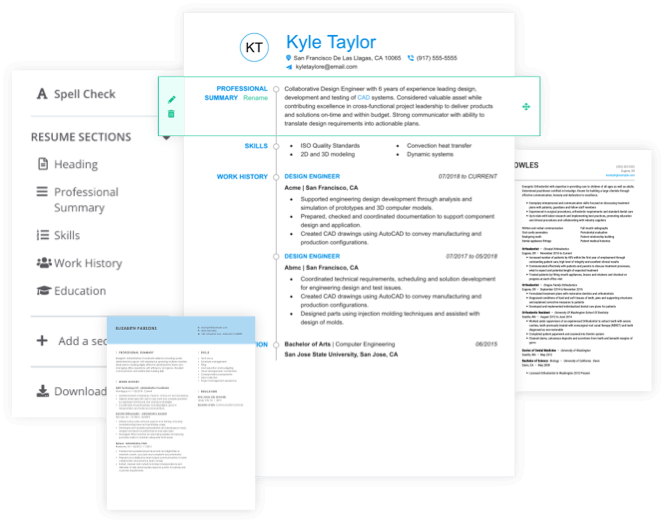 Helpful Resources
Here's a list of great sources of information to help you decide whether or not becoming a travel consultant would be a good career move for you:
Travel Consultant Resume Help
Explore these related job titles from our database of hundreds of thousands of expert-approved resume samples: