Featured in:
Companies hire learning and development managers to increase the skills of their employees. Especially in today's ever-changing global economy, organizations depend on workers staying relevant and up-to-speed. Learning and development managers excel at finding presenters, workshops, online courses, and other means of instruction that cover the topics or talents of interest. And while learning and development managers typically work full-time out of an office, the job may require travel to meet with vendors or to oversee learning activities at branch locations.
Need cover letter guidance? Add a cover letter to your resume using our cover letter formats how-to guide and add value to your resume.
Boost your resume with an extra click. Our cover letter templates match our resume templates' designs for a cohesive application. Use a template in our builder to help you quantify and expand upon the experience from your resume and impress employers.
Learning and Development Manager Duties and Responsibilities
A learning and development manager's responsibilities will vary depending on factors such as industry, resources, and number of employees. Based on listings we analyzed, these core duties are expected of learning and development managers:
Understand Needs
Training is too expensive and time too precious to make random educational decisions. Learning and development managers work with other leaders to create overall goals and then align training appropriately. These managers may ask the following questions to determine courses of action. Does the organization wish to make the onboarding experience for new hires more engaging? Which specific tech skills does the IT department consider essential for growth?
Implement Training Methods
Armed with information, learning and development managers figure out ways for employees to get the desired training. They examine the options out there, such as bringing in a presenter, sending workers to workshops, or offering e-learning, and determine which are most effective and within budget.
Analyze Methods
To better make future decisions, learning and development managers take a look at how different actions are working. They examine which methods are yielding the best return on investment, how much people are learning, and the satisfaction level of participants and managers.
Oversee Staff
Learning and development managers hire and train members of their staff. They assign tasks and monitor performance to ensure work gets done.
Continue Education
Learning and development managers themselves are lifelong learners. They stay on top of new ideas and trends in the industry in order to continuously improve their services.
Learning and Development Manager Skills and Qualifications
Good learning and development managers are excellent communicators who genuinely enjoy working with others. By listening, they gather valuable feedback about what techniques are working and which could use improvement. Other essential skills for getting the job done include:
Embracing Change - New technology means new opportunities to reach people, so a learning and development manager shouldn't be afraid to move outside of his or her comfort zone in the name of progress
Salesmanship - To get others on board and committed to mastering new skills or procedures, learning and development managers need to "sell" employees on organizational changes
Technical Knowledge - Besides proficiency with Microsoft Office, learning and development managers are well-versed on the various learning management system (LMS) software available to companies. They also interpret data to judge progress and cost-effectiveness
Negotiation - Getting the desired training or material at an acceptable price requires building relationships with vendors and discussing contract terms
Leadership - As managers, these professionals successfully instruct and direct trainees and staff in new methodologies, acting as the guide toward improving company standards and efficiency
Learning and Development Manager Education and Training
Learning and development managers possess at least a bachelor's degree in a field such as business, human resources, psychology, or education. Holding a master's degree may provide an employment edge, as can obtaining certification through one of the various associations for human resources professionals. As this is a higher-level position, candidates need a substantial background of proven success in lower roles, such as a training and development specialist.
Learning and Development Manager Salary and Outlook
According to the Bureau of Labor Statistics (BLS), training and development managers earn a median annual salary of $105,830, with a median hourly wage of $50.88. Managers in the lowest 10th percentile earn less than $57,760 a year, while the highest paid make in excess of $184,900 a year. Benefits such as health insurance, paid time off, and retirement plans may be part of compensation packages for full-time workers.
The BLS Occupational Outlook Handbook states that there were 34,500 training and development managers employed in the United States in 2016. This sector is projected to grow 10 percent over the next decade, bringing the number of jobs to 38,100 by 2026. Some of this increase is because so many modern jobs require continuing education to stay current. Companies likely will turn to learning and development managers to find cost-effective ways to train staff.
Create your own professional resume in just minutes.
Try our resume builder today
Build Your Resume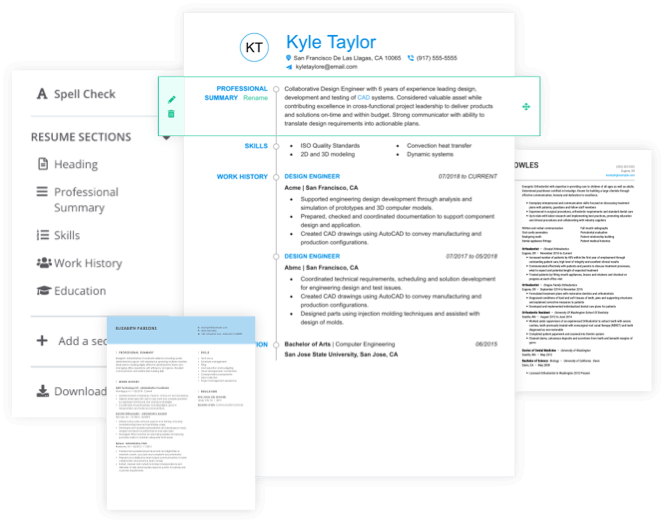 Helpful Resources
Is becoming a learning and development manager a smart career move for you? The following sources may help you find answers:
Learning and Development Manager Resume Help
Explore these related job titles from our database of hundreds of thousands of expert-approved resume samples: