Featured in:
A Recreation Director oversees the recreational programs put on by public and private parks, sports facilities, community centers or other institutions. They plan, organize and direct the operations of sports and fitness programs, activities and services. This involves working on publicity and finances for the programs, and managing coaches and other individuals involved in running the activities.
The Bureau of Labor Statistics projects that employment of all recreation workers, including Recreation Directors, will grow 10 percent by 2024, faster than the national average for all occupations.
Need cover letter guidance? Add a cover letter to your resume using our cover letter formats how-to guide and add value to your resume.
Want to boost your resume? Your Jobhero subscription comes with a complimentary cover letter builder. Once you choose a cover letter template, the builder will suggest job-specific skills and prewritten entries, allowing you to save multiple letters for various applications fast.
Recreation Director Duties and Responsibilities
To accomplish their primary goal of designing and leading recreational and leisure activities, Recreation Directors perform many tasks. We analyzed several job listings to identify these core Recreation Director duties and responsibilities.
Plan Programs
The Recreation Director assesses the recreation requirements of the community or organization, and plans activity program that meets those needs. They communicate with community members, and research various sport and recreation programs. They ensure that a variety of sport, recreation and cultural programs are planned and implemented, and over time evaluate the effectiveness of these programs and identify future needs.
Implement Programs
Recreation Directors Implement recreation programs and ensure that they are being taken advantage of and are successful. They create and manage schedules for activities and facilities. They recruit, train and oversee staff and volunteers. Recreation Directors may supervise and lead some activities, as well.
Develop and Maintain Budget
Recreation Directors must prepare a recreation program budget and ensure that is adhered to. They prepare financial and program reports concerning programs, costs, participant numbers and equipment and facility use.
Promote Activities
Recreation Directors promote the programs under their control through an active community relations campaign. They arrange for advertising of programs, as needed, and maintain constant community engagement.
Recreation Director Skills
Energetic, flexible and a strategic thinker, successful Recreation Directors can plan well and juggle many responsibilities. They are good communicators, with a passion for serving and working with and leading all kinds of people. In addition to these general skills and personality traits, employers are seeking Recreation Director candidates with the following skills.
Core skills
: Based on job listings we looked at, employers want Recreation Directors with these core skills. If you want to work as a Recreation Director, focus on the following.
Experience with events coordination and planning
Proficient with Microsoft Office applications including Word, Excel & Publisher
Excellent written and oral communication skills
Physical fitness
Team and management skills
Effective decision-making and negotiation skills
Advanced skills
: While most employers did not require the following skills, multiple job listings included them as preferred. Add these to your Recreation Director toolbox and broaden your career options.
Knowledge of emergency procedures, First Aid and CPR
Knowledge of the management and operation of recreation facilities and equipment
Understanding of coaching theory and practice
Create your own professional resume in just minutes.
Try our resume builder today
Build Your Resume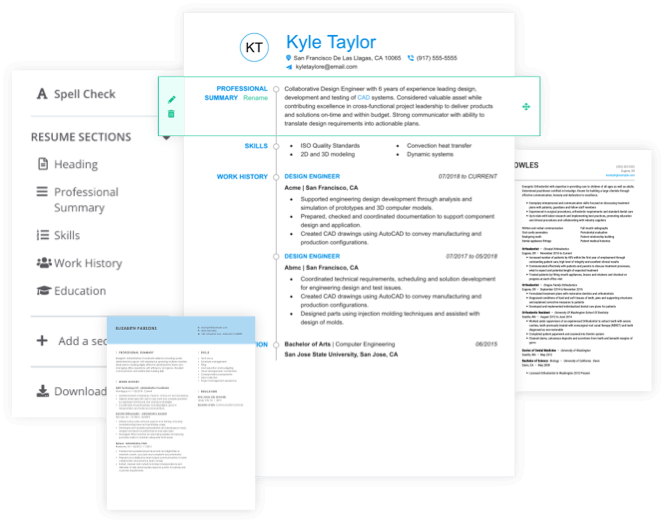 Recreation DirectorResources
We searched the Web to find the best industry resources to help you continue exploring a career as a Recreation Director. From thought leaders to industry groups, this list is packed with opportunities to learn, connect and engage.
On the Web
A helpful blog with job listings as well as useful programming resources for summer camps and recreation.
This wellwritten blog by a seasoned park professional covers statistics, stories and relevant research.
A directory of resources for Therapeutic Recreation, Recreation Therapy and Activity professionals.
On LinkedIn
Network with other professionals from this wellrespected group.
A group of over 4,000 members, all working in recreational therapy.
Industry Groups
Awards a nationally recognized designation of Certified Park and Recreation Professional (CPRP) to qualified individuals, as well as other professional development resources.
News, resources and events for Recreation Directors and other camp professionals.
Offers certification (NCTRC) for professionals who provide recreational programming for individuals with disabilities.
Recreation Director Books
This text, written by over 30 experts in the field, provides a wealth of knowledge on the running of a successful recreation program.
An indepth guide to leading the complex programs Recreation Directors are responsible for.
An invaluable resource promotion, to a key aspect of a Recreation Director's job.
Recreation Director Resume Help
Explore these related job titles from our database of hundreds of thousands of expert-approved resume samples: