Featured in:
Shipping assistants process incoming and outgoing shipments and assist the shipping manager. Shipping companies and other businesses that move large amounts of stock hire shipping assistants to work full-time hours, primarily during daytime shifts. Shipping assistants mostly work in warehouses and are rarely required to travel to perform their regular job duties. Shipping assistants report to the shipping manager and work within a collaborative environment.
Need cover letter guidance? Add a cover letter to your resume using our cover letter formats how-to guide and add value to your resume.
Want to boost your resume? Your Jobhero subscription comes with a complimentary cover letter builder. Once you choose a cover letter template, the builder will suggest job-specific skills and prewritten entries, allowing you to save multiple letters for various applications fast.
Shipping Assistant Duties and Responsibilities
Shipping assistants perform various daily job tasks depending on the materials being shipped into and out of the warehouse. These core duties, however, are the same in all work environments:
Inspect Items
Shipping assistants visually inspect incoming and outgoing items for signs of damage.
Package Materials
Shipping assistants package materials to be shipped out according to company protocol.
Fill Out Paperwork
Shipping assistants log incoming and outgoing materials and fill out all associated paperwork.
Maintain Inventory
Shipping assistants manage inventory of shipping supplies and order new items as needed.
Receive Deliveries
Shipping assistants accept deliveries, log them into the inventory system, and store them properly within the warehouse.
Prepare Shipments
Shipping assistants pull items to be shipped from the warehouse and prepare them for delivery. This includes creating shipping labels for all outgoing packages.
Clean
Shipping assistants keep warehouse and work areas clean and organized. This includes breaking down boxes and removing trash.
Shipping Assistant Skills and Qualifications
Shipping assistants are detail-oriented, well-organized professionals who keep track of shipments and inventory, and assist the shipping manager with all tasks. Employers prefer candidates with the following skills:
Physical fitness - shipping assistants need physical strength to lift heavy items, walk the warehouse floor, and stand on their feet for hours at a time
Computer skills - some basic computer skills are essential for shipping assistants to log information into digital systems
Communication skills - shipping assistants use good communication skills to collaborate with the rest of the warehouse team and coordinate deliveries and shipments
Time management - strong time management skills are a must-have for shipping assistants, who prepare shipments for pickup deadlines
Attention to detail - shipping assistants must be detail-oriented when inspecting shipments and deliveries for signs of damage
Organization skills - shipping assistants use organization skills to keep shipments and deliveries within their assigned areas, maintain warehouse cleanliness, and manage shipping inventory items
Multitasking - because multiple shipments and deliveries come into and go out of the warehouse in a single day, shipping assistants must be good multitaskers
Tools of the Trade
Shipping assistants work regularly with the following tools:
Packing materials (boxes, tape, shipping labels)
Scan guns
Pallets
Shipping Assistant Education and Training
A majority of employers require shipping assistants to have a high school diploma or GED in order to pursue this career path. Many employers also require shipping assistants to have forklift certification or to obtain forklift certification once hired. No additional training or special education is required for this entry-level job.
Because this job is entry level, shipping assistants receive training from employers. This training period varies by employer and may last for several weeks. During training, shipping assistants are closely monitored by the shipping manager while they learn how to perform their basic job duties.
Shipping Assistant Salary and Outlook
PayScale data shows that shipping assistants earn $12.84 in median hourly pay. According to the Bureau of Labor Statistics (BLS), hand laborers and material movers earn a median income of $25,870 yearly and $12.44 hourly. Hand laborers and material movers move stock and pack materials, as do shipping assistants. The BLS expects employment in this field to grow 7 percent through 2026, which is as fast as the national average.
Most employers provide shipping assistants with major healthcare coverage, which may include dental and vision benefits. Once employed for three months to one year, depending on company policy, shipping assistants receive paid vacation leave.
Create your own professional resume in just minutes.
Try our resume builder today
Build Your Resume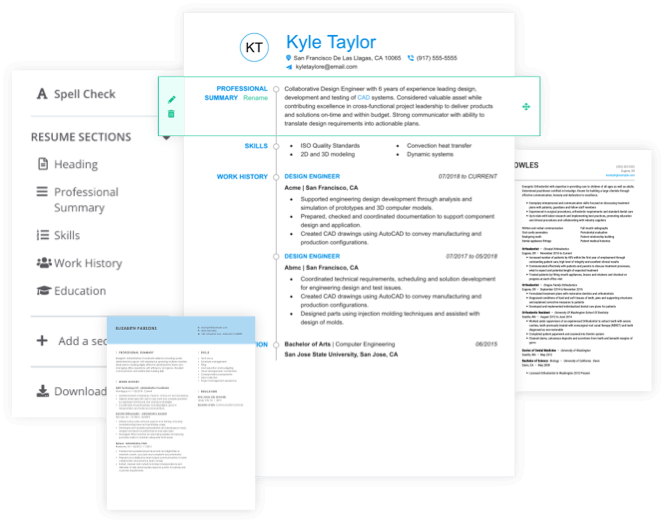 Helpful Resources
Learn more about the shipping industry, get shipping industry news updates, find career tips, and read up on job strategies for shipping assistants with these helpful books and websites:
Shipping Assistant Resume Help
Explore these related job titles from our database of hundreds of thousands of expert-approved resume samples: