Featured in:
Toxicologists study the impacts of drugs, chemicals, toxins, and other substances on humans, animals, and the environment. This role is best suited for someone who enjoys chemistry and working with a team in a laboratory. Toxicologists are also skilled at interpreting data and can communicate complex ideas clearly and diplomatically with their team. Most toxicologists work full time and may be employed in the public or private sector. Common employers include pharmaceutical companies, criminal justice agencies, research foundations, and consulting agencies, among others.
Need cover letter guidance? Add a cover letter to your resume using our cover letter formats how-to guide and add value to your resume.
Improve your application with a personal message! Your resume may summarize your qualifications, but a cover letter can help you express your professional accomplishments and working style. Pair these cover letter templates with our builder subscription to unlock AI-powered text templates and professional designs that will help you submit a complete application.
Toxicologist Duties and Responsibilities
Toxicologists work in a variety of capacities, such as measuring the effect of a chemical on the environment, determining the cause of poison or drug-related deaths for law enforcement agencies, or doing academic research that advances the entire field. In any case, toxicologists share a few core responsibilities. Based on an analysis of resumes and job listings, these responsibilities are:
Identify Substances
In situations where a substance is unknown, toxicologists are able to isolate it and determine what it is. Much of this work is done in laboratories, although some toxicologists may need to travel to collect samples and view the impacts of substances in the field.
Conduct Experiments
Using the scientific method, toxicologists design and carry out experiments evaluating the impact of substances on life and the environment. Laboratory animals or human and animal cells in cultures are common test subjects. Toxicologists monitor the developments of their experiments and carefully record all information for future assessment.
Analyze Data
Toxicologists review data from experiments or real-world cases. They interpret this information to draw conclusions about what chemical and biological processes are taking place in the presence of a substance.
Develop Risk Assessments
Determining the safe level of exposure to a substance, if any, is an essential part of a toxicologist's role. Depending upon their industry, toxicologists develop the proper dosages of drugs or usages of chemicals such as pesticides.
Present Findings
Toxicologists make recommendations or deliver conclusions to relevant parties based upon the data they have analyzed. In order to maintain the highest standard of safety, their findings must be backed up with relevant evidence and presented in a way that leaves no room for misunderstanding.
Toxicologist Skills and Qualifications
Toxicologists have an in-depth knowledge of the nature of chemical and biological substances. In addition to being skilled in the lab, toxicologists are able to understand what large sets of numbers or data say about a substance's impact. Toxicologists must at least have a bachelor's degree in toxicology or a related field, although many employers prefer candidates with a master's degree or PhD and a few years of laboratory experience. Successful toxicologists also possess the following skills:
Biology and chemistry knowledge – toxicologists are very familiar with the fundamental principles of chemistry and biology and are able to apply those principles when studying the interactions between substances, plants, and animals
Industry expertise – a toxicologist's specialty will determine what additional skills and knowledge they need. For example, those who develop safe drug dosages will need an intricate understanding of pharmacology, while forensic toxicologists may need more training in poison or other toxic agents
Statistics and data interpretation – forming conclusions about a substance's impact from large data sets requires that toxicologists have a solid grasp of statistics
Analytical thinking – toxicologists use deductive and inductive reasoning to understand complex processes between chemical and biological substances
Communication skills – clearly expressing complex ideas is almost as important as a toxicologist's hard skills; miscommunication of findings or risk assessment can lead to potentially dangerous situations
Tools of the Trade
While some software will vary depending on their specialty, most toxicologists use the following tools on a regular basis:
Office suite software (Microsoft Word, Excel, PowerPoint, Outlook)
Geographic information systems (such as ArcGIS)
Laboratory equipment (cultures, pipettes, microscopes, centrifuges)
Laboratory techniques (such as chromatography)
Toxicologist Education and Training
While the minimum qualification required of a toxicologist is a bachelor's degree in toxicology, chemistry, or a related field, many employers prefer that candidates also have a master's degree and a few years of laboratory experience. Courses in mathematics and statistics are also necessary.
According to the Society of Toxicology, toxicologists who aspire to design and manage large studies or earn more money will likely need a PhD. No matter their rank or experience, all toxicologists must stay abreast of the most cutting-edge research and breakthroughs in the field by reading journals, attending conferences, and continuing their education.
Toxicologist Salary and Outlook
A toxicologist is a kind of medical scientist who, according to the Bureau of Labor Statistics (BLS), can expect to earn a median annual wage of about $82,000. The toxicologist's industry can have a substantial impact on their earnings. Medical scientists employed by pharmaceutical and medical manufacturing companies earn a median annual wage of over $118,000, while medical scientists employed by public and private colleges and universities earn a median annual wage of about $58,000.
The BLS projects that employment for all medical scientists will grow 13 percent through 2026, which is nearly twice as fast as the growth for all occupations. As the general population ages and the demand for pharmaceuticals increases, toxicologists in particular will be needed to develop and assess the safety of drugs.
Create your own professional resume in just minutes.
Try our resume builder today
Build Your Resume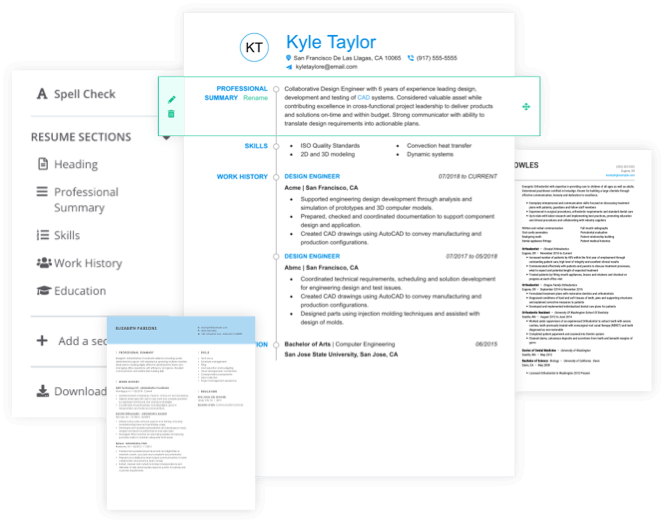 Helpful Resources
Ready to advance your career as an in-demand toxicologist? The following resources will help you at every step, whether you're picking an undergraduate program or honing your skills in the lab: