Featured in:
Sales engineers sell technical products and services to customers. Tech companies of all kinds hire full-time sales engineers to sell their products and services to others, which requires these professionals to have both tech knowledge and sales skills. Primarily reporting to the sales manager, sales engineers work independently but also as part of the larger sales team, both in office environments and out in the field. Travel is often required for this job, as sales engineers go to various customers to stage demonstrations and attend sales and marketing events of all kinds to promote products.
Need cover letter guidance? Add a cover letter to your resume using our cover letter formats how-to guide and add value to your resume.
Improve your application with a personal message! Your resume may summarize your qualifications, but a cover letter can help you express your professional accomplishments and working style. Pair these cover letter templates with our builder subscription to unlock AI-powered text templates and professional designs that will help you submit a complete application.
Sales Engineer Duties and Responsibilities
Sales engineers perform varied duties depending on what they're selling and the types of tech products created by the hiring company. However, these core duties are common across industries:
Maintain Product Knowledge
Sales engineers maintain extensive knowledge of the products and services sold by their company.
Follow Up on Leads
Sales engineers use various selling techniques to follow up on sales leads generated by the sales and marketing teams.
Schedule Customer Visits
Sales engineers schedule visits to meet with customers and tell them more about the products and services available for purchase.
Write Sales Proposals
Sales engineers write sales proposals that outline various buying options, pricing, and the benefits of buying certain products and services.
Stage Demonstrations
Sales engineers conduct product and service demonstrations for customers and at marketing events.
Respond to Inquiries
Sales engineers answer customer inquiries and questions about available products and services.
Attend Events
Sales engineers attend trade shows and marketing events in order to find new customers, make business connections, and display products and services to the buying public.
Sales Engineer Education and Training
Many employers have flexible education requirements for sales engineers. Some ask that sales engineers have a bachelor's degree in computer science or business, though many will accept candidates with a bachelor's degree in any discipline, so long as these candidates also have previous selling experience. Many employers require no formal education from sales engineers and will accept candidates who have several years of sales experience over education.
Employers typically provide sales engineers with paid job training. During this period, sales engineers become very familiar with the products and services available for sale and learn various demonstration and selling techniques used by the hiring company. While in training, sales engineers work closely with a sales manager or a senior member of the sales team. This includes joining sales calls and attending trade shows under supervision. The length of this training period varies by company and may last for several weeks.
Sales Engineer Salary and Outlook
Sales engineers earn $98,720 in median annual income, according to job data from the Bureau of Labor Statistics (BLS). The BLS estimates that jobs in this field will increase 7 percent through 2026, a rate that's as fast as average.
A majority of employers provide sales engineers with benefits packages that include full medical coverage with dental and vision insurance. Sales engineers also typically receive paid vacation days, sick days, and holidays. In addition to their regular salary, many sales engineers also receive commissions or profit-sharing bonuses based on job performance.
Create your own professional resume in just minutes.
Try our resume builder today
Build Your Resume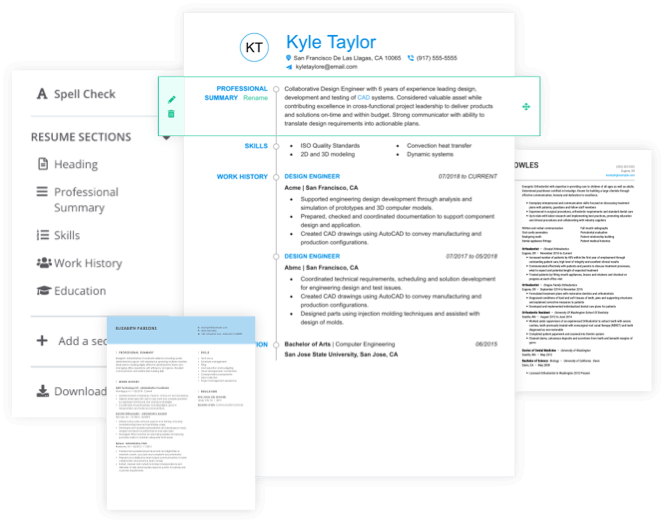 Helpful Resources
Find job openings, upcoming sales events, selling strategies, and various techniques for sales engineers with these resources:
Sales Engineer Resume Help
Explore these related job titles from our database of hundreds of thousands of expert-approved resume samples: