Featured in:
Sales Administrators act as the connecting piece between the customer and the Salesperson by doing things like processing orders, keeping track of customer information and providing post-sale customer service reports. They also perform administrative duties for a sales office, such as monitoring field hours of sales reps and organizing daily sales results to present to higher management. Sales Administrators can find employment in virtually any industry. Large organizations have sales departments with several Sales Administrators, while small sales office may only have one Sales Administrator. The hours are your typical office hours, although some jobs may involve working weekends.
This is an administrative position, but is not a management role. Sales Administrators usually work under a team leader in a large organization, or under the owner of the office for small sales offices. It's a fast-paced position that requires the ability to multitask. According to the Bureau of Labor Statistics, the demand for Secretaries and Administrative Assistants, which includes Sales Administrators, is set to decline 5 percent through 2026.
Our team of certified resume writers have created a library of resume examples to show you how to craft a strong resume. Study them to learn to write your own.
Improve your application with a personal message! Your resume may summarize your qualifications, but a cover letter can help you express your professional accomplishments and working style. Pair these cover letter templates with our builder subscription to unlock AI-powered text templates and professional designs that will help you submit a complete application.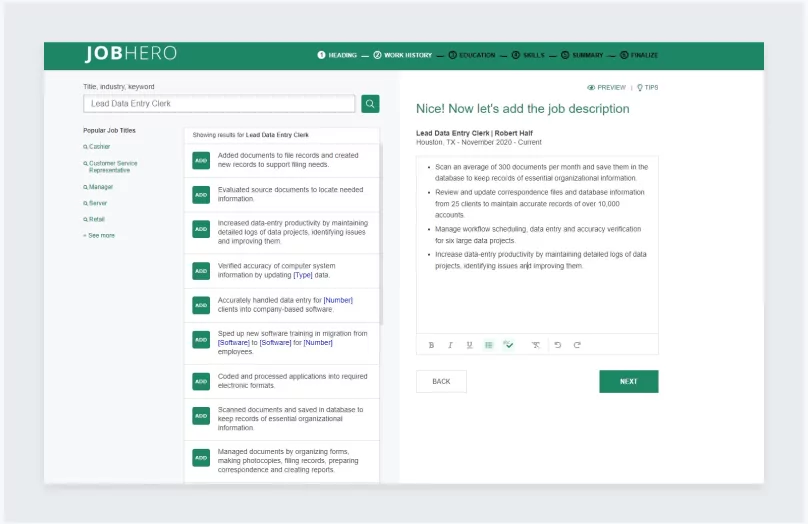 BUILD MY RESUME
Sales Administrator Duties and Responsibilities
Assisting the sales team involves more duties and responsibilities than one would think. We conducted analysis of several Sales Administrator job descriptions to procure the following list of Sales Administrator duties and responsibilities.
Maintain an Accurate Database of Customer and Prospect Information
Sales Administrators have to be tech-savvy, as one of their duties is to develop and maintain a database that contains all of the important information for both current and prospective customers. Maintaining the accuracy of this database is crucial for an efficient delivery process.
Process Paperwork
The Salesperson generates a sale, and it is the Sales Administrator who actually puts that sale through in the company system. This usually involves entering data into a computer, and can also include filing paper orders.
Communicate with Customers
The role of Sales Administrator involves some customer service. If a customer has an issue with the delivery of the product, it is the Sales Administrator who takes the call and fixes the issue.
Update Sales Figures
After Sales Administrators process the sales of a given day, they update the company-wide sales figures to reflect these numbers. This requires advanced knowledge of spreadsheet software.
Prepare and Present Reports
Sales Administrators are the ones in the office who tend to know the numbers the best, so it is their responsibility to analyze sales figures and present these findings to their management staff.
Sales Administrator Skills
Succeeding as a Sales Administrator takes more technical skill than succeeding as a salesperson, but it does require some of the same soft skills. Sales Administrators have to be tech-savvy and have a strong eye for detail in order to accurately maintain a database of customer information. One small inaccuracy could cause a product not to be delivered and result in lost revenue. They also have to have strong communication skills, as they are the last line of defense when an irate customer calls about being dissatisfied with the product. Their ability to navigate these situations directly affects the revenue of their employer. In addition to these qualities, the following skills are needed to gain employment as a Sales Administrator.
Collecting, organizing, and filing sales orders using knowledge of paper and electronic filing systems.
Defusing upset customers using interpersonal communication skills
Using strong attention to detail to enter customer data with perfect accuracy
Using Microsoft Office Suite to maintain sales figures and create presentations
Presenting sales figures to senior sales management
Sales Administrator Tools of the Trade
Here are some of the tools Sales Administrators use on a daily basis.
Client Relationship Management (CRM) Software – CRM software is used to keep track of each salesperson's communication cycle with all of their prospects and current customers.
Microsoft Office Suite – This is used to create sales order databases and organize sales figures.
Sales Administrator Education and Training
Sales Administrators are required by most employers to have at least an Associate's degree in Business Administration, Business Management or a related field. Coursework includes things like foundational business principles, economics and organizational communication. This role typically involves a moderate amount of on-the-job training.
Create your own professional resume in just minutes.
Try our resume builder today
Build Your Resume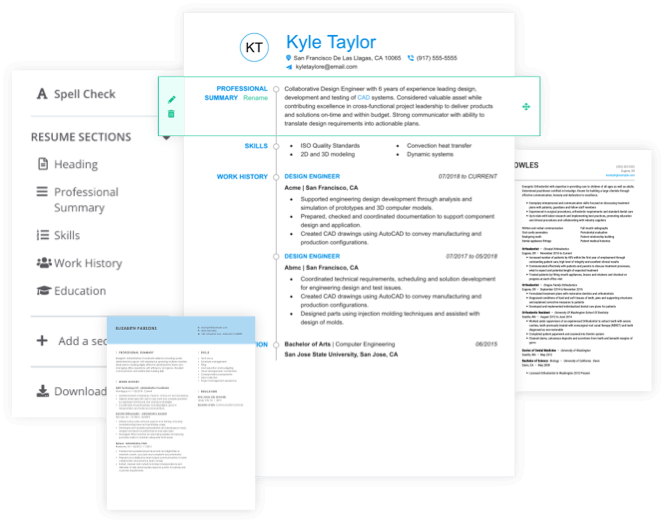 Sales Administrator Resources
Here are more resources to learn about the role of Sales Administrator:
Sales Administrator Resume Help
Explore these related job titles from our database of hundreds of thousands of expert-approved resume samples: