Featured in:
Security Managers work in corporate or retail settings and maintain the safety of shoppers and employees while also protecting the store or company from theft, vandalism or other crimes. Security Managers create and implement safety and security policies, train staff, review incident reports and evaluate safety and security risks.
Security Managers might be company employees or contractors who work through security firms. The U.S. Bureau of Labor Statistics provides job outlook information about security guards and predicts a 5 percent employment growth rate for this profession. The continued concern over terrorism and the protection of employees and property are major factors impacting this prediction.
Studying resume examples is a great way to get inspiration for your own. Study our library of example today!
Boost your resume with an extra click. Our cover letter templates match our resume templates' designs for a cohesive application. Use a template in our builder to help you quantify and expand upon the experience from your resume and impress employers.
Security Manager Duties and Responsibilities
To fulfill their obligations to ensure the safety and security of corporations and retail stores, Security Managers must complete several tasks. We have reviewed several job listings and other resources and found the following among the core Security Manager duties and responsibilities.
Develop Safety and Security Policies
It is up to the Security Manager to create and implement safety and security policies and programs within a company. The Security Manager will create safety manuals and training materials to ensure that employees are knowledgeable about the policies. He or she will also ensure that all security personnel are trained in these policies.
Coordinate Safety Activities
Security Managers are responsible for ensuring that all employees are trained in how to respond in emergency and crisis situations. To that end, Security Managers will conduct training sessions and run drills so that employees know what to do in case of fire, tornadoes or other emergencies. Security Managers might create and oversee the activities of a safety committee.
Assess Physical Security and Safety Risks
As part of their job responsibilities, Security Managers attempt to minimize or eliminate safety and security mishaps by assessing risks and developing programs and plans to address these issues. They will review work habits and environments and make sure that methods and materials are complying with federal, state and local safety standards.
Security Manager Skills
Effective Security Managers should possess strong organizational, analytical and problem-solving skills. They should be strong leaders and team players who can also work independently as needed. Highly developed written and verbal communication skills are essential, as Security Managers must convey policies and plans to staff and employees. In addition to these general skills, a Security Manager could be expected by potential employers to possess the following skills.
Core skills
: Based on job listings and other sources we studied, employers want Security Managers with these core skills. If you want to work as a Security Manager, focus on the following.
Integrating safety and security policies with business operations
Evaluating safety and security plans for effectiveness
Building and managing emergency response teams
Conducting risk audits and assessments
Overseeing security investigations
Advanced skills
: While most employers did not require the following skills, multiple job listings included them as preferred. Add these to your Security Manager toolbox and broaden your career options.
Possess bilingual skills
Knowledge of OSHA safety regulations
Create your own professional resume in just minutes.
Try our resume builder today
Build Your Resume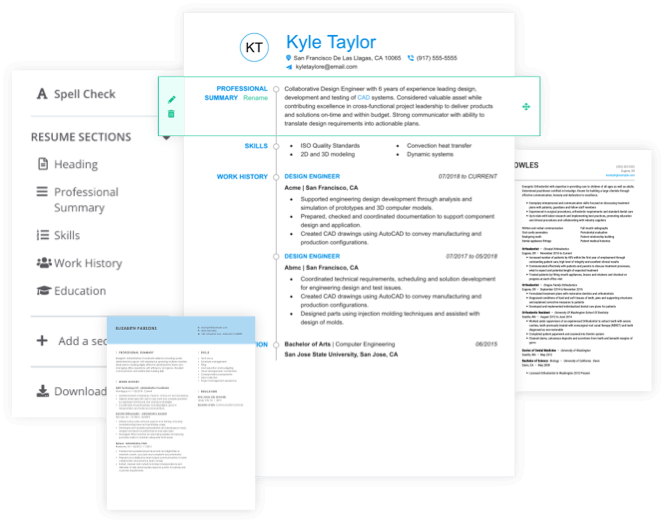 Security Manager Resources
It is beneficial to conduct additional research if you are considering a career as a Security Manager. Below, we have provided links to online and print resources about this career.
On the Web
Security Managers can find insightful articles about professional practices, strategies and trends. This blog can address such topics as incident reporting, organizational leadership and surveillance.
An online publication of ASIS International, providing articles about current trends and issues in physical and cyber security.
Industry Groups
An international organization providing support to Security Managers with leadership programs, workshops and conferences.
Founded in 1955, ASIS offers certification and professional development opportunities for Security Managers and others in the security profession. The organization provides security professionals with conferences, speaker programs, publications and educational workshops.
Books
A book examining security management tools and practices and outlining a Security Manager's responsibilities.
A thorough look at what is needed to be a Security Manager, covering theories and case studies.
Written by an experienced security management professional, this book explores many aspects of corporate security management, such as technological advances, risk management and communications techniques.
Security Manager Resume Help
Explore these related job titles from our database of hundreds of thousands of expert-approved resume samples: