Featured in:
Retail trainers create and implement training programs for retail employees to teach them effective selling and customer service techniques, and explain how to follow all company protocols. Retail businesses of all kinds hire retail trainers for full- and part-time hours during all shifts, including evenings and weekends, based on when the retail stores are in operation. Retail trainers travel to various retail store branches to provide training services throughout a specific geographic region. Retail trainers primarily report to upper-level corporate management supervisors and regional store managers.
Need cover letter guidance? Add a cover letter to your resume using our cover letter formats how-to guide and add value to your resume.
Want to boost your resume? Your Jobhero subscription comes with a complimentary cover letter builder. Once you choose a cover letter template, the builder will suggest job-specific skills and prewritten entries, allowing you to save multiple letters for various applications fast.
Retail Trainer Duties and Responsibilities
The day-to-day job tasks required of retail trainers vary depending on the number of employees they're training and the specific company protocols they're tasked with teaching. However, there are several duties retail trainers perform that are universal:
Plan Orientation Programs
Retail trainers design and implement orientation programs for new employees.
Conduct Training
Retail trainers conduct training sessions with new employees, using various training methods to engage employees, including hands-on and interactive activities.
Know Store Operations
Retail trainers learn all store operations in order to design relevant, effective training and orientation programs for employees.
Evaluate Training Materials
Retail trainers evaluate existing training materials, determining what changes need to be made to keep these materials relevant and updated with all company policies.
Collaborate
Retail trainers collaborate with management staff to get feedback on customer and staff complaints in order to design more effective training materials.
Retail Trainer Skills and Qualifications
Retail trainers are leaders who guide store employees through the training process to help them get comfortable with performing customer service, sales, and other required job tasks. Employers hire retail trainers who have the various skills that are essential to performing this job successfully.
Customer service - because retail is a customer-oriented environment, employers look for retail trainers with strong customer service skills to fill this role
Sales retail - to train employees in various selling techniques
Communication - to speak clearly to employees, keeping them motivated and engaged during the training process
Computer skills - most retail businesses use digital cash register systems and other software programs for inventory systems and other store operations
Analytical ability - to assess training materials and retail store operations, and devise effective training tools for employees
Public speaking - to make training presentations to employees
Retail Trainer Education and Training
Most employers require retail trainers to have past work experience in the retail industry. Rather than work experience, many employers accept candidates who have a bachelor's degree in business management or a similar field. Candidates who have both, however, will stand out above others applying for the same job. Because retail trainers travel to various branches to perform their duties, a valid driver's license is also required.
Some training is provided to retail trainers—a short period of time in which they become familiar with the company's current training techniques and protocols. This training period varies by employer and might last for several weeks. While in training, retail trainers work closely with a senior retail trainer or a management trainer.
Retail Trainer Salary and Outlook
Training and development specialists occupied more than 280,000 jobs in 2016, according to information provided by the Bureau of Labor Statistics. This number is expected to increase by 11 percent through 2026, a rate that is faster than the national average rate of job growth. In 2017, training and development specialists earned a median salary of $29.00 hourly, $60,360 annually. Training and development specialists plan and implement programs to train employees, performing the same job duties as retail trainers. Data from PayScale shows that retail trainers earn $59,620 median annual income.
Most employers provide full-time retail trainers with basic benefits packages providing major medical healthcare coverage. Sometimes, dental and vision insurance are included. Paid vacation days are typically provided to retail trainers as well. Part-time retail trainers do not usually receive benefits from employers.
Create your own professional resume in just minutes.
Try our resume builder today
Build Your Resume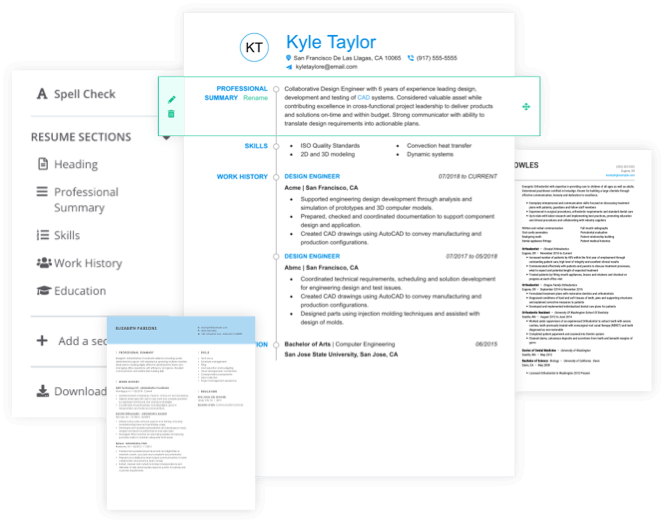 Helpful Resources
Learn sales techniques and customer service skills and peruse job openings, news updates, and other career resources for retail trainers with these books and websites:
Retail Trainer Resume Help
Explore these related job titles from our database of hundreds of thousands of expert-approved resume samples: