Featured in:
Merchandisers work in the retail industry and are responsible for maintaining the stock level of products and arranging them into store displays. During the planning stage, they recommend the quantity and type of products to sell based on their analysis of customer demand, as well as ways to promote these. Next is implementation, where they procure the products, place them on display as planned, and make regular updates by rotating, refilling, or removing stock. This position can be full- or part-time, but regardless of the work setup, the environment is busy and fast-paced, with shifts extending to evenings, weekends, and holidays.
Our certified resume writers have created a library of resume samples to show you exactly what a strong resume looks like. Use them as-is or customize them to your needs.
One extra step to impress a manager: A growing number of hiring professionals read cover letters to determine whether they'll interview a candidate or not. Use our cover letter templates to craft a complete application that lands you the interview.
Merchandiser Duties and Responsibilities
The size of the company and the type of products it sells have a significant impact on a merchandiser's daily tasks. However, our analysis of job postings reveals several duties central to this position, including the following:
Develop Sales Plans
Merchandisers take on a strategic role, analyzing profits and sales data to determine customer preferences. This becomes their basis for creating a merchandising plan. Aside from specifying the next batch of products to sell, they must assess the precise quantity for each item, ensuring that stock neither runs out nor becomes excessive.
Arrange Product Displays
In coordination with managers and designers, merchandisers help create layout plans for both specific shelves and the overall space, with the goal of maximizing product appeal. Afterwards, they proceed with stocking the shelves and rotating products as needed, either doing it themselves or supervising other employees.
Maintain Standards
Merchandisers conduct regular audits, removing damaged or discontinued stock and reviewing if the actual layout follows the original schematics. It's also up to them to control stock inventory, maintain the cleanliness of the storage area, and ensure compliance with safety standards. If they notice problems in any of these areas, they must update store managers promptly.
Manage Inventory Information
Because merchandisers often transfer items into and out of inventory, they must keep thorough records, noting down delivery transactions, changes in product status, and item counts. They then work with the raw data from these records to generate reports that analyze product profitability and forecast sales.
Enhance Promotions
Merchandisers may specify marketing campaigns in their sales plans, especially for new products. They also help with organizing and promoting collection launches, branch openings, and other promotional events. In addition, they sometimes train employees on product handling, display design, and inventory control.
Merchandiser Skills and Qualifications
Equipped with strong data analysis skills, merchandisers can pinpoint which products would appeal most to customers. They remain alert and observant of all details throughout implementation, willingly making adjustments and working well within a team. Employers typically look for related previous experience and the following abilities:
Inventory management - because merchandisers make key decisions about stock levels, they must have a good grasp of the concepts behind inventory management along with practical experience
Attention to detail - whether they're arranging product layouts or inspecting date codes, merchandisers are detail-oriented and accurate, double-checking their work and looking out for even the slightest errors
Analysis - choosing which items to sell next and how much requires strategic thinking that takes into account sales data, competitor performance, and industry trends, as merchandisers must make forecasts about customer demand
Communication - coordinating with other people is a vital part of this role. Merchandisers must be able to work well as a team member in many kinds of setups, since they often collaborate with other departments, supervise other employees, and present reports to senior management
Physical strength - many job listings emphasize that merchandisers should have the physical strength to lift and transfer potentially heavy merchandise several times during the day. Those in this role may even drive loaded trucks for product transport or set up displays themselves
Tools of the Trade
Merchandisers use the following tools in their day-to-day work:
Transportation equipment (such as forklifts, carts, motor vehicles, or trucks)
Store diagrams (such as planograms)
Inventory management software (such as EZOfficeInventory, Fishbowl Inventory, or Zoho Inventory)
Microsoft Suite (Word, Excel, and PowerPoint)
Merchandiser Education and Training
For merchandiser positions that emphasize strategic planning, some employers look for an associate's or bachelor's degree in management, marketing, or a related field. However, most entry-level jobs require only a high school diploma or GED equivalent at minimum. Employers also prefer at least one year of experience in merchandising, inventory management, or customer service. Training occurs on the job itself, usually consisting of informal guidance from other employees.
Merchandiser Salary and Outlook
According to Glassdoor, the average annual salary for merchandisers is $26,000. Earners at the low end of the spectrum make $20,000, while top earners receive more than $37,000 every year. Major factors that affect salary include company size and extent of responsibility with management tasks.
Data projections from the Bureau of Labor and Statistics (BLS) show that purchasing managers and buyers, a sector that overlaps with merchandisers, will experience an overall decline of three percent in job growth. Companies may turn to outsourcing to lower costs, or rely on automation instead as technology becomes more advanced. With this in mind, merchandisers who focus on analysis and problem-solving and who have extensive computer skills are likely to get more opportunities.
Create your own professional resume in just minutes.
Try our resume builder today
Build Your Resume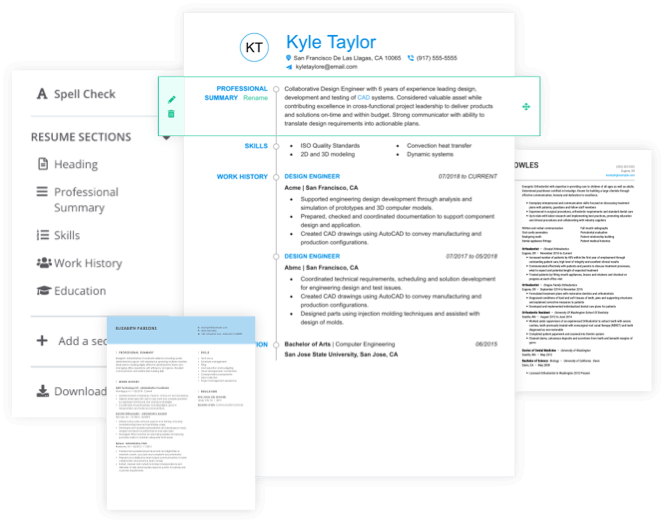 Helpful Resources
Interested in pursuing a career as a merchandiser? The following are some helpful resources to get you started:
merchandisers interested in optimizing their supply chain can consult this book. It provides a wellrounded overview that balances theory with application through detailed case studies and Microsoft Excel examples
"Merchandising Types and Examples"
merchandising is a broad field, and this article from Reflektion explains the five major types, along with techniques that incorporate store design and digital marketing. Readers can explore the website's resources and blog posts further to find more wellwritten content about merchandising
written by consumer psychologist Kit Yarrow, this book synthesizes neurological research, interviews, and shopping trip observations to yield insights about consumers, covering both traditional and digital platforms
this whitepaper from HME explains the basics of planograms. It details their elements and how they can boost sales when combined with merchandising strategy, and then caps off with tips about choosing the right product mix
store design has a major influence on customers, and this practical reference book gives useful advice on how to create a store environment that encourages sales. Complete with design recipes that readers can easily implement, it explores all elements of the store experience, from scents and visuals to social ambience
Merchandiser Resume Help
Explore these related job titles from our database of hundreds of thousands of expert-approved resume samples: