Featured in:
Retail assistant managers assist the store manager with all daily retail store functions, supervise staff members, and perform all in-store jobs. These professionals are hired by retail businesses to work full- and part-time hours during all shifts, including weekends, evenings, and holidays. Retail assistant managers report to, and work directly under, the store manager as a member of a team-oriented environment. Retail assistant managers perform all their work tasks within the store itself and do not need to travel to perform normal job duties.
Need cover letter guidance? Add a cover letter to your resume using our cover letter formats how-to guide and add value to your resume.
One extra step to impress a manager: A growing number of hiring professionals read cover letters to determine whether they'll interview a candidate or not. Use our cover letter templates to craft a complete application that lands you the interview.
Retail Assistant Manager Duties and Responsibilities
Retail assistant managers perform different daily job duties based on the types of products being sold, the size of the retail store, and the number of employees who work there. However, these job duties are essentially the same in all stores:
Assist the Store Manager
Retail assistant managers assist the store manager, performing all job tasks as assigned.
Open and Close Store
Retail assistant managers complete store opening and closing procedures multiple times per week.
Maintain Store Appearance
At all times, the retail assistant manager keeps the store organized, clean, and attractive to customers.
Manage Staff
Retail assistant managers oversee the store sales team and other staff members. This includes supervising employees, delegating tasks, evaluating employee performance, managing staff problems, and designing work schedules.
Manage Store Inventory
Retail assistant managers maintain knowledge of all products available in the store and know the store layout. They manage inventory by ordering new supplies as needed and maintaining order in the stock room. Once shipments come in, retail assistant managers place merchandise on the sales floor, add price tags, and scan items into the digital inventory system. They also stage store sales displays.
Tend to Customers
Retail assistant managers greet incoming customers, answer phone calls, and address customer complaints. When customers are ready to check out, retail assistant managers operate the register to complete sales and collect payments.
Retail Assistant Manager Skills and Qualifications
Retail assistant managers are leaders with strong customer service skills who can multitask and use sales techniques to move merchandise. Stores look for retail assistant managers who have a variety of additional skills, such as:
Customer service - strong customer service skills are highly desired by employers looking for retail assistant managers, as this is a customer-oriented job
Leadership - retail assistant managers are team leaders and staff supervisors, which requires good leadership abilities
Salesmanship - retail assistant managers use sales skills to sell items to customers
Communication skills - good verbal communication skills are a must-have for retail assistant managers, who speak with staff members, customers, and store managers on a daily basis
Computer skills - many retail stores use software programs to record inventory and track sales, which requires at least basic computer skills
Attention to detail - good attention to detail is essential for retail assistant managers, who must maintain store appearance, place merchandise, and erect attractive marketing displays
Mathematics - as retail assistant managers collect payments and operate cash registers, basic math skills are a necessity
Physical fitness - retail assistant managers spend many of their working hours standing, walking, and lifting heavy merchandise in stock rooms, which requires physical strength and endurance
Tools of the Trade
Retail assistant managers use the following tools:
Cash register equipment (POS systems, credit card scanners)
Retail tools (pricing guns, scanning guns, antitheft tags)
Retail Assistant Manager Education and Training
Employers require retail assistant managers to have a high school diploma or GED in addition to past work experience in retail or management. No additional education or training is typically required, as this is an entry-level job for many retail stores. Paid job training is provided. The training period varies by company but generally does not last longer than a few weeks. During training, the retail assistant manager works very closely with the store manager to learn their daily job functions.
Retail Assistant Manager Salary and Outlook
Employment statistics from the Bureau of Labor Statistics (BLS) show that retail sales workers earn $23,370 annually and $11.24 hourly. Retail assistant managers are a type of retail sales worker. According to PayScale data, retail assistant managers earn $12.65 hourly. The BLS predicts that this field will grow 2 percent through 2026, a rate that is slower than the current job growth national average.
Most employers provide basic benefits packages to full-time retail assistant managers that include major medical insurance coverage. Part-time retail assistants do not typically receive insurance benefits. Some retail stores offer sales commissions to both full- and part-time employees in addition to salary.
Create your own professional resume in just minutes.
Try our resume builder today
Build Your Resume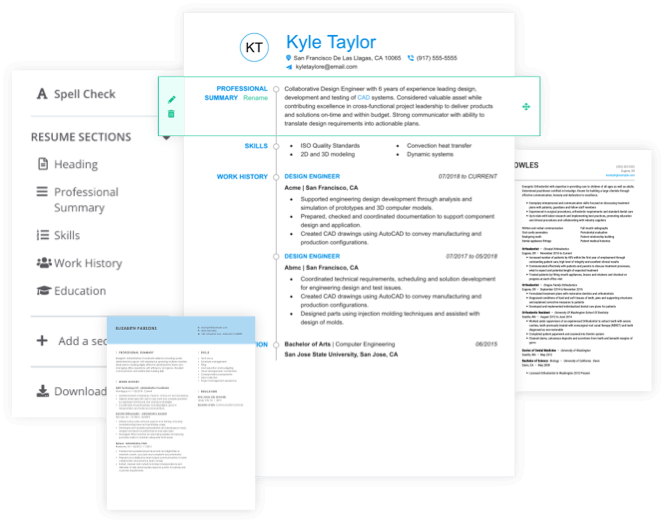 Helpful Resources
Retail assistant managers who want to excel can use these resources to search for job openings, career strategies, retail news, and industry events:
Retail Assistant Manager Resume Help
Explore these related job titles from our database of hundreds of thousands of expert-approved resume samples: