Featured in:
A director of quality coordinates, organizes, and leads the quality assurance department within a manufacturing facility. This role can exist in a number of industries, and in all of them the director of quality is in charge of developing testing methodologies, instructing personnel on processes and procedures, and ensuring that products go through rigorous testing before they ship to consumers.
Most directors of quality begin their careers as technicians or inspectors within the quality assurance department before gaining management and team leadership experience and moving into managerial positions. The director of quality establishes and follows best practices in quality assurance while managing their department's day-to-day operations and budgets.
Our team of certified resume writers have created a library of resume examples to show you how to craft a strong resume. Study them to learn to write your own.
Impress your future boss! According to a 2020 survey, most hiring managers read cover letters for candidates they're considering interviewing before making their final decision. Make a cover letter that seals the deal with our professionally designed cover letter templates.
Director of Quality Duties and Responsibilities
Although a director of quality can work in many industries, most share several essential responsibilities:
Create Testing Methods and Practices
One of the central duties of a director of quality is designing and implementing testing methodologies and best practices within their department. Typically, the director of quality will determine the specifications and expectations for products and determine a number of qualitative and quantitative tests to ensure that each product meets these standards. The director of quality will also provide these guidelines to personnel within their department.
Oversee Testing Activities
The director of quality directly oversees testing activities within their department. This aspect of the role may include supervising team members as they incorporate new processes and methodologies to ensure that they are following specifications. Some directors of quality may also participate in testing and quality assurance activities, particularly during busy periods within the department.
Manage Quality Assurance Personnel
From day to day, the director of quality manages the personnel within their department. This can include a variety of tasks ranging from managing employee schedules and unexpected absences to providing team members with updated specifications and guidelines. The director of quality ensures that their department runs efficiently and that staff members are best utilized to meet manufacturing deadlines.
Maintain Department Budgets
The director of quality has direct oversight of their department's budget. This aspect of the role can involve developing budgets and estimates for the year or quarter, presenting these budgets to upper management for approval, and managing activities that may require a revision of budget expectations (such as activities that require extensive overtime pay or delays in manufacturing that require another round of quality assurance testing). The director of quality also aligns their department's budget with overall organizational goals for profitability.
Recruit and Train Staff
In many organizations, the director of quality recruits and trains staff members. The director of quality may conduct interviews with potential new hires, develop job postings to fill vacancies, and support onboarding activities for new staff members. This part of the job also requires excellent oversight of department needs and activities: the director of quality may identify areas where additional staff can improve the speed of processes and recruit personnel for these roles.
Determine Consumer Requirements
Many directors of quality also support their departments' activities by conducting consumer research and gathering requirements. This helps provide the department with a better idea of areas to focus further testing and can also help identify ways to improve manufacturing processes and overall product quality. This can involve reading consumer complaints and finding ways to resolve these issues through better quality management.
Director of Quality Skills and Qualifications
A director of quality oversees the personnel and activities of a quality assurance or quality control department. Most workers in this role have at least a bachelor's degree, extensive industry experience, and the following skills:
Quality assurance knowledge – a director of quality should have extensive familiarity with quality assurance processes and procedures, and should be able to devise methods to enforce quality standards
Team leadership skills – effective team leadership is key in this role, since the director of quality manages teams of quality assurance personnel and directs their activities
Communication skills – the director of quality should also possess strong written and verbal communication skills in order to develop employee manuals and communicate across departments
Problem-solving skills – effective problem-solving is also essential in this role, and the director of quality should be able to assess quality issues and develop functional solutions
Process management and enhancement – the director of quality should also constantly identify opportunities to improve departmental processes and procedures to increase efficiency and effectiveness
Financial management – in this role, the director of quality oversees their department's budget, so they should have some basic financial management skills
Director of Quality Education and Training
Directors of quality typically have at least a bachelor's degree, although many companies prefer to hire candidates with advanced degrees in a related field, such as business administration or industrial engineering. It is also possible to begin working in quality assurance and move into a management role after several years of experience. Workers in this role typically have extensive quality assurance or control experience as well as some familiarity with leading and directing teams.
Director of Quality Salary and Outlook
The Bureau of Labor Statistics (BLS) categorizes directors of quality as industrial production managers. According to the BLS, workers in this role earn a median annual salary of $100,580. The highest-paid workers in this role earn more than $168,780 per year, while the lowest-paid 10 percent of industrial production managers earn less than $61,360 per year.
The BLS expects employment in this field to remain stable through 2026, with little to no growth or decline.
Create your own professional resume in just minutes.
Try our resume builder today
Build Your Resume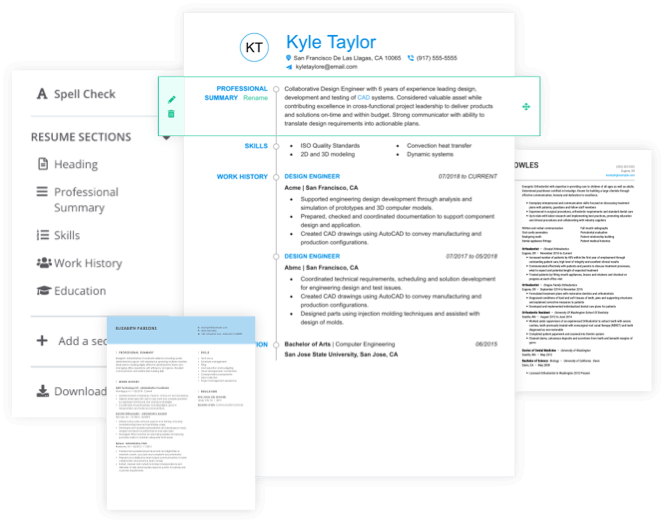 Helpful Resources
We searched the web and found several resources if you'd like to learn more about working as a director of quality:
ASQ is a professional organization for quality assurance professionals providing career development resources, industry news, and opportunities to connect at conferences and events
this book explores the role of quality management in building effective organizations
read this blog post to learn how to measure and improve quality within an organization through strategic goal-setting and effective use of resources