Featured in:
Purchasing clerks support business and purchasing department activities by ordering supplies and raw materials. They report directly to a purchasing supervisor or buyer, providing administrative support and maintaining inventory and purchase records throughout the procurement process. Many purchasing clerks also participate in vendor relationship management, identifying cost-saving opportunities to support their company's profitability goals.
Purchasing clerks need a high level of attention to detail as well as the ability to monitor and maintain computerized records related to purchasing activities. While this role is primarily administrative, purchasing clerks may also participate in buying supplies and materials directly from vendors in certain cases.
Studying resume samples and examples are a great way to get inspiration for your own. Study our library of examples today!
Boost your resume with an extra click. Our cover letter templates match our resume templates' designs for a cohesive application. Use a template in our builder to help you quantify and expand upon the experience from your resume and impress employers.
Purchasing Clerk Duties and Responsibilities
Based on postings that we analyzed, purchasing clerks have several core responsibilities that exist across organizations:
Prepare Purchase Orders
One of the biggest responsibilities of a purchasing clerk is preparing accurate and complete purchase orders for supplies, materials, and raw goods. Purchasing clerks work closely with specific departments by placing orders, ensuring that purchases are recorded at the time of request, and submitting these orders to get approval from the department or from the purchasing manager or buyer.
Schedule Shipping
Purchasing clerks schedule incoming and outgoing shipments. A major part of this duty is preparing records to reflect when purchased items arrive and ensuring that all materials arrive. Purchasing clerks may also schedule outgoing shipments for returns or when handling purchasing for companies with multiple locations. Additionally, purchasing clerks follow up with vendors to check in on late or missing shipments or to report damaged goods.
Coordinate Vendor Activities
In many cases, purchasing clerks support vendor relations and profitability by managing vendor relations and preparing bid requests and contracts. Purchasing clerks speak directly with vendor representatives to gather pricing data, compare vendor offers for shipping rates and material prices, and maintain vendor contract information. Under the supervision of the purchasing supervisor, purchasing clerks may also evaluate vendor bids.
Maintain Purchase Records
In this role, purchasing clerks maintain detailed records of purchases, including quantities, shipping information, and costs associated with the purchase. They may provide these records to department heads to aid in budget and financial management or maintain purchasing department files to support future activities. The purchasing clerk may also submit these records to the company's financial departments to aid in budget resolution.
Manage Inventory
Purchasing clerks also manage the company's inventory levels to determine when new purchases are needed. In this aspect of the role, the purchasing clerk may use computerized inventory management software and also conduct visual inspections of inventory levels. Purchasing clerks use the inventory information to determine when to place replenishment orders and determine scheduled purchasing activities.
Purchasing Clerk Skills and Qualifications
Purchasing clerks provide administrative support to the purchasing department and to the company as a whole. Most purchasing clerks have at least a high school diploma and the following skills:
Clerical skills - clerical skills are key in this role, since purchasing clerks prepare orders and reports and ensure that information is correctly entered in the company's system
Mathematics - purchasing clerks should possess good mathematical skills to ensure that their calculations are correct when determining costs and completing purchase orders
Relationship management - because they support vendor relations and contracts, purchasing clerks should have strong relationship development and management skills
Client service skills - client service skills are also important in this role, since the purchasing clerk needs to work with multiple departments to complete orders and maintain records
Communication skills - purchasing clerks are effective verbal and written communicators, able to speak with and write to vendors, shipping companies, and internal personnel
Purchasing Clerk Education and Training
While there are no formal education requirements to become a purchasing clerk, most people in this position have at least a high school diploma or GED. Companies tend to hire purchasing clerks with some administrative support or clerical experience. There are many opportunities for on-the-job training in this role as clerks gain familiarity with organizational policies and best practices under the supervision of a purchasing supervisor.
Purchasing Clerk Salary and Outlook
Purchasing clerk salaries can depend largely on the industry or organization. According to the Bureau of Labor Statistics (BLS), procurement clerks (including purchasing clerks) earn a median annual salary of $41,910. The highest-paid 10 percent of workers in this role earn over $58,240 per year, while the lowest-paid 10 percent earn less than $27,640 per year.
The BLS expects employment for office clerks to remain generally stable through 2026, with no significant increase or decline.
Create your own professional resume in just minutes.
Try our resume builder today
Build Your Resume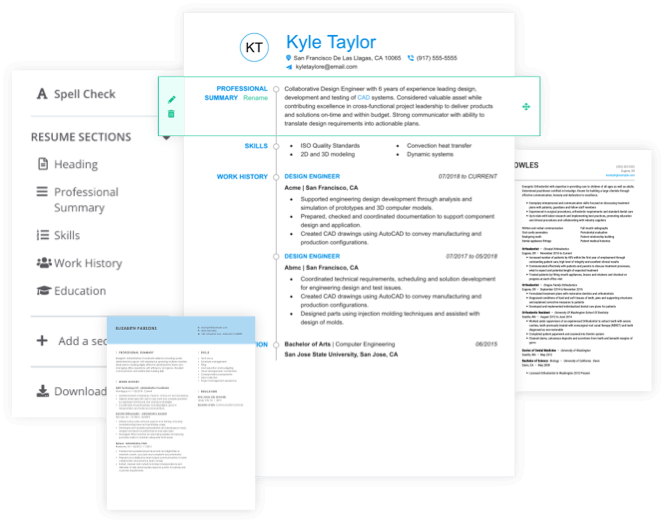 Helpful Resources
We searched the web and found a number of resources if you're interested in starting a career as a purchasing clerk:
Purchasing Clerk Resume Help
Explore these related job titles from our database of hundreds of thousands of expert-approved resume samples: