Featured in:
Simply put, Purchasing Agents buy goods and services for their employer, which their employer then either uses in the production process or sells as-is for a profit. When you go to a grocery store and see all of the different brands, it was the Purchasing Agent who made the decision on which brands to purchase. This job requires good communication skills and a knowledge of niche market trends.
The role of Purchasing Agent is an entry-level position that works under the direct supervision of the Purchasing Manager. Pretty much every industry that sells goods employs Purchasing Agents. There are some slight differences between Purchasing Agents who work in food and Purchasing Agents who deal with equipment. According to the National Bureau of Labor Statistics, demand for Purchasing Agents is set to rise 2 percent through 2024.
Need cover letter guidance? Add a cover letter to your resume using our cover letter formats how-to guide and add value to your resume.
One extra step to impress a manager: A growing number of hiring professionals read cover letters to determine whether they'll interview a candidate or not. Use our cover letter templates to craft a complete application that lands you the interview.
Purchasing Agent Duties and Responsibilities
The process of purchasing goods and services requires Purchasing Agents to perform various duties and responsibilities. After analyzing several Purchasing Agent job descriptions, we've found the following Purchasing Agent duties and responsibilities to be the most relevant.
Obtain Information About Goods and Services
Purchasing Agents are required to conduct extensive research about particular goods and services in their niche before they make purchasing decisions. This includes performing a cost-benefit analysis to compare vendors.
Purchase Goods and Services
This involves filling out the paperwork necessary to complete an order, as well as keeping meticulous records of all purchasing orders. It also involves monitoring inventory levels to replenish product before it runs out.
Negotiate Contracts with Vendors
Purchasing Agents have to be great negotiators as they are responsible for getting their employer the best deal possible from vendors. This includes use of one's analytical and problem-solving skills.
Follow Organizational Policies and Procedures
Each company has its own unique process for ordering, manufacturing, shipping and receiving goods. The Purchasing Agent works with the Purchasing Manager to create and implement these policies and procedures.
Monitor Business Performance
Good Purchasing Managers know that what they have to order depends on the health of the business at that particular time. They have to keep their finger on the pulse of the business and constantly be thinking of ways they can improve the company bottom line through vendor negotiations.
Purchasing Agent Skills
Purchasing Agents require a combination of hard and soft skills to get their job done. The most competent Purchasing Agents are organized self-starters who understand how to prioritize tasks and are meticulous in their record keeping. They have to have an analytical mind in order to analyze market research and sales data for purchasing decisions. Purchasing Agents are typically good communicators. They have to be able to present reasons to their Purchasing Manager as to why they think a certain decision should be made. In addition, Purchasing Agents have to be able to communicate to vendors in order to close deals. The following skills are the most desired among employers of Purchasing Agents.
Conducting market research to determine industry price levels on manufacturing supplies, products and services
Analyzing and comparing vendors based on price, value, inventory, speed of delivery and reliability
Negotiating with vendors to get the best price possible on products and logistics
Using inventory management systems to track inventory levels and place new orders when necessary
Maintaining meticulous purchasing and delivery records in a digital database
Tools of the Trade
The following are a couple tools Purchasing Agents use during the course of their work day.
CRM Software – Purchasing Agents use client relationship management software to track new vendor leads and make notes throughout the negotiation process.
Inventory Management Software – Purchasing Agents use this software to keep track of inventory and to determine when orders must be placed.
Purchasing Agent Education and Training
Purchasing Agents can obtain employment with an Associate's degree in Business Management, Supply Chain Management or Procurement and Contractual Management. Areas of knowledge covered by these degrees include microeconomics, macroeconomics, basic business math, information systems and logistics management. Those who plan on advancing in the field typically have their Bachelor's degree in Business Administration with a concentration in Supply Chain Management. Topics covered by this degree include organizational behavior, advanced business tactics, inventory management and production planning.
Purchasing Agent Salary
According to the National Bureau of Labor Statistics, the national median salary is $60,700. Those in the top 10 percent make over $101,320, while those in the bottom 10 percent make below $35,430.
Create your own professional resume in just minutes.
Try our resume builder today
Build Your Resume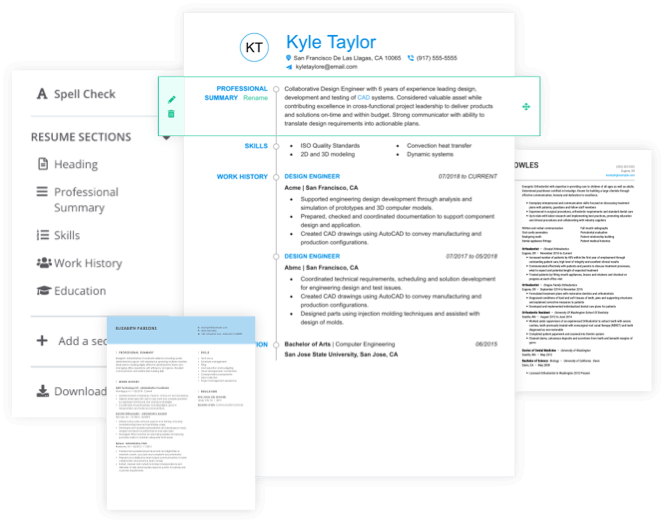 Purchasing Agent Resources
Are you looking to learn more about life as a purchasing agent or to prepare for a career as a purchasing agent? If so, check out the resource list below.
Purchasing Agent Resume Help
Explore these related job titles from our database of hundreds of thousands of expert-approved resume samples: