Featured in:
A Planner facilitates the timely planning of deliveries within a supply chain. They optimize inventory planning to meet service, cost and timeliness objectives.
The Planner oversees a variety of different employees and departments within the supply chain to ensure that the overall process runs smoothly. They may work in shipping, manufacturing, or supply chain management companies, or they may work on a consulting basis analyzing and coordinating a company's supply chain. Because the positions are concentrated in manufacturing and government, two declining industries, job growth is expected to see some decline according to the Bureau of Labor Statistics.
Our team of certified resume writers have created a library of resume examples to show you how to craft a strong resume. Study them to learn to write your own.
Impress your future boss! According to a 2020 survey, most hiring managers read cover letters for candidates they're considering interviewing before making their final decision. Make a cover letter that seals the deal with our professionally designed cover letter templates.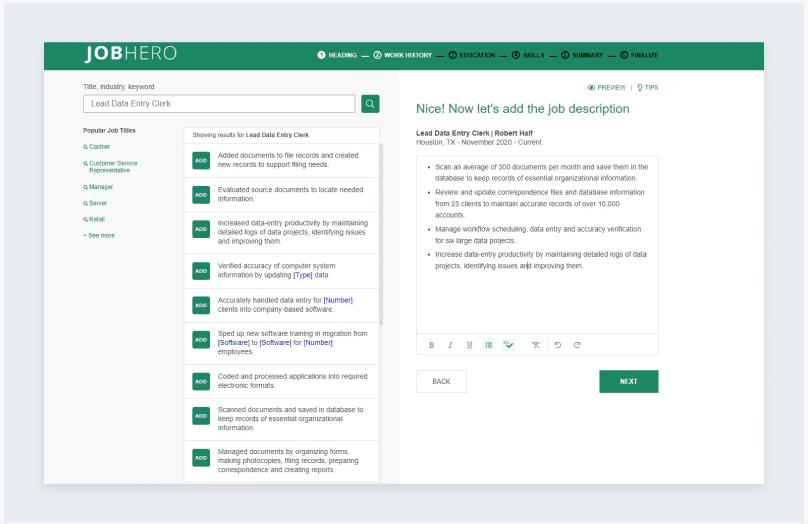 BUILD MY RESUME
Planner Duties and Responsibilities
In order to successfully plan shipments, a Planner performs many different tasks. We analyzed job listings for Planners in order to identify these core duties and responsibilities.
Manage Inventory
The Planner maintains company inventory, minimizing both overstock and out of stock occurrences. In order to do this, they analyze the supply and demand of their company's product and forecast. They also monitor inventory supply and design and implement tools for inventory management.
Monitor Orders
Planners monitor all inventory orders, using the documented data on orders to analyze supply and demand and make inventory projections. They also take note of order errors and problems in order to develop resolutions.
Assist with Customer Service
The Planner looks into customer issues and order problems in order to develop solutions for them. They respond to customer feedback and complaints by developing new systems and methods that prevent these occurrences. They work with customer service in order to notify customers of backorders and other issues.
Identify Inefficiencies
In order to develop a more effective supply chain, the Planner helps identify inefficiencies in the filling and shipping of company orders. This often involves inefficiencies in inventory management, as that is their key area of focus.
Planner Skills
Planners are highly organized and detail-oriented individuals who know how to manage overlapping projects, keep track of deadlines, and efficiently use their time. They are strong analytical thinkers with problem-solving skills and mathematical abilities, but they are also great communicators who are persuasive and good at presenting information.
Core skills
: Based on job listings we looked at, employers want Planners with these core skills. If you want to work as a Planner, focus on the following. Go getter enthusiastic ambitious
Obtaining a Bachelor's degree in Business, Supply Chain, or related field
Showing proficiency in MS Office
Demonstrating knowledge of supply chain management
Possessing excellent arithmetical abilities
Having experience with data analysis
Being proficient in planning software
Advanced skills
: While most employers did not require the following skills, multiple job listings included them as preferred. Add these to your Planner toolbox and broaden your career options.
Experience using SAP
Project management experience
Industry-specific experience
MBA degree
Create your own professional resume in just minutes.
Try our resume builder today
Build Your Resume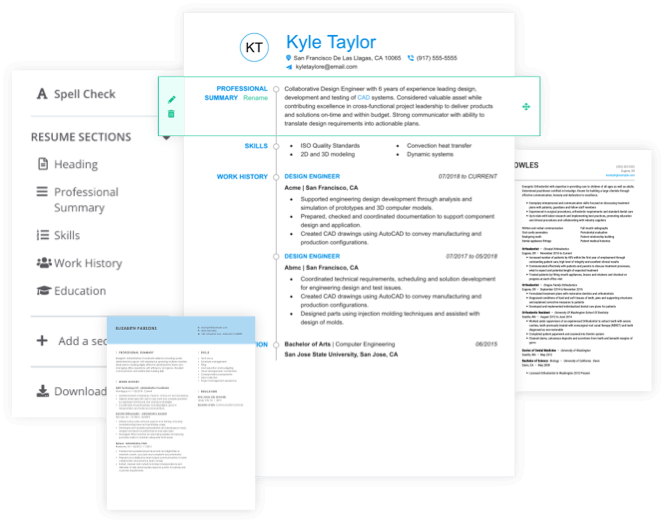 Planner Resources
We searched the Web to find the best industry resources to help you continue exploring a career as a Planner. From thought leaders to industry groups, this list is packed with opportunities to learn, connect and engage.
On the Web
A large blog from a supply chain company
A leading supply chain management blog
A blog on the sourcing and manufacturing process
Industry Groups
A leading professional organization for supply chain professionals
The biggest association for operations and supply chain professionals
An institute for supply management professionals
Planner Books
A book on streamlining sourcing and supply chains
A comprehensive supply chain management resource
A highrated textbook on operations and supply chain
Planner Resume Help
Explore these related job titles from our database of hundreds of thousands of expert-approved resume samples: