Featured in:
Music Producers develop the broadcasting content of radio or television music shows. They coordinate with the DJs, other on-air talents and the engineering team to come up with show concepts, book guest musicians and interviews and line-up music, present the show and get audience feedback.
The Bureau of Labor Statistics predicts strong job growth for all Producers and Directors, including Music Producers. The number of jobs in this field are expected to grow by 9 percent through 2024.
Studying resume examples is a great way to get inspiration for your own. Study our library of example today!
Want to boost your resume? Your Jobhero subscription comes with a complimentary cover letter builder. Once you choose a cover letter template, the builder will suggest job-specific skills and prewritten entries, allowing you to save multiple letters for various applications fast.
Music Producer Duties and Responsibilities
To accomplish their primary goal of developing the content and guiding the production of radio or television music shows, Music Producers perform many tasks. We analyzed several job listings to identify these core Music Producer duties and responsibilities.
Develop Content
The Music Producer is responsible for creating original content for each show. They contribute to the selection of on-air guests, formulate topics of discussion, and make decisions on the structure of shows. They do research on recording locations or music rights. They may also write creative scripts and other show materials for the on-air hosts.
Execute Production
Music Producers guide the editorial direction of the show as it is recorded. They help out with transporting gear and operating cameras and microphones. They regulate volume level and sound quality during performances, and guide the show along according to their creative vision.
Edit Post-Production
The Music Producer is involved in the post-production editing of the show, reviewing the drafts and making or requesting changes as necessary. They ensure that the show is ready for distribution by a deadline.
Review Ratings
The Music Producer uses audience feedback to influence the direction of the show. They review ratings, and dissect the results and competitive positioning to determine points of success and look for areas for improvement.
Music Producer Skills
Creative thinkers but also well-organized, successful Music Producers are excellent leaders and communicators. They thrive under pressure and enjoy working in an exciting field from behind the scenes. In addition to these general skills and personality traits, employers are seeking Music Producer candidates with the following skills.
Core skills
: Based on job listings we looked at, employers want Music Producers with these core skills. If you want to work as a Music Producer, focus on the following.
Ability to multi-task and manage multiple projects under tight deadlines
Effective oral and written communication skills
Possess knowledge of the music creation and acquisition business, including music copyright and licensing
Great attention to detail
Creative writing and storytelling ability
Strong research abilities and problem solving skills
Audio and image editing experience
Advanced skills
: While most employers did not require the following skills, multiple job listings included them as preferred. Add these to your Music Producer toolbox and broaden your career options.
Proficiency shooting video and recording audio
Experience producing live recordings & audience-driven events
Knowledge of the public media industry
Ability to work a flexible schedule
Create your own professional resume in just minutes.
Try our resume builder today
Build Your Resume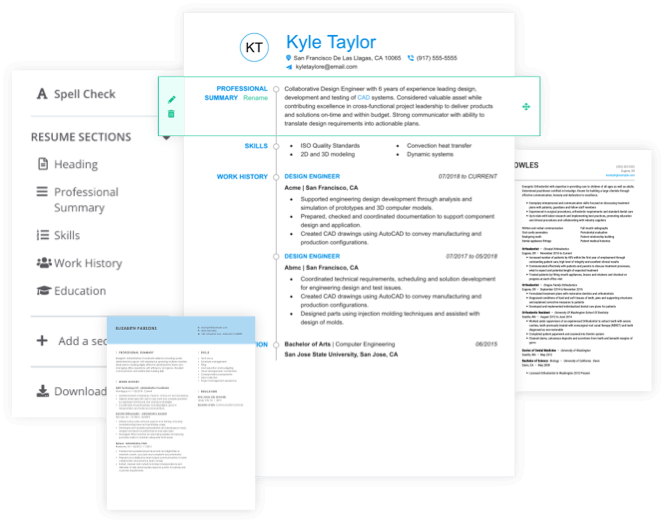 Music Producer Resources
We searched the Web to find the best industry resources to help you continue exploring a career as a Music Producer. From thought leaders to industry groups, this list is packed with opportunities to learn, connect and engage.
On the Web
This blog from an award winning radio producer provides lots of insights into a career in radio.
A platform to showcase your own work or sign up for workshops to improve your skills.
A nonprofit service that allows you to showcase what you have produced and wee what other Music Producers are creating.
Industry Groups
Find educational resources, guidelines, and ways to connect with other Music Producers.
An alliance of independent producers and other radio professionals, plus job opportunities and a talent directory.
Music Producer Books
A handy guide by professional Music Producers on how to create an excellent radio show.
Valuable insights into creating broadcasting success as a Music Producer.
This box covers the practical skills needed to edit music for film, television and radio, important skills for a Music Producer to have.
Music Producer Resume Help
Explore these related job titles from our database of hundreds of thousands of expert-approved resume samples: