Featured in:
Music Directors, also known as conductors, lead musical groups such as orchestras and choirs. They select music to perform, arrange performances and work with musicians to ensure that they perform well. They lead rehearsals and performances. They are often also responsible for many of the administrative details of leading the musical group. Music Directors work with a variety of different types of musical groups, including school bands, church choirs, youth orchestras, and performance companies, or may even work for a television or radio show.
Job growth for Music Directors is slower than the national average, as there is tough competition for a relatively small number of jobs. The Bureau of Labor Statistics projects a growth of 3 percent in jobs for Music Directors and Composers by 2024.
Need cover letter guidance? Add a cover letter to your resume using our cover letter formats how-to guide and add value to your resume.
Want to boost your resume? Your Jobhero subscription comes with a complimentary cover letter builder. Once you choose a cover letter template, the builder will suggest job-specific skills and prewritten entries, allowing you to save multiple letters for various applications fast.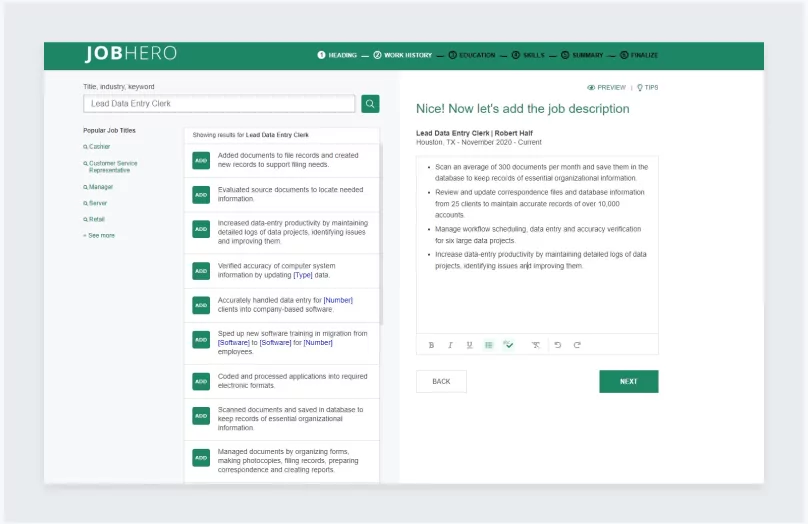 BUILD MY RESUME
Music Director Duties and Responsibilities
To accomplish their primary goal of leading a musical group, Music Directors perform many tasks. We analyzed several job listings to identify these core Music Director duties and responsibilities.
Plan Performance Schedule
The Music Director coordinates and schedules all performances for their musical group. In cooperation with the organization for which they work, they develop calendar and coordinate with the appropriate contacts to plan and schedule performances. In the case of a Music Director for a radio station or television show, they coordinate music interviews and set up live performances for the show.
Select Music
Music Directors select and plan the specific music that the group or show will perform. They collaborate with the church, school, or creative team leaders to choose the appropriate music, and establish the right sound for any given production or performance. They also work to fully utilize the talents and skills of all members of their group to best display their abilities. Music Directors that work for a school or education organization plan activities and assignments to meet the overall learning outcomes of the course. Music Director of radio stations choose the music to be played during the show.
Rehearse and Train
Music Directors work with their musical groups to improve their skills and prepare for performances. They may teach courses to students, conduct one on one practice, and lead group rehearsals.
Lead Performances
Music Directors conduct live and recorded performances. They may also accompany these performances with an instrument of their own. Music Directors are often the public face of a music group and get recognition for the group's accomplishments.
Music Director Skills
Well organized and a strong leader, a successful Music Director is creative, tenacious and dependable. They have excellent interpersonal skill and shine in front of a crowd. In addition to these general skills and personality traits, employers are seeking Music Director candidates with the following skills.
Core skills
: Based on job listings we looked at, employers want Music Directors with these core skills. If you want to work as a Music Director, focus on the following.
Experience programming and hosting music programs
Announcing experience, with clear annunciation
In-depth knowledge of music
Ability to use computers
Ability to effectively recruit, train and lead musicians
Advanced skills
: While most employers did not require the following skills, multiple job listings included them as preferred. Add these to your Music Director toolbox and broaden your career options.
Proficient in at least one performance area, such as keyboard, organ, choral or voice
Willingness to travel and availability of reliable transportation
Experience in vocational church worship leadership
Create your own professional resume in just minutes.
Try our resume builder today
Build Your Resume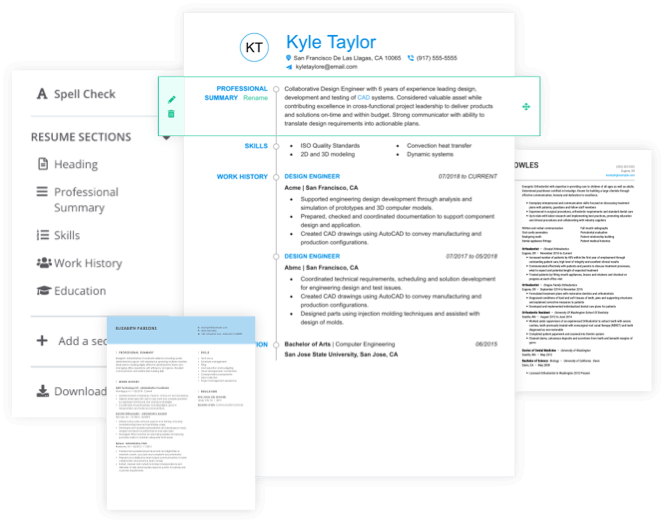 Music Director Resources
We searched the Web to find the best industry resources to help you continue exploring a career as a Music Director. From thought leaders to industry groups, this list is packed with opportunities to learn, connect and engage.
On the Web
Conductor and Broadcaster Paul Robinson gives insight into the world of Classical Music directing.
Links to many useful resources for church Music Directors.
Industry Groups
Provides scholarly articles, news updates, mentoring programs and job listings for musical conductors.
Offers resources and networking opportunities for Music Directors of university orchestras.
Music Director Books
Provides insight into the practicalities and philosophies of directing music.
A helpful guide with useful solutions to many of the problems that Music Directors face.
A howto guide for those interested in beginning a career as a Band Director.
Music Director Resume Help
Explore these related job titles from our database of hundreds of thousands of expert-approved resume samples: