Featured in:
A Medical Practice Manager, also called a Medical Office Manager or Healthcare Office Manager, generally oversees the day-to-day operations of a private or group physicians' practice. They manage office staff, order supplies, ensure adherence to laws and regulations, maintain financial records, create office policies and handle public relations. It could also fall to the Medical Practice Manager to address patient complaints and concerns and coordinate patient referrals.
The U.S. Bureau of Labor Statistics reports that employment growth for medical and health services managers, which includes Medical Practice Managers, is expected to be 17 percent over the 2014-2024 time period. An expected increase in group physician practices and the complexity of operating these types of practices will play a large part in this projected growth.
Need cover letter guidance? Add a cover letter to your resume using our cover letter formats how-to guide and add value to your resume.
Want to boost your resume? Your Jobhero subscription comes with a complimentary cover letter builder. Once you choose a cover letter template, the builder will suggest job-specific skills and prewritten entries, allowing you to save multiple letters for various applications fast.
Medical Practice Manager Duties and Responsibilities
A Medical Practice Manager must oversee various tasks to ensure that a medical office is running smoothly and successfully. We have reviewed several job listings and found the following among the core Medical Practice Manager duties and responsibilities.
Oversee Medical Office Staff
One of the main responsibilities of a Medical Practice Manager is to manage office personnel. This would include hiring and training new clerical staff, setting up employee schedules, conducting employee performance evaluations and resolving employee conflicts. Medical Practice Managers could arrange for weekly meetings with office staff.
Manage Office Finances
A Medical Practice Manager is also responsible for creating and maintaining an office budget. This includes managing payroll, keeping inventory of office and clinical supplies and recording patient and vendor payments. Medical Practice Managers might negotiate with office and medical supply vendors to help manage the cost of these supplies.
Maintain Legal Adherence
Medical Practice Managers will regularly review office policies and procedures to ensure that the practice is compliant with federal and state laws and regulations. They will ensure that patient privacy is being maintained according to HIPAA laws and that the office meets OSHA, ADA and other standards. They could also make sure that all physician licenses are up-to-date.
Medical Practice Manager Skills
The successful Medical Practice Manager will display strong organizational, team building, decision making and problem solving skills. Strong written and verbal communication skills are also essential. They should be both detail- and customer service-oriented and be a team player, though also possess the ability to work independently as needed. Medical Practice Managers should be proficient in using office equipment and basic computer programs. In addition to these general skills, a Medical Practice Manager could be expected by potential employers to possess the following skills.
Core skills
: Based on job listings we looked at, employers want Medical Practice Managers with these core skills. If you want to work as a Medical Practice Manager, focus on the following.
Coordinating medical front office operations
Monitoring patient scheduling, referrals and satisfaction
Knowing medical insurance, health records, coding and billing systems
Understanding laws and standards of HIPAA, ADA, OSHA and other regulations
Applying basic bookkeeping skills
Advanced skills
: While most employers did not require the following skills, multiple job listings included them as preferred. Add these to your Medical Practice Manager toolbox and broaden your career options.
Understand medical software applications
Knowledge of medical terminology
Create your own professional resume in just minutes.
Try our resume builder today
Build Your Resume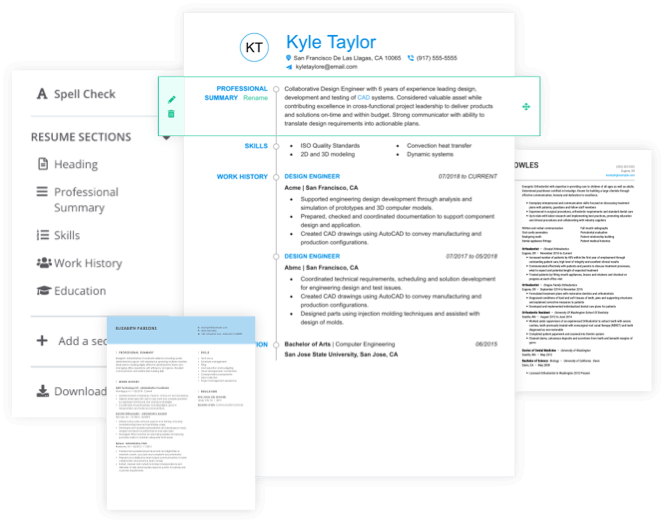 Medical Practice Manager Resources
It is often helpful to consult with various resources when you are contemplating a career as a Medical Practice Manager. Below, we have provided links to online and print resources about this career.
On the Web
An online publication featuring news, blogs and best practices tips relating to practice management. Also provides videos, webinars and forums.
A blog offering strategies and advice on medical billing and medical practice processes and procedures.
Blogs and articles about effective practice management techniques regarding claims, scheduling, billing and more. Features interviews with physicians and leaders in this field.
Industry Groups
PAHCOM provides professional support and development to Medical Practice Managers through conferences, online manuals, certification information and continuing education opportunities.
This organization offers its more than 33,000 members such benefits as online management tools, publications, professional advice, information on industry regulations and networking with others in the field.
Established in 1987, AAMM is a source of training seminars, selfstudy videos, organizational consulting and credentialing programs for Medical Practice Managers.
Books
A book covering every aspect of medical practice management, from human resource to financial management.
Written by one with 25 years experience in medical practice management, this book offers an insightful and practical look at strategies and tactics for running a modern physician office.
A complete guide to all aspects of medical practice management, from compliance and regulatory issues to malpractice and financial management.
Medical Practice Manager Resume Help
Explore these related job titles from our database of hundreds of thousands of expert-approved resume samples: