Featured in:
When a doctor or nurse draws blood, takes a biopsy or collects urine, these samples are typically sent to a lab for analysis. It is the job of a Medical Laboratory Technician, also known as a Clinical Laboratory Technician, to perform diagnostic tests on these samples. Once the tests are complete, Medical Laboratory Technicians will then record the data and discuss their findings with a physician. A Medical Laboratory Technician is well-schooled in operating and maintaining various types of lab equipment.
In some cases, Medical Laboratory Technicians will collect specimen samples, such as drawing blood. In addition to clinical labs, Medical Laboratory Technicians can be employed in hospitals, clinics, pharmaceutical labs and physicians' offices. The U.S. Bureau of Labor Statistics reports that the employment growth rate for this profession is 14 percent between 2014-2024. An aging population and the growing trend in genetic testing are believed to be major factors influencing this projection.
Need cover letter guidance? Add a cover letter to your resume using our cover letter formats how-to guide and add value to your resume.
Boost your resume with an extra click. Our cover letter templates match our resume templates' designs for a cohesive application. Use a template in our builder to help you quantify and expand upon the experience from your resume and impress employers.
Medical Laboratory Technician Duties and Responsibilities
To accomplish their primary goal of analyzing specimens, Medical Laboratory Technicians perform several tasks. We have reviewed several job listings and found the following among the core Medical Laboratory Technician duties and responsibilities.
Collect and Analyze Specimens
Under the supervision of medical laboratory managers, Medical Laboratory Technicians conduct analyses of tissue and body fluids for disease or abnormalities. They might test biopsies for pathological reasons or check body fluids for signs of disease or to check blood levels, such as cholesterol and white and red blood cell count. Medical Laboratory Technicians might run tests on blood specimens to determine blood type before transfusions. As in the case of phlebotomists, Medical Laboratory Technicians might also be responsible for obtaining fluids or tissue for testing.
Maintain Laboratory Equipment
It is typically up to a Medical Laboratory Technician to clean and set up lab areas and to check, calibrate and maintain various equipment, such as cell counters, microscopes, analyzers, incubators and centrifuge machines. Medical Laboratory Technicians also sterilize tools to be used in the lab.
Prepare Data Reports
Once all tests on specimens are complete, a Medical Laboratory Technician will assemble their findings into a report that will be submitted to a physician. They might consult with laboratory managers or with pathologists or other healthcare professionals about any abnormalities noted during their analysis.
Medical Laboratory Technician Skills
A Medical Laboratory Technician should display strong analytical and critical thinking skills and be detail-oriented multi-taskers with the ability to work independently. Strong verbal and written communication skills are also essential, as lab results are typically communicated to healthcare professionals. Medical Laboratory Technicians should have the physical capability to stand for long periods of time and to lift, bend and carry as required. In addition to these general skills, a Medical Laboratory Technician could be expected by potential employers to possess the following skills.
Core skills
: Based on job listings we looked at, employers want Medical Laboratory Technicians with these core skills. If you want to work as a Medical Laboratory Technician, focus on the following.
Understanding how to use and maintain lab equipment
Using correct methods for handling specimens
Applying manual and automated testing procedures
Reporting lab results verbally and via written documentation
Cleaning and sterilizing lab area and tools
Possessing certification/licensure in the field
Advanced skills
: While most employers did not require the following skills, multiple job listings included them as preferred. Add these to your Medical Laboratory Technician toolbox and broaden your career options.
Knowledgeable about proper hazardous material disposal methods
Ability to draw blood
Create your own professional resume in just minutes.
Try our resume builder today
Build Your Resume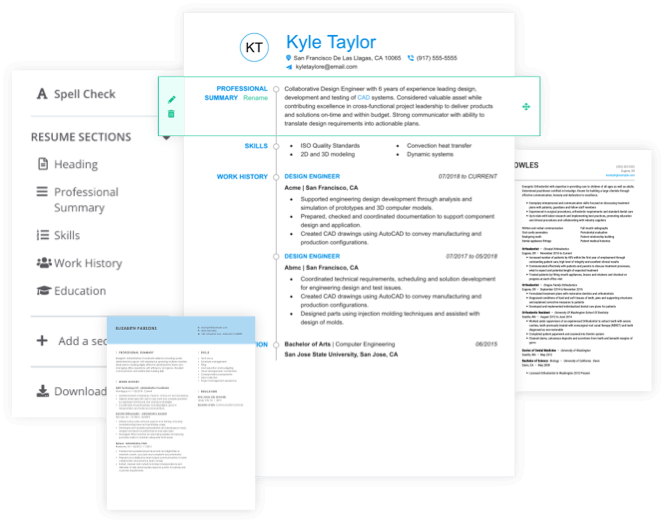 Medical Laboratory Technician Resources
It is beneficial to conduct additional research if you are considering a career as a Medical Laboratory Technician. Below, we have provided links to online and print resources about this career.
On the Web
Written by clinical directors, pathologists and Medical Laboratory Technicians and technologists, this blog focuses on relevant case studies and lab methods.
A monthly online publication covering clinical issues and practices, continuing education, lab management, current trends and more .
An online magazine providing peer-written articles, research information, new product reviews and lab process overviews.
Industry Groups
Begun in 1933, ASCLS offers Medical Laboratory Technicians continuing education and training opportunities through conferences, webinars, webcasts and publications.
An organization that has been providing certification for Medical Laboratory Technicians and related professionals since 1939. AMT also provides members with continuing education webinars, publications and meetings.
Devoted to medical laboratory professionals, AAB has information about regulations, laboratory methods and more. The organization supports Medical Laboratory Technicians and others in this field with seminars, conferences, continuing education programs, publications and networking opportunities.
Books
A review of lab procedures and practices in all areas of laboratory science, such as hematology and urinalysis, as well as lab management methods and federal regulations.
A practical guide to safely handling body fluid specimens for analysis.
An extensive book covering clinical laboratory theories and procedures, analysis methods, safety guidelines and lab instruments.