Featured in:
Lab assistants aid the laboratory director with conducting tests, processing specimens, and performing a variety of administrative tasks depending on the nature of the lab. This job involves cleaning and sanitizing equipment, setting up experiments, and recording data for report writing and analysis. Working as a lab assistant can be a physically demanding job, with long hours spent standing. Laboratories typically operate during regular business hours, but there may be a need for overtime depending on the project. This job is well suited to people who are analytical, have a passion for science and carrying out tests, and can work autonomously on tasks without the need for constant supervision.
Studying resume samples and examples are a great way to get inspiration for your own. Study our library of examples today!
Want to boost your resume? Your Jobhero subscription comes with a complimentary cover letter builder. Once you choose a cover letter template, the builder will suggest job-specific skills and prewritten entries, allowing you to save multiple letters for various applications fast.
Lab Assistant Duties and Responsibilities
The organization a lab assistant works for will determine their exact roles and responsibilities. Based on job listings we analyzed, a lab assistant's duties typically involve:
Conduct Experiments
Lab assistants work with laboratory directors and technicians to carry out experiments and tests, keeping note of any unexpected changes and developments.
Analyze Results
Lab assistants monitor test results and analyze them to observe any trends, findings, or anomalies. They often prepare slides for review or compile reports that outline the experiment's outcome for senior staff or clients.
Clean Equipment
Maintaining a clean and tidy laboratory is key to being a successful lab assistant, so a primary task is ensuring that all equipment is thoroughly cleaned and sterilized so as not to impact any future tests or experiments.
Update Records and Paperwork
As tests are carried out, lab assistants fill out all necessary paperwork and make sure records are kept up to date so that other team members have a clear understanding of when the project and individual tasks were completed.
Keep Lab Supplies Stocked
Lab assistants ensure that the lab is well stocked at all times and reorder any supplies that are running low in a timely manner.
Lab Assistant Skills and Qualifications
Lab assistants work effectively as part of a team, have great attention to detail in each task they carry out, and are skilled with computers and technology. Typically, employers require an associate's degree in a biology-based subject as well as the following abilities:
Analytical skills - lab assistants must take an analytical approach to tasks in order to spot anomalies and trends in data
Communication skills - lab assistants work closely with colleagues to carry out tests and follow procedures, so they need great communication skills
Dexterity - lab assistants work with precision tools and carry out a lot of tests with their hands, so they need to be dextrous and capable of using these tools efficiently
Computer knowledge - handling computerized lab equipment and creating reports require basic computer knowledge and the ability to pick up new software and programs quickly
Attention to detail - lab assistants follow instructions and procedures accurately in order to carry out tests, so attention to detail is incredibly important
Lab Assistant Education and Training
The minimum requirement to become a lab assistant is an associate's degree or a postsecondary certificate in biotechnology or biological science. Some states may also require applicants to be licensed; for the specific requirements, it's important to contact the state department of health or visit the American Society for Clinical Laboratory Science to clarify if additional licensing or certification is required. High school students interested in pursuing a career as a lab assistant should take classes in biology, chemistry, and math.
Lab Assistant Salary and Outlook
The median annual salary for lab assistants is over $33,000, according to PayScale. Lab assistants in the 10th percentile earn around $24,000 annually, while the highest paid earn close to $51,000 a year. Some companies offer packages that can reach up to $4,000 from bonus structures and profit-sharing opportunities based on individual or group performances.
Over 70 percent of employers offer medical insurance as part of their benefits package, with over 60 percent also offering dental coverage. The Bureau of Labor Statistics predicts a 12 percent growth rate for this sector through 2026.
Create your own professional resume in just minutes.
Try our resume builder today
Build Your Resume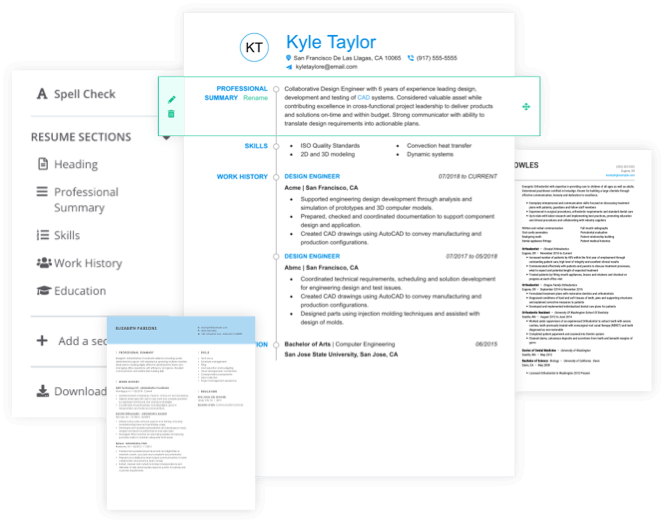 Helpful Resources
We've collected some of the best resources to help you learn more about a career as a lab assistant:
Lab Assistant Resume Help
Explore these related job titles from our database of hundreds of thousands of expert-approved resume samples: