Featured in:
Mechanical site engineers, also known as field engineers, are responsible for making sure all machinery on a given project is constructed and installed correctly. Usually, these projects are commercial construction projects and involve HVAC systems. Mechanical site engineers can also find employment in the medical and manufacturing industries, as both of these industries require a lot of machinery. Mechanical site engineers spend a majority of their shift on the site of their current project. They are the engineers responsible for bringing the plans outlined in blueprints to life. This role is a full-time position that usually includes weekends off.
Mechanical site engineers delegate tasks to laborers, plumbers, masons, and lower-level engineering technicians. Since some projects are completed outdoors, mechanical site engineers have to prepare for the elements.
Need cover letter guidance? Add a cover letter to your resume using our cover letter formats how-to guide and add value to your resume.
Improve your application with a personal message! Your resume may summarize your qualifications, but a cover letter can help you express your professional accomplishments and working style. Pair these cover letter templates with our builder subscription to unlock AI-powered text templates and professional designs that will help you submit a complete application.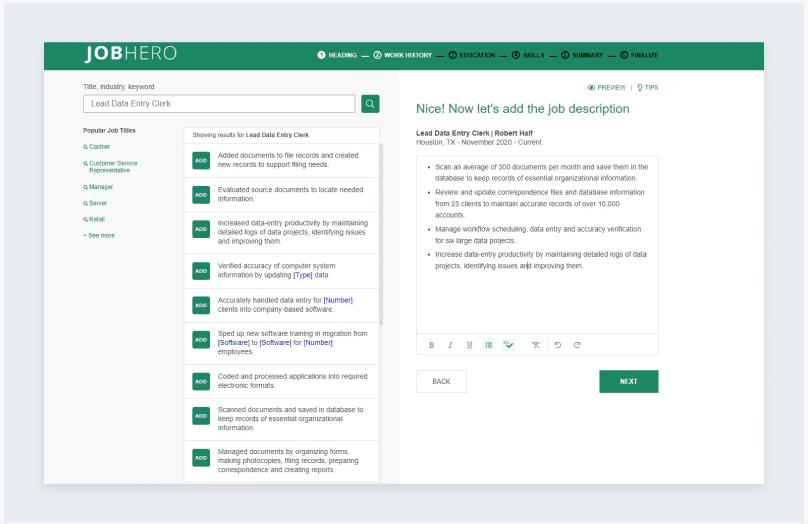 BUILD MY RESUME
Mechanical Site Engineer Duties and Responsibilities
A mechanical site engineers duties and responsibilities vary slightly depending on the industry. We analyzed mechanical site engineer job descriptions to come up with the following list of core duties and responsibilities:
Analyze and Interpret Project Blueprints
Mechanical site engineers don't have to create blueprints often, but they do have to interpret blueprints created by CAD software on a daily basis. They can conceptualize which tasks need to be done in which order to make the blueprint a reality.
Facilitate Construction and Installation of Machine Components
While they don't do much of the actual building themselves, mechanical site engineers are heavily involved in the construction and installation of machine components. This can mean creating machinery from scratch or installing a component as part of a repair.
Test Machine Components for Functionality
Depending on one's industry, there are specific tests for each kind of machinery. It is the responsibility of the mechanical site engineer to run these tests before signing off on completion. If something doesn't perform as expected, he or she is responsible for diagnosing and fixing the problem.
Delegate Tasks to Various Project Employees
Mechanical site engineers are part project manager; they delegate tasks to laborers and technicians, providing guidance as these workers complete their tasks.
Ensure Project is Completed on Time and Budget
Project stakeholders hate when a project costs more time or money than was originally estimated. It is up to the mechanical site engineer to make sure all the mechanical aspects of the project are completed as efficiently as possible.
Mechanical Site Engineer Skills
Mechanical site engineers have a passion for solving problems and understanding the mechanics that make machines work. The following are the most common skills needed to succeed as a mechanical site engineer:
Project management - planning out the size, scope, and resources necessary to complete a project
Manual dexterity - using hand tools and conducting tests on machinery
Problem-solving skills - diagnosing and addressing the causes of malfunctions
Prioritization skills - looking at a big-picture plan and breaking down the order of operations necessary to make the plan happen
Delegation skills - delegating tasks to laborers and technicians, providing guidance as these workers complete their tasks
Communication skills - communicating with fellow engineers, technicians, and project stakeholders
Mechanical Site Engineer Education and Training
Mechanical site engineers need to have a bachelor's degree in mechanical engineering to find a job. Coursework includes mathematics, project management, and the principles of engineering. They also have to earn their professional engineer license, which requires a 4-year degree from an institution accredited by the ABET, as well as work experience under a licensed engineer.
Mechanical Site Engineer Salary and Outlook
According to the national bureau of labor statistics, demand for mechanical engineers is set to rise 9 percent through 2026. The national median salary is $84,190. Those in the bottom 10 percent make below $54,420, while those in the top 10 percent make above $131,350.
Create your own professional resume in just minutes.
Try our resume builder today
Build Your Resume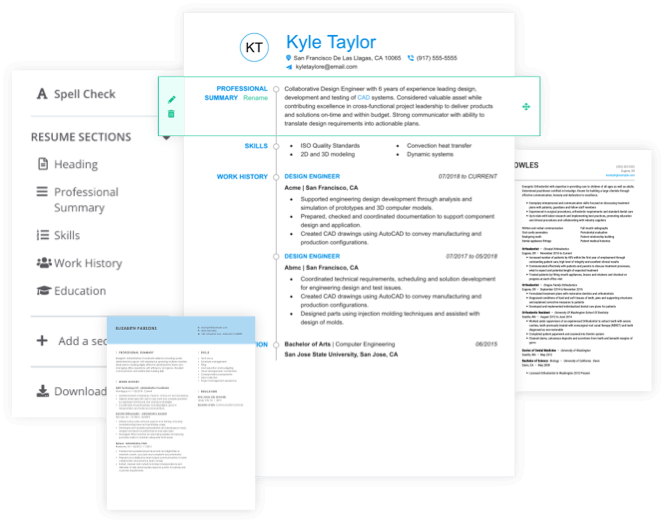 Mechanical Site Engineer Resources
Mechanical Site Engineer Resume Help
Explore these related job titles from our database of hundreds of thousands of expert-approved resume samples: