Featured in:
An Email Marketing Manager utilizes email communication tools to market a company and increase brand awareness. They are experts in the usage of email communications and develop marketing strategies and distribution techniques in order to execute campaigns that successfully engage consumers and ultimately drive profit.
Email Marketing Managers work very closely with other members of a company's marketing communications and IT teams in order to implement their ideas. In this management role, they often oversee other marketing employees who help to develop various aspects of the email marketing campaigns. Jobs for marketing managers in general, according to the Bureau of Labor Statistics, are expected to grow roughly 9 percent through 2014, which is slightly above average.
Need cover letter guidance? Add a cover letter to your resume using our cover letter formats how-to guide and add value to your resume.
One extra step to impress a manager: A growing number of hiring professionals read cover letters to determine whether they'll interview a candidate or not. Use our cover letter templates to craft a complete application that lands you the interview.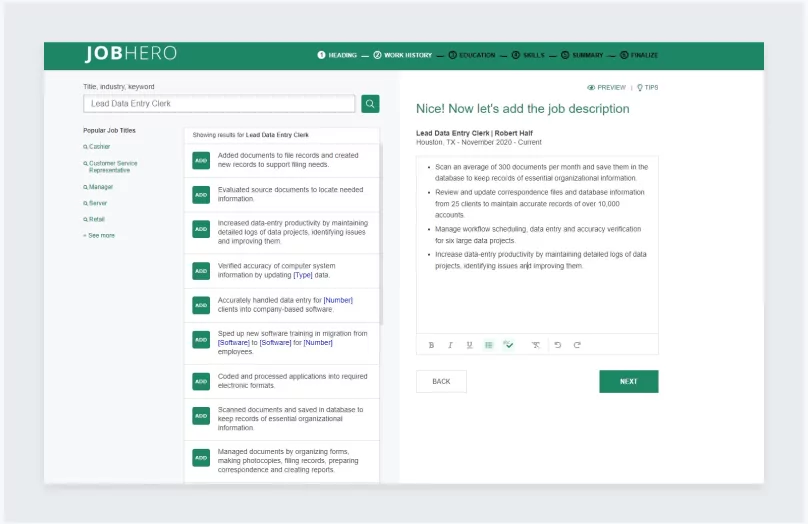 BUILD MY RESUME
Email Marketing Manager Duties and Responsibilities
In order to execute email marketing campaigns, an Email Marketing Manager performs many different tasks. We analyzed job listings for Email Marketing Managers in order to identify these core duties and responsibilities.
Develop Contact Strategies
The Email Marketing Manager must strategically contact consumers, reaching out to specific subsets based on company's targeted audience and identifying email best practices and email calendars based on effective campaign timing. They design contact methods that not only target the appropriate consumers but also develop audience bases that are optimized for retention.
Create Campaigns
The Email Marketing Manager implements email marketing campaigns, overseeing all aspects of the campaigns from design to writing to marketing to technical development. Email Marketing Managers also ensure that all campaigns are aligned with the company's overall strategy, branding, and marketing and sales goals. They ensure that the campaigns are accessible and functional on both desktop and mobile devices.
Manage Campaigns
Throughout the course of an email marketing campaign, the Email Marketing Manager will manage email lists for the campaigns and create an ongoing schedule of content. They identify and address any technical issues with the campaign in conjunction with the IT department. Throughout the campaign they monitor performance and make adjustments accordingly.
Generate and Analyze Data
After each email marketing campaign, the Email Marketing Manager will generate and analyze data from the campaign in order to identify strengths and weaknesses. The Email Marketing Manager will use their assessment in order to better optimize future email marketing campaigns.
Email Marketing Manager Skills
Email Marketing Managers are self-starters with positive attitudes and high levels of motivation. Goal-oriented individuals and adept problem solvers, they work hard to ensure that they exceed objectives and constantly improve their methods. They work well under pressure and can juggle multiple tasks and meet deadlines consistently.
Core skills
: Based on job listings we looked at, employers want Email Marketing Managers with these core skills. If you want to work as an Email Marketing Manager, focus on the following.
Developing email marketing experience
Proving an ability to launch successful campaigns
Obtaining experience with email analytics
Showing an understanding of CRM systems
Possessing experience reporting and analyzing data
Demonstrating expert level knowledge of basic computer systems
Advanced skills
: While most employers did not require the following skills, multiple job listings included them as preferred. Add these to your Email Marketing Manager toolbox and broaden your career options.
Experience in A/B testing
Bachelor's degree in marketing, computer science or related field
Advanced proficiency in SalesForce
Knowledge of HTML/CSS
Create your own professional resume in just minutes.
Try our resume builder today
Build Your Resume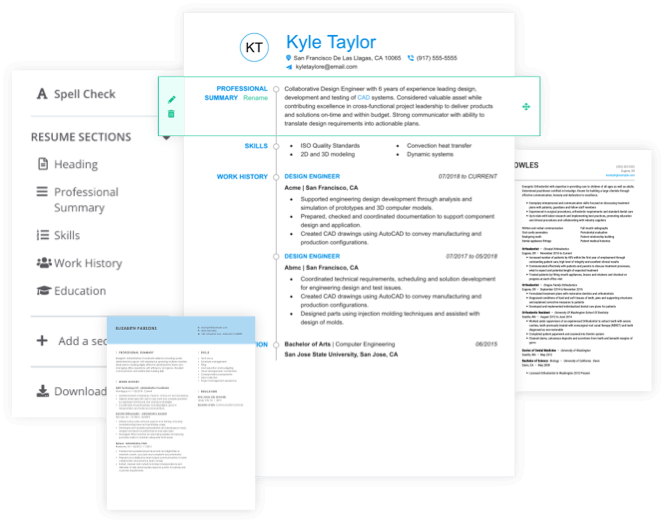 Email Marketing Manager Resources
We searched the Web to find the best industry resources to help you continue exploring a career as an Email Marketing Manager. From thought leaders to industry groups, this list is packed with opportunities to learn, connect and engage.
On the Web
A blog on social media marketing
A blog all about digital marketing
A comprehensive blog on email marketing
Industry Groups
Organization for Business-to-Business marketers
American Marketing Association
Largest organization for marketing professionals
Society for marketing opportunities
Email Marketing Manager Books
A howto guide on making email marketing effective
A guide on how to generate sales using email
A stepbystep guide on email marketing best practices
Email Marketing Manager Resume Help
Explore these related job titles from our database of hundreds of thousands of expert-approved resume samples: