Featured in:
Digital marketing analysts develop and maintain search marketing campaigns through pay-per-click and other online advertising tools. People in this profession primarily work in office environments. Digital marketing analysts find full-time employment with companies that advertise online regularly, but these professionals may also work for themselves as independent contractors. There is little to no travel required for this job, as digital marketing analysts do most of their work through the internet.
Need cover letter guidance? Add a cover letter to your resume using our cover letter formats how-to guide and add value to your resume.
Want to boost your resume? Your Jobhero subscription comes with a complimentary cover letter builder. Once you choose a cover letter template, the builder will suggest job-specific skills and prewritten entries, allowing you to save multiple letters for various applications fast.
Digital Marketing Analyst Duties and Responsibilities
Whether employed by a specific company or working on a for-hire basis, digital marketing analysts consistently perform basic daily responsibilities that do not vary from industry to industry or business to business. Those duties include:
Creating Digital Marketing Campaigns
Digital marketing analysts design digital marketing campaigns to effectively promote companies, products, ideas, or brands based on the desires of the client paying for the advertising.
Analyze Marketing Data
Digital marketing analysts determine the effectiveness of marketing campaigns by analyzing page clicks, keyword hits, search engine traffic, and other data.
Advise Marketing Teams
Digital marketing analysts keep marketing and sales teams up-to-date on current campaigns, informing them on which aspects of campaigns are the most effective and which are not, and advising them on how to tweak campaigns to get maximum attention and create more revenue.
Cultivate and Maintain Client Relationships
Digital marketing analysts provide clients with frequent updates on the status of their advertising campaigns, advise them on the success of campaigns compared to marketing costs, and make suggestions to increase marketing effectiveness when necessary.
Write Marketing Reports
Digital marketing analysts create detailed reports showing the amount of traffic online campaigns are creating, how much campaigns cost, and outlining the timetables and schedules for online marketing campaigns.
Manage Pay-per-Click Accounts
Digital marketing analysts look at the budget data for pay-per-click accounts on a daily basis to manage campaign costs and provide expense information to clients.
Digital Marketing Analyst Skills and Qualifications
Digital marketing analysts manage marketing budgets, analyze data, and crunch the numbers of online campaigns to create cost-effective ads for their clients. Companies and individuals who hire digital marketing analysts seek professionals who have the following essential skills that allow them to perform this job successfully:
SEO - digital marketing analysts must have a strong understanding of search engine optimization (SEO) and search engine marketing (SEM) in order to create attention-getting online campaigns
Social media marketing - social media is a strong marketing tool, and digital marketing analysts need to know how to use their social media skills to promote products and brands online
Mathematics - digital marketing analysts look at numbers daily to analyze the cost of campaigns compared to how many people are responding to those campaigns, which requires strong mathematic and finance skills
Communication skills - not only do digital marketing analysts speak with clients and deliver regular reports, they must also know how to write attention-grabbing ads, which requires excellent verbal and written communication skills
Time management - marketing campaigns are restricted to specific schedules, requiring digital marketing analysts to have good time management skills
Tools of the Trade
Digital marketing analysts conduct their work on the computer using these online tools and software programs:
Online marketing tools (Google AdWords, Bing Ads, Google Analytics, Sitecore)
Microsoft programs (Word, Excel)
Social media platforms (Twitter, Facebook, Instagram)
Digital Marketing Analyst Education and Training
Digital marketing analysts need a bachelor's degree in advertising, marketing, e-commerce, business, or a related field of study in order to find a wide range of employment opportunities in this career. Some employers will accept experience with online marketing and pay-per-click campaigns instead of specialized education, but candidates who can display both experience and a degree have the highest chance of finding employment.
Digital marketing analysts do not receive on-the-job training and usually begin working on marketing campaigns immediately after being hired.
Digital Marketing Analyst Salary and Outlook
According to the Bureau of Labor Statistics (BLS), market research analysts (who are comparable to digital marketing analysts) earn a median yearly salary of $62,560. PayScale data shows that digital marketing analysts earn $50,823 as a yearly median salary. Through 2026, the BLS expects jobs in this field to increase by 23 percent, which is must faster than the average national job growth.
Digital marketing analysts who find full-time employment with a single company receive a complete benefits package that includes 401(k) and life insurance options as well as health, dental, and vision benefits. Full-time digital marketing analysts also receive paid vacation leave and sick days, as well as paid holidays. Digital marketing analysts working as independent contractors receive no benefits because they are essentially self-employed and must find their own clients in order to earn revenue.
Create your own professional resume in just minutes.
Try our resume builder today
Build Your Resume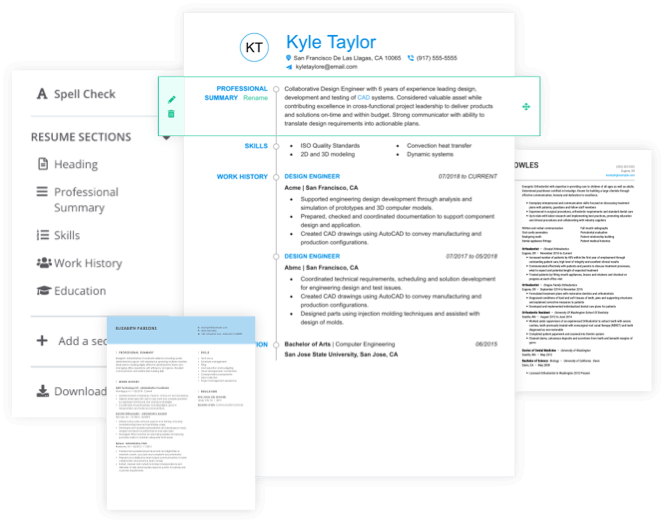 Helpful Resources
Use these helpful resources to find tips, tricks, and strategies for becoming a successful digital marketing analyst:
DMA provides marketing statistics, courses, certification information, and corporate marketing training for digital marketing analysts and other data and marketing professionals. Organization members can also find online community tools and career opportunities on the DMA website
use this book to learn how to create an effective marketing framework that leads to successful marketing campaigns in the digital age
American Marketing Association
discover tools for marketing strategy, research, metrics, branding, and other aspects of advertising at AMA. This website also provides a career center, an events calendar, and numerous resources for advertising professionals of all types
this book delves into the details of online marketing and developing an effective advertising strategy using social media and other digital tools
Digital Marketing Analyst Resume Help
Explore these related job titles from our database of hundreds of thousands of expert-approved resume samples: