Featured in:
Whether working at a sprawling business complex or at a smaller facility, a Maintenance Supervisor's job remains the same: to oversee the upkeep of buildings. This requires the Maintenance Supervisor to manage a team of maintenance workers, perform regular inspections of facilities and grounds, maintain cleaning equipment and tools and assign staff to various projects.
According to the Bureau of Labor Statistics, First-Line Supervisors of Mechanics, Installers, and Repairers, a category that includes Maintenance Supervisors, can expect a job growth of 5 percent through 2024. This will add an estimated 24,300 positions to this sector during this period.
Need cover letter guidance? Add a cover letter to your resume using our cover letter formats how-to guide and add value to your resume.
Impress your future boss! According to a 2020 survey, most hiring managers read cover letters for candidates they're considering interviewing before making their final decision. Make a cover letter that seals the deal with our professionally designed cover letter templates.
Maintenance Supervisor Duties and Responsibilities
Maintenance Supervisors can expect their duties and responsibilities to vary depending on the size and needs of the organization for which they work, but there are some key tasks that can be applied to nearly all Maintenance Supervisor positions. We analyzed several job postings to identify these core Maintenance Supervisor duties and responsibilities.
Supervise Staff
As indicated by their title, Maintenance Supervisors are responsible for overseeing and managing maintenance personnel. This may be a handful of employees at a single facility or dozens spread across multiple locations, depending on the size of the organization. Maintenance Supervisors may be responsible for scheduling staff, assigning duties to staff, overseeing their work, conducting performance evaluations, hiring and training and providing employee development opportunities. A large portion of the Maintenance Supervisor's day will revolve around managing issues.
Coordinate Daily Cleaning and Maintenance
In addition to supervising staff, another main duty of a Maintenance Supervisor is providing regular upkeep of a property. Maintenance Supervisors are not likely to perform the custodial duties themselves, although in smaller companies they may take on this role. Instead they are responsible for planning what daily chores are needed and delegating them to staff. They should also be performing regular walk-throughs and checks to ensure the quality of the building is being upheld.
Oversee Repairs
When issues arise, such as leaky pipes or broken windows, the Maintenance Supervisor will be responsible for having these problems fixed. Some may perform the work themselves, some may direct staff to work on it and some may hire the appropriate contractor for the job.
Maintain Inventory and Equipment
Maintenance Supervisors are also in charge of the maintenance inventory and equipment. This means they keep on hand the appropriate cleaning materials, safety gear, and tools for their staff. They will reorder when necessary and ensure all equipment is in good working order and stored properly.
Maintenance Supervisor Skills
Maintenance Supervisors must be reliable and physically able to perform their duties. They should have strong leadership skills and be organized. Maintenance Supervisors should also possess excellent communication skills. In addition to these traits, employers look for applicants with the following skills.
Core skills
: Based on job listings we looked at, employers want Maintenance Supervisors with these core skills. If you want to work as a Maintenance Supervisor, focus on the following.
At least basic knowledge of building trades, such as plumbing, electric, flooring, roofing and carpentry
Knowledge of cleaning procedures and practices
Experience scheduling, supervising and evaluating staff
Basic computer skills
Advanced skills
: While most employers did not require the following skills, multiple job listings included them as preferred. Add these to your skillset and broaden your career options.
Knowledgeable of OSHA Safety Regulations
Certifications such as, HVAC and CPO
Create your own professional resume in just minutes.
Try our resume builder today
Build Your Resume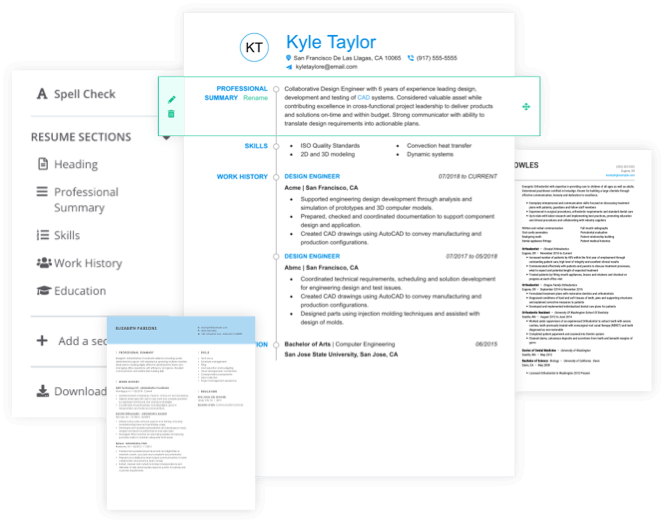 Maintenance Supervisor Resources
There are more helpful resources available on the Web for those interested in becoming a Maintenance Supervisor. We scoured the Internet and found these links full of learning opportunities.
On the Web
This online magazine is provided by FacilityManagement.com and offers insightful articles on best practices, clever tips, and resources for those responsible for building and maintaining schools and hospitals.
The Industrial Maintenance & Plant Operation magazine is over 75 years old and offers wonderful articles about the history of the industry, latest developments in the fields, and tips and best practices. The entire site is worth reviewing, but especially the maintenance section.
This industry magazine was founded in 1963 and boasts a circulation of over 33,000.
Maintenance Supervisor Books
A comprehensive training manual for the maintenance professionals. The author provides a wealth of information covering all aspects of maintenance management.
An indepth guidebook designed to help Maintenance Managers and Supervisors effectively plan and execute regular maintenance procedures.
Industry Groups
The UHA focuses on providing handymen and maintenance workers with a place to network, employee development opportunities, and even legal advice. This growing association also offers certification for handymen as well as recommendations to customers for reliable handymen.
Maintenance Supervisor Resume Help
Explore these related job titles from our database of hundreds of thousands of expert-approved resume samples: