Featured in:
Logistics associates assist with the distribution, storage, delivery, and inspection of incoming and outgoing products. Retail, shipping, and warehouse companies of all types hire logistics associates to maintain and manage inventory of products and materials. Logistics associates work independently and as part of a team in full- and part-time positions during all shifts, including evening, weekend, holiday, and overnight hours. Logistics associates primarily report to warehouse or retail managers.
If you are having writers block, our resume examples can help. Choose from hundreds of job titles to find the right example for your needs.
Boost your resume with an extra click. Our cover letter templates match our resume templates' designs for a cohesive application. Use a template in our builder to help you quantify and expand upon the experience from your resume and impress employers.
Logistics Associate Duties and Responsibilities
Daily job duties performed by logistics associates vary based on the types of materials they handle and the environment where they work. These core job duties, however, are common across all businesses:
Process Shipments
Logistics associates process shipments coming in and out of the business. This includes preparing outgoing shipments and inspecting incoming shipments, as well as scanning shipments and entering them into digital databases.
Monitor Inventory
Logistics associates monitor inventory by physically counting items and creating regular inventory reports.
Verify Prices
Logistics associates double-check prices on all products included in incoming and outgoing shipments.
Clean
Logistics associates clean and organize all sales and stock areas.
Customer Assistance
Logistics associates answer phones and greet customers. They provide customer assistance by addressing problems and answering questions.
Perform Clerical Tasks
Logistics associates perform general clerical tasks such as filing, copying, and faxing documents.
Follow Safety Regulations
Logistics associates maintain safety standards and follow all regulations, including wearing proper protective gear while working in warehouse environments.
Logistics Associate Skills and Qualifications
Logistics associates are detail-oriented workers with customer service and communication skills who can work in physically demanding environments. Businesses look for logistics associates who have all the following skills:
Customer service - logistics associates greet and address customers, so employers seek out candidates who display excellent customer service skills
Communication skills - logistics associates use verbal communication skills to work as part of a team and written communication skills to create regular inventory reports
Physical fitness - because logistics associates spend their work hours standing, lifting heavy items, walking, crouching, and bending in uncomfortable warehouse environments, these professionals have high physical strength and endurance
Computer skills - logistics associates enter information into digital databases, work with Microsoft programs, and use online shipping sites and programs, all of which require good computer skills
Attention to detail - logistics associates must be highly detail-oriented to inspect all inventory items and accurately prepare outgoing shipments for customers
Organization skills - as logistics associates are responsible for keeping inventory areas well-organized, organization skills are required for this job
Multitasking skills - logistics associates use multitasking skills to manage many different tasks at once
Tools of the Trade
Logistics associates work regularly with the following tools:
Shipping materials (boxes, packaging tape)
Cutting tools (box cutters, scissors)
Warehouse equipment (forklifts, pallets, dollies)
Scanning tools (scan guns)
Logistics Associate Education and Training
Employers require logistics associates to have a high school diploma or equivalent. Logistics associates who have forklift certification are more desirable to employers than those who do not. However, employers will help logistics associates receive forklift certification if forklifts are commonly used in their warehouse. Professionals who have previous work experience in a warehouse environment also stand out to potential employers, but no special training or education is required for this entry-level job.
Logistics associates receive on-the-job training in order to learn inventory and warehouse protocols. The training period is supervised by a logistics trainer or manager. The length of this training period varies by company but typically lasts at least one week.
Logistics Associate Salary and Outlook
Hand laborers and material movers (including logistics associates) in all industries earn $25,870 annually and $12.44 hourly, according to information from the Bureau of Labor Statistics (BLS). PayScale reports that logistics associates in particular earn $13.01 an hour. There were almost 4 million jobs available for hand laborers and material movers in 2016, a number the BLS projects will grow 7 percent through 2026. This is as fast as the average U.S. job growth rate.
Full-time logistics associates receive medical benefits that include vision and dental coverage. Life and disability insurance are offered as a standard benefit, and a majority of employers also provide 401(k) retirement plans. Vacation pay, sick days, and paid holidays are commonly awarded to logistics associates who are employed for longer than 90 days.
Create your own professional resume in just minutes.
Try our resume builder today
Build Your Resume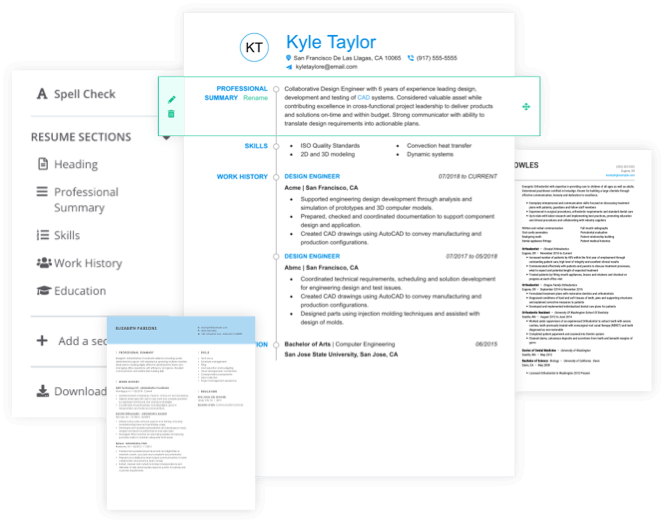 Helpful Resources
These helpful resources provide job opportunities, training information, career strategies, and tips for logistics associates who want to excel:
visit the GLA website to get international freight news and other content for logistics professionals of all types
this book focuses on warehouse and inventory management and provides spacesaving tips and storage techniques for logistics associates and other warehouse professionals
visit the LTNA website to discover logistics conferences and other professional networking events, find job opportunities, and learn more about logistics companies
this book offers an overview of logistics for all professionals in the industry. The text is written simply and includes techniques on all aspects of logistics, including warehousing and inventory management
Association of Inventory Professionals
AIP provides online learning courses, member benefits, and content for professionals who work with inventories
read this book to learn tips and strategies for inventory control and working in a warehouse environment. The text includes customer service techniques, information about material handling, and tips for using digital systems
Logistics Associate Resume Help
Explore these related job titles from our database of hundreds of thousands of expert-approved resume samples: