Featured in:
Logistics analysts analyze and maintain supply chain processes to design efficient, money-saving solutions for every step of the chain. Businesses of all types hire full-time logistics analysts to work in every industry, usually during daytime business hours. Logistics analysts work both independently and in a team environment, primarily in the company business office, and ultimately report to the logistics manager. Sometimes logistics analysts travel to facilities to personally assess stops in the supply chain.
Need cover letter guidance? Add a cover letter to your resume using our cover letter formats how-to guide and add value to your resume.
Boost your resume with an extra click. Our cover letter templates match our resume templates' designs for a cohesive application. Use a template in our builder to help you quantify and expand upon the experience from your resume and impress employers.
Logistics Analyst Duties and Responsibilities
Daily job duties for logistics analysts vary based on the hiring industry, the products being shipped, and the steps involved in the entire supply chain. However, these core responsibilities are the same in all careers:
Collect Data
Logistics analysts collect data on every step of the supply chain, from receipt to delivery, and maintain databases to safely store information.
Analyze Supply Chains
Logistics analysts analyze all steps of the supply chain. This includes looking at statistical data and transportation routes to spot ways to streamline logistics and maximize company profits.
Monitor Shipments
Logistics analysts monitor shipments and trace shipment routes to ensure that the most efficient shipping and delivery methods are used for every delivery.
Investigate Delivery Issues
Logistics analysts investigate late delivery claims from customers, following the path of the shipment from receipt to delivery to spot problems and verify customer claims.
Assist Customers
Logistics analysts assist customers with tracking shipments and address any problems or complaints they have with deliveries.
Write Reports
Logistics analysts create reports showing supply and shipping routes, cost analysis, and other supply chain data. These reports may be presented to upper-level management executives.
Make Suggestions
Logistics analysts make suggestions to all staff members involved in the supply chain to find ways to reduce costs and increase company profits.
Logistics Analyst Skills and Qualifications
Logistics analysts use analytical skills to study data, investigate supply chain stops, and find ways to reduce company shipping and delivery costs. Businesses hire logistics analysts who display all the following skills:
Analytical thinking - analytical skills are critical for logistics analysts, who must study data and compile it into clear, concise reports
Computer skills - logistics analysts use advanced computer skills to perform online research, trace shipments, collect data, and perform analysis of various pieces of information
Communication skills - because logistics analysts talk to customers and staff members, create reports, and give presentations, strong verbal and written communication skills are essential
Attention to detail - logistics analysts analyze many pieces of data and shipping routes, which requires good attention to detail
Problem-solving skills - logistics analysts find the best shipping routes and manage customer concerns, so employers seek professionals who are strong problem-solvers
Mathematics - logistics analysts use math skills to analyze budget data and look for ways to reduce costs and increase profits
Logistics Analyst Education and Training
Employers require logistics analysts to have a bachelor's degree in logistics, transportation, business, industrial engineering, or a similar field of study. Some employers will accept past work experience in logistics and supply chain management in place of formal education.
Brief job training is provided to logistics analysts. The hands-on training is conducted under the close supervision of a manager and typically lasts no longer than two weeks.
Logistics Analyst Salary and Outlook
According to job information from the Bureau of Labor Statistics (BLS), logisticians (who perform similar duties to logistics analysts) earn a median annual income of $74,590. Data from PayScale shows that logistics analysts earn a median income of $55,136. There were almost 150,000 jobs for logisticians in 2016, a number the BLS estimates will grow 7 percent through 2026. This rate is as fast as the national job growth average.
Employers commonly provide full-time logistics analysts with full medical coverage benefits that include dental and vision insurance. Sick days and paid vacation leave are given to employees who maintain their employment for a predetermined length of time, usually 90 days to one year. Some employers give logistics analysts monetary bonuses for successfully reducing costs and increasing company profits.
Create your own professional resume in just minutes.
Try our resume builder today
Build Your Resume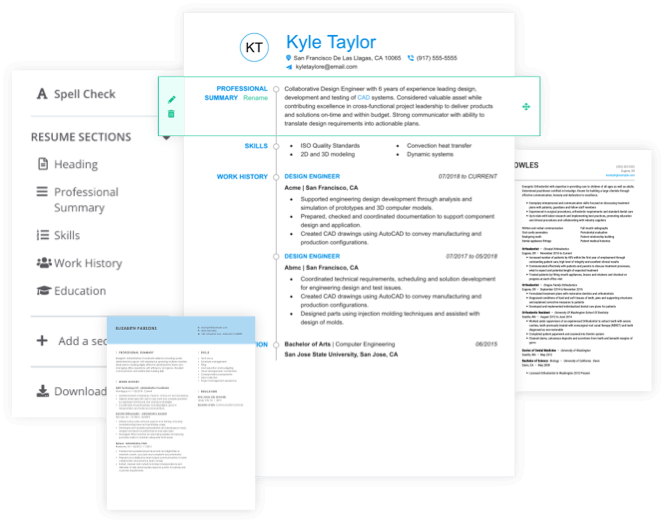 Helpful Resources
These resources provide job opportunities, networking events, career tips, and practical strategies for logistics analysts who want to succeed:
Logistics Analyst Resume Help
Explore these related job titles from our database of hundreds of thousands of expert-approved resume samples: