Featured in:
Police detectives investigate crimes and collect the evidence needed to put criminals behind bars. The field is an excellent choice for anyone with a background in law enforcement and an eye for detail. Detectives may work alone or with others, and due to the nature of the field, many work irregular hours in dangerous environments. Police detectives may report to a higher-ranking officer on a regular basis.
If you are having writers block, our resume examples can help. Choose from hundreds of job titles to find the right example for your needs.
One extra step to impress a manager: A growing number of hiring professionals read cover letters to determine whether they'll interview a candidate or not. Use our cover letter templates to craft a complete application that lands you the interview.
Police Detective Duties and Responsibilities
Police detectives investigate crimes for police departments across the country, but they may also engage in other activities. These activities may vary from department to department, but in general, most police detectives are responsible for performing the following tasks:
Collect Evidence
Collecting evidence is a very important part of a police detective's job. Criminal evidence must be obtained in a certain manner to ensure its integrity or it may not be admissible in court. Police detectives collect and store the evidence in a manner that preserves its integrity.
Interview Others
Police detectives interview potential witnesses as well as perpetrators to gain information about crimes. The content of their interviews may be used in court, as long as the interview was conducted in a legal manner. They may travel to other locations or perform interviews at police stations and jails.
Conduct Surveillance
Police detectives often watch criminals engage in crimes in hopes of collecting video or audio evidence. These surveillance operations are often complex, and they may even involve former criminals or those close to the perpetrators. As with other types of evidence, the evidence obtained during surveillance operations is often admissible in court.
Search Public and Private Records
To find out more about a potential perpetrator, a police detective may search public or private records. They may even perform background checks to learn more about certain individuals. The information they obtain from public criminal, professional, and medical records is used during the course of the investigation.
Turn Over Evidence to Attorneys
Police detectives work closely with prosecutors and district attorneys to prove a person is guilty of a crime. They must turn any evidence they collect over to all attorneys involved in the case, including the defendant's defense attorney.
Police Detective Skills and Qualifications
The skills and qualifications needed to become a police detective vary from place to place; however, a college degree is usually not required to enter the field. Police departments often seek detectives who possess the following skills and abilities:
Investigation skills – a successful police detective should be well-versed in common investigational techniques. They should be capable of collecting the evidence needed to prove a person committed a crime
Legal knowledge – police detectives do not need to obtain a JD, but they must have basic knowledge of the legal system. If they do not collect evidence legally, they can be fired or prosecuted themselves, and the evidence they collect will not be used in court
Law enforcement background – most police detectives start out as police officers. This is not technically required, but most departments desire candidates with a background in law enforcement
Problem-solving skills – to be successful as a police detective, one must have exceptional problem-solving skills. Detectives should be capable of understanding the significance of evidence and using it to catch suspects
Attention to detail – police detectives must be capable of picking up on subtle human behaviors and reading between the lines
Police Detective Education and Training
As mentioned previously, a college degree may or may not be required to enter the field by some police departments. Those that do require a degree often prefer individuals with a two- or four-year degree in a discipline such as criminal justice, but this is rare. Most private investigators have a background in either law enforcement or the military, and once they are hired, they receive a significant amount of on-the-job training that sometimes lasts up to a year. Many retired police officers choose to become private investigators later.
Police Detective Salary and Outlook
According to the Bureau of Labor Statistics (BLS), the median yearly salary for police detectives and investigators is $50,700. Those in the top 10th percentile earn more than $86,730 annually, while those in the bottom 10th earn less than $28,780 annually. Police detectives employed full time typically receive benefits such as health insurance, paid vacation, and sick days.
The employment rate for police detectives and investigators is expected to grow 11 percent through 2026. This is a much higher rate of growth than the national average of 7 percent. This rapid increase in employment levels is attributed to the public's increasing interest in forensics and criminal justice.
Create your own professional resume in just minutes.
Try our resume builder today
Build Your Resume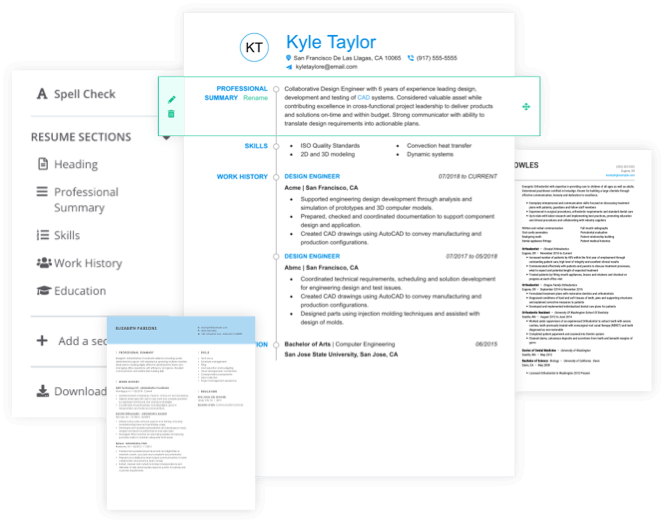 Helpful Resources
So, what is it like to work as a police detective? Find out by taking advantage of the professional resources below:
USA PI is a relatively new professional organization open to anyone working in the professional investigation field. The organization is also open to anyone with a law enforcement background, regardless of their professional title. Members receive access to a variety of benefits, such as discounts, educational resources, and magazine subscriptions
anyone who wishes to learn more about the strategies and approaches employed by police detectives should pick up Introduction to Conducting Private Investigations. Written with entry-level investigators and those simply interested in the investigative process in mind, the book explores the eight types of investigations as well as the tools and practices needed to conduct them properly. The author strives to help the reader develop the critical thinking and reasoning skills needed to become a successful detective
wouldn't it be great if there was a way to become a police detective or investigator in a short amount of time with little to no experience? According to Kurt Breetvelt, author of How to Become a Private Investigator, there is. The book recounts the author's experience of going from a marketing professional to a police detective using his own knowledge base and experience. The book discusses common types of investigative cases and provides readers with additional resources for breaking into the industry