Featured in:
Inventory Associates are the behind-the-scenes workers who make up one of the largest driving forces behind the retail sales, import and export sectors. Above all, Inventory Associates are data trackers – with that data being physical inventory. Regardless of whether they're working in the back room of a clothing store or the warehouse of a giant shipping facility, the primary duty of Inventory Associates is the same: to count and record inventory. In the interest of helping their employer to reduce waste, cut down on unnecessary expenditures and maintain a steady supply of goods, Inventory Associates must accurately count and record each item in the inventory. They typically work in either warehouses or stores, and will report to a higher-level member of staff such as a Warehouse Lead or Store Manager. If they wish to move up the corporate ladder, Inventory Associates can use their skills and experience to become Inventory Specialists or Inventory Managers.
Need cover letter guidance? Add a cover letter to your resume using our cover letter formats how-to guide and add value to your resume.
One extra step to impress a manager: A growing number of hiring professionals read cover letters to determine whether they'll interview a candidate or not. Use our cover letter templates to craft a complete application that lands you the interview.
Inventory Associate Duties and Responsibilities
In order to ensure that their inventory count is accurate, all shipments have been accounted for and an adequate level of stock is maintained, Inventory Associates perform a variety of tasks. We analyzed several online job postings to identify these core Inventory Associate duties and responsibilities.
Processing Shipments
In any industry, the warehouse or supply room is in a constant state of flux. That's why it's important for Inventory Associates to precisely record each incoming and outgoing shipment, assist with loading and unloading trucks and make sure that each shipment reaches its proper destination within the warehouse.
Operate Machinery
In many warehouses, machinery is necessary in order to move products in a timely manner. Some types of machinery, such as forklifts, require official certification to operate. Other types, such as pallet jacks, hand trucks and ladders, do not require certification. For the safety of themselves and those around them, it is crucial that Inventory Associates operate any and all warehouse machinery with care.
Enter Data Electronically
Thankfully for their joints, the days of keeping handwritten logs are over, and Inventory Associates must now record information through the use of automated scanners as well as digital data entry systems. The numbers they enter directly affect the purchasing practices of their employer, so accuracy is key.
Participate in Inventory Overhauls
In addition to the inventory work that they perform every day, Inventory Associates will also likely be required to participate in massive, company-wide annual or semi-annual inventory efforts. During one of these overhauls, employees will be expected to gather in the warehouse in order to assist in activities such as bundling, labeling products with barcodes, scanning items and organizing shelves.
Warehouse Maintenance
Inventory Associates aren't just responsible for monitoring what's inside the warehouse - they're also responsible for taking care of the warehouse itself. Doing so can involve sweeping aisles, organizing shelves and cleaning floors and other surfaces as needed.
Inventory Associate Skills
Successful Inventory Associates are focused, detail-oriented and number-savvy individuals. They perform each of their duties with the same high level of rigor and exactitude, and they have a seemingly endless supply of both mental and physical energy. In addition to these general skills and personality traits, employers are looking for Inventory Associates with the following fundamental skills:
Attention to Detail - With so many items entering and exiting the warehouse or supply room each day, it's no wonder that Inventory Associates must possess a keen attention to detail.
Stamina - In addition to requiring constant counting and data processing, working as an Inventory Associate demands perpetual movement around the inside of the warehouse.
Customer Service - Some employers will occasionally ask Inventory Associates to fill in as a Cashier or Salesperson for a limited amount of time. In these cases, employers will generally give preference to candidates with customer service experience.
Communication Skills - Whenever large amounts of items are involved, there's bound to be some crossed wires sooner or later. When that happens, it's essential that the Inventory Associate be able to communicate the situation effectively to the relevant parties.
Math Sense - Although computers do most of the counting, computers will inevitably make mistakes. For that reason, Inventory Associates need to have a basic understanding of math so that they're able to identify a computing error when they see one.
Inventory Associate Salary
According to data published by the Bureau of Labor Statistics, the median annual salary for Shipping, Receiving and Traffic Clerks, which includes Inventory Associates, is $30,450. The lowest ten percent make $20,230 per year or less, while the highest paid earn $47,610 per year or more. Inventory Associates in the District of Columbia, Alaska and Massachusetts enjoy the highest median wage in the United States, earning $45,200, $36,400 and $35,400 per year, respectively.
Create your own professional resume in just minutes.
Try our resume builder today
Build Your Resume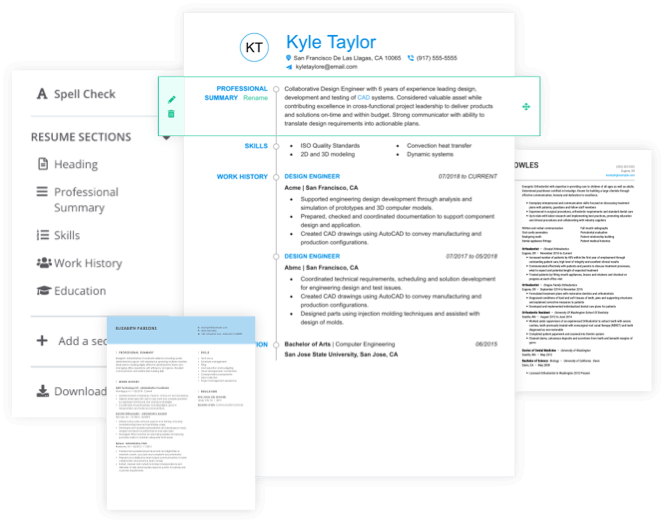 Inventory Associate Tools of the Trade
In order to make sure that their employer's inventory is properly counted, recorded and organized, Inventory Associates use a variety of tools. If you plan on pursuing a career as an Inventory Associate, you should familiarize yourself with the following as much as possible:
Barcode Scanner – This is a tool that an Inventory Associate is never without. Handheld barcode scanners allow for efficient and effective scanning and counting.
SKU Label Maker – When items enter the warehouse, the Inventory Associate will need to affix each item with a barcode by using an industrial SKU label maker.
Heavy Machinery – In many warehouses, the knowledge and certification to operate heavy machinery such as forklifts and mechanized pallet lifters is a plus.
Inventory Software – Some employers may require Inventory Associates to enter data into inventory software systems, such as Fishbowl, inFlow and TradeGecko.
Additional Inventory Associate Resources
We compiled this list of resources to help you continue exploring your career as an Inventory Associate.
Inventory Associate Resume Help
Explore these related job titles from our database of hundreds of thousands of expert-approved resume samples: