Featured in:
In their primary role, systems architects, also referred to as computer systems analysts, develop computer hardware, software, and network systems. They are responsible for implementing, maintaining, and operating these systems. Systems architects customize systems to meet the needs of specific clients. They manage backup for these systems, troubleshoot issues, offer solutions, and ensure that systems development follows industry standards. In addition, systems architects analyze costs for developing computer systems.
Systems architects can work in the IT departments of any type of business. As reported by the Bureau of Labor Statistics (BLS), a 9-percent employment growth rate is expected for this profession through 2024. A continued reliance on dependable computer systems, an increase in the use of electronic records systems, and the growing use of cloud computing are all believed to be factors in this projected job growth rate.
If you are having writers block, our resume examples can help. Choose from hundreds of job titles to find the right example for your needs.
Impress your future boss! According to a 2020 survey, most hiring managers read cover letters for candidates they're considering interviewing before making their final decision. Make a cover letter that seals the deal with our professionally designed cover letter templates.
Systems Architect Duties and Responsibilities
Systems architects routinely complete several tasks in order to fulfill their job responsibilities. We have examined several job listings for systems architects and have concluded that the following are among the most commonly mentioned duties associated with this occupation.
Create Computer Systems
Systems architects are mainly responsible for creating specifications such as interface designs, architecture diagrams, applications, and network and security systems. This process includes assessing the technical needs of a company and integrating these systems as needed.
Evaluate and Upgrade Systems
In some cases, a new system does not need to be developed from scratch. Systems architects evaluate a company's existing systems and provide upgrades to hardware, software, operating systems, and other areas.
Assess Systems Design or Upgrade Costs
Before a new system is created or an existing system upgraded, a systems architect typically prepares a cost report for management. This report will include cost estimates for systems solutions and implementation processes.
Test and Implement Computer Systems
Once a new system has been created, systems architects are then responsible for testing these systems for compatibility and to detect and fix any bugs. Systems architects also oversee the implementation of new and upgraded systems.
Systems Architect Skills
One needs to display strong analytical, problem-solving, and organizational skills to work as a successful systems architect. The ability to work in teams and be self-motivated is important in this profession. Strong communication, interpersonal, and leadership skills also play a crucial role in succeeding as a systems architect. In addition to these abilities, systems architects should possess the following skills:
Analyzing the computer systems needs of a company or client
Developing effective user interfaces, networks, and hardware and software systems
Customizing systems to meet specific requirements
Overseeing and implementing backup solutions for all systems
Systems Architect Tools of the Trade
Successful systems architects must be knowledgeable about various tools that will help them complete their job tasks. To become a systems architect, one should be familiar with the following:
Computer operating systems – Systems architects have to be fully schooled in various operating systems, such as Windows, Linux, and UNIX
Computer applications – From server applications to network applications, systems architects should be thoroughly knowledgeable about the various apps needed to create and upgrade computer systems
Software development processes – A strong understanding of software design and engineering procedures is essential for systems architects
Systems Architect Education and Training
Employers typically consider candidates for systems architect positions who hold a bachelor's degree in computer science, computer engineering, systems engineering, or information technology. Advanced positions, such as senior systems architect, might require a master's degree in any of these areas. In some cases, certification in specific applications, such as Oracle, is preferred.
Systems Architect Salary
The BLS reports that the median annual salary for systems architects is $87,220, with those earning in the top 10 percentile realizing a yearly wage of $137,690. Northeastern states and states on the West Coast are among those where systems architects can earn the highest salaries. New Jersey ($102,310), California ($101,440), and the District of Columbia ($101,240) top the list of states where systems architects earn the highest annual mean salaries.
Create your own professional resume in just minutes.
Try our resume builder today
Build Your Resume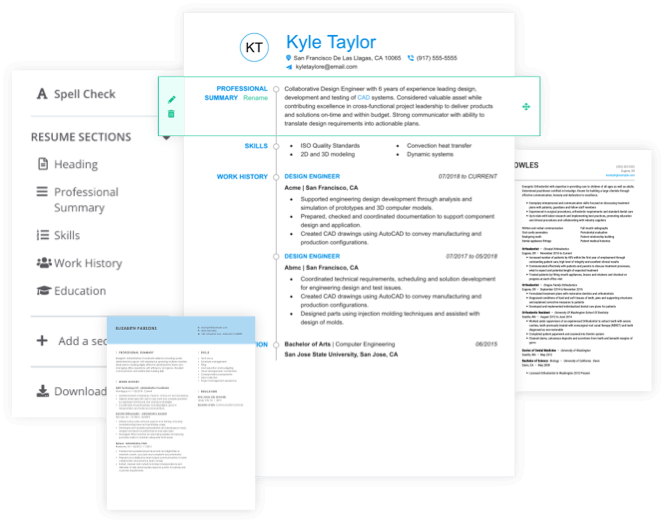 Systems Architect Resources
Below are additional resources for systems architects to explore. Professional association sites and publications provide insight as well opportunities to learn, connect, and engage.
This global organization offers systems architects and other computer architects online training, continued education opportunities, summits, and certification information.
Association of Enterprise Architects (AEA)
Systems architects will find AEA to be a great source for networking and best practice reviews and discussions.
An online publication for systems architects, this journal provides systems reviews, case studies, design practices, and more.
ComputerWorld
The Enterprise Architecture section of the online publication ComputerWorld provides information on industry trends, analysis of recent technologies, and discussion about applications and other topics relevant to systems architects.
Systems Analysis and Design in a Changing World, 7th Edition by John W. Satzinger, Robert B. Jackson and Stephen D. Burd
Supplying information about best practices and trends in the field of systems architecture, this book explores approaches to systems design and software development using diagrams and detailed examples.
Software Systems Architecture: Working with Stakeholders Using Viewpoints and Perspectives by Nick Rozanski and Eoin Woods
Written by software systems architects, this book delves into the role of the systems architect in software development, detailing design and communication practices that help ensure that architects deliver what their employers and stakeholders are looking for.
Systems Architect Resume Help
Explore these related job titles from our database of hundreds of thousands of expert-approved resume samples: