Featured in:
System analysts evaluate and design information systems, integrate systems into existing computer networks, and improve existing computer systems. Many businesses with computer systems hire system analysts to work full time, primarily in office environments. System analysts work collaboratively with business analysts, tech support staff, and other information technology professionals, and typically report to tech department managers or tech team supervisors. Travel is rarely required for system analysts, who upgrade and maintain computer systems from inside the office.
Need cover letter guidance? Add a cover letter to your resume using our cover letter formats how-to guide and add value to your resume.
Improve your application with a personal message! Your resume may summarize your qualifications, but a cover letter can help you express your professional accomplishments and working style. Pair these cover letter templates with our builder subscription to unlock AI-powered text templates and professional designs that will help you submit a complete application.
System Analyst Duties and Responsibilities
Job duties for system analysts vary based on the size of the computer system they maintain, the industry of the hiring business, and the number of tech staff they collaborate with regularly. However, these core tasks for system analysts are universal across all industries and businesses:
Test and Monitor Technology
System analysts test and monitor existing computer programs, software, and systems.
Evaluate Code
System analysts evaluate programming codes and scripts.
Plan Systems
System analysts plan and create new computer systems based on the hiring company's business needs.
Troubleshoot Systems
System analysts troubleshoot computer systems for connectivity, efficiency, and other issues.
Answer Support Requests
System analysts answer requests for support that cannot be resolved by tech support staffers.
Create Reports
System analysts create reports to track how computer systems are being used and present these reports to tech department managers and supervisors.
Extract Information
System analysts extract information from computer systems to increase performance.
Add New Tech
System analysts add new technology and software to computers to upgrade the existing system and keep it current with tech updates.
Analyze Systems
System analysts examine computer systems for information flow, hardware and software requirements, and reliability. This includes analyzing databases within the system.
Design Studies
System analysts design studies showing potential system solutions and upgrades. This includes creating cost estimates for adding computer upgrades.
System Analyst Skills and Qualifications
System analysts are detail-oriented professionals with programming and computer skills who maintain and upgrade computer systems to increase functionality and make improvements. When hiring system analysts, employers look for professionals who have the following additional skills:
Programming - system analysts use programming skills to analyze existing computer code and scripts and make any necessary changes
Computer skills - strong computer skills are a must-have for system analysts, who monitor computer systems and make improvements to them
Attention to detail - because system analysts create reports and design plans for computer systems, these professionals must be highly detail-oriented
Communication skills - system analysts work in a collaborative environment, which requires strong verbal communication skills
Problem-solving skills - system analysts use problem-solving skills to troubleshoot computer system problems and find ways to increase efficiency
Time management - system analysts must be able to work within tight deadlines, so employers look for professionals with good time management skills
System Analyst Education and Training
Most employers require system analysts to have a bachelor's degree in computer science, information systems, or a related field of study. A master's degree in an IT field is preferred by many employers, but not usually required for system analysts.
Little to no job training is provided to system analysts, who already have the education and skills necessary to perform their day-to-day job functions. A brief training or orientation period is given to newly hired system analysts so they can become familiar with the business's computer system, but this generally lasts no longer than one week.
System Analyst Salary and Outlook
Computer systems analysts earn a median yearly salary of $88,270, according to data provided by the Bureau of Labor Statistics. There were more than 600,000 jobs for computer systems analysts in 2016, a number that is expected to grow 9 percent through 2026. This is as fast as the national average job growth rate in the U.S.
Most employers give system analysts benefits packages that include paid vacation leave and holidays, sick days, and retirement benefits. Health insurance coverage that includes dental and vision benefits are standard. Many employers also offer life insurance coverage.
Create your own professional resume in just minutes.
Try our resume builder today
Build Your Resume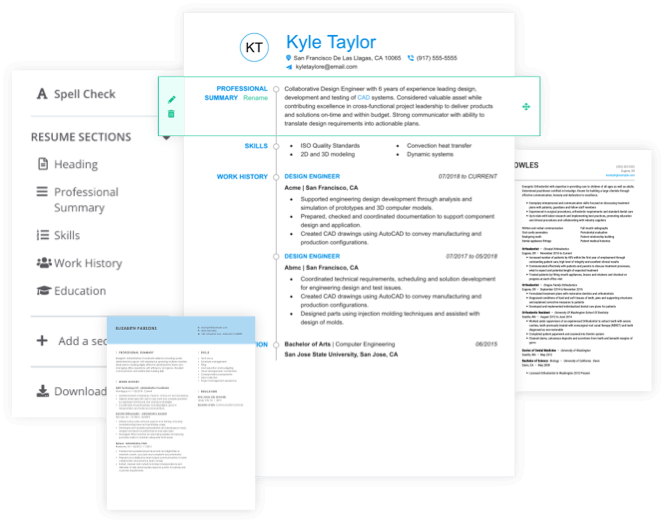 Helpful Resources
System analysts of all kinds hunt for jobs, advance their training, and learn tricks for solving high-tech computer problems and daily issues with the information contained in these resources:
this website has job listings for systems analysts and many other IT professionals. Visit this site to find career resources, explore scholarship programs, and get more information about degree programs all over the U.S.
use this book to find out what it takes to be a system analyst, learn what employers expect, and discover tips and strategies for completing all the tasks associated with this career
search the job board for opportunities, find upcoming conference and event dates, look for professional education resources, and browse the digital library at this website to advance as a system analyst
read up on tips and techniques for loading software, making configuration changes, and other strategies for system analysts with this book
Business Analytics
discover online programs, degree information, career information, and other resources for system analysts and business analysts at this site
understand what it takes to analyze and design systems with the resources in this book
System Analyst Resume Help
Explore these related job titles from our database of hundreds of thousands of expert-approved resume samples: