Featured in:
Modern organizations depend heavily on technology, so IT executives play a major role on leadership teams in healthcare systems, nonprofits, individual businesses, educational institutions, the military, financial establishments, and plenty of other industries. The exact job title varies by company, with some employers calling an IT executive "senior vice president," "executive vice president," "director of technology," "chief information officer," or "management information systems director." Likewise, company hierarchy differs as to whom IT execs are expected to report. Regardless of title, IT executives standardly work 40 or more hours a week in an office environment. Travel may be required to meet with clients, visit branch offices, attend corporate meetings, and participate in industry events.
Need cover letter guidance? Add a cover letter to your resume using our cover letter formats how-to guide and add value to your resume.
Improve your application with a personal message! Your resume may summarize your qualifications, but a cover letter can help you express your professional accomplishments and working style. Pair these cover letter templates with our builder subscription to unlock AI-powered text templates and professional designs that will help you submit a complete application.
IT Executive Duties and Responsibilities
The responsibilities of IT execs vary based on the company for which they work. However, several core duties overlap. Candidates should expect to perform the following:
Oversee Tech Departments
IT execs monitor the activities and production of tech departments. Managers update them on progress and concerns. IT executives deal with this information and share it with other senior leaders to create a vivid picture of technical operations and how they fit in with overall procedures.
Strategize Tech Improvements
When top leaders decide where they'd like the company to focus efforts, they turn to IT execs to provide information on how to turn visions into reality. Drawing on their technical knowledge, IT executives communicate what would be involved to implement the idea, such as purchasing software or hiring additional tech staff.
Manage the IT Budget
Organizations usually do not have unlimited funds. IT execs must work within financial limits to get the most output from the equipment, programs, and manpower they have. They also must figure out what new technology would be most beneficial and consider the cost to obtain it. This process involves making tough decisions, such as whether to postpone scheduled computer model upgrades in order to revamp the security system instead.
Learn Company and Industry Trends
Senior leaders should know their products, services, customers, competitors, and market inside and out. They must be willing to move beyond their current actions and comfort zone to figure out ways to improve. Keeping up with technological advances and evaluating how they might be implemented for the good of the organization is a chief concern when your specialty is information technology.
Develop Talent
IT executives keep tabs on tech employees. Such actions may include bringing in new staff members with specific training to address certain needs or grooming internal team members to take on positions of greater responsibility.
IT Executive Skills and Qualifications
As might be expected, people who reach this position possess a solid knowledge of technology and the role it plays in modern business operations. They also present stellar leadership experience, managing teams effectively and clearly communicating objectives to others. Other essential skills include:
Decision-making - weighing various options and determining what actions will yield the best results adds to the company's success
Delegation - IT executives can't do everything themselves, so they need to determine which people to put in charge of which tasks
Networking - building relationships both inside and outside of the organization creates valuable connections
Big-picture thinking - IT executives need to envision the future and determine what actions at the present time will best contribute to the end goal
Stress management - being a top leader often involves a good deal of stress, so maintaining grace under pressure serves one well
IT Executive Education and Training
IT executives tend to possess a bachelor's degree or higher in a technical field such as computer science or systems management. They also may hold an MBA, which many employers consider a solid sign of business understanding and leadership. But this is not a position built solely on educational achievement. Don't plan on applying without at least 10 years of solid experience under your belt where you've shown managerial skills, forward thinking, and the ability to keep up to date on technological advances.
IT Executive Salary and Outlook
The median yearly salary for an IT executive is about $142,000, according to PayScale. Execs on the low end of the pay range earn roughly $85,000, while the highest paid make more than $207,000. Bonuses play a role in the compensation packages of many IT execs, and benefits such as medical, dental, and vision insurance; paid time off; and retirement plans are common to the position.
The Bureau of Labor Statistics projects employment of top executives (which includes IT executives) to grow 8 percent by 2026. As such positions are prestigious and well-paying, expect strong competition.
Create your own professional resume in just minutes.
Try our resume builder today
Build Your Resume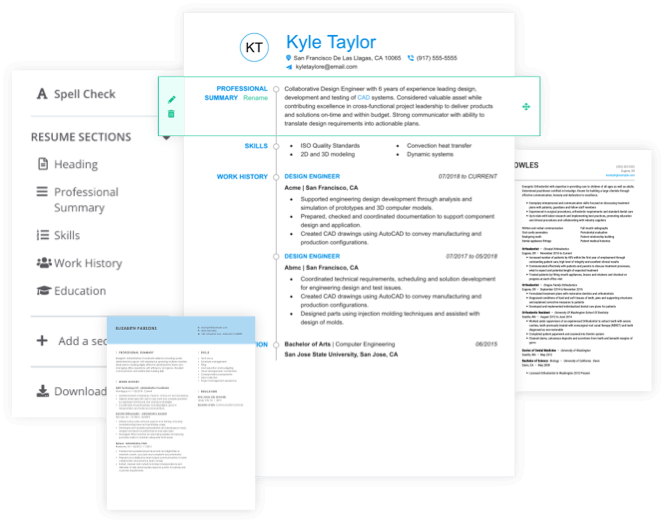 Helpful Resources
Becoming an IT executive does not happen overnight. To determine if you have the skills and drive to succeed in this high-ranking position, check out the following sources:
IT Executive Resume Help
Explore these related job titles from our database of hundreds of thousands of expert-approved resume samples: