Featured in:
Working across many fields and sectors, HR project managers ensure that human resources programs support the long-term goals of an HR team. People in this position oversee a variety of administrative programs and functions, and often navigate the areas of customer service and employee development. The position can be demanding and requires juggling many projects with the needs of many individuals. These self-motivated leaders are also frequently tasked with developing new HR programs and initiatives, including training seminars.
Studying resume examples is a great way to get inspiration for your own. Study our library of example today!
Improve your application with a personal message! Your resume may summarize your qualifications, but a cover letter can help you express your professional accomplishments and working style. Pair these cover letter templates with our builder subscription to unlock AI-powered text templates and professional designs that will help you submit a complete application.
HR Project Manager Duties and Responsibilities
Regardless of which industry these individuals work in, HR project managers plan, direct, and implement a variety of HR programs. Accomplishing this overall goal requires some key tasks, including the following:
Develop HR Training Programs
HR project managers create a variety of training programs and courses for the HR department as well as for the company as a whole. For example, they might create seminars related to HR policy for the company. These managers routinely direct and manage seminars, trainings, courses, and more.
Research and Prepare Reports on HR Trends
HR project managers need to know about HR trends as well as trends and specific policies related to their company. This often requires conducting research and staying current on news. In addition, the HR project manager will need the skills to compile this information in a way that's readable and accessible.
Create and Revise HR Programs
HR project managers spend much of their time creating and revising HR programs and policies. This can include updating existing policies as well as creating new ones. The ability to create documents and communicate ideas effectively is essential, as HR project managers relay this information to colleagues in the HR department and in other departments.
Coach Department Heads
While HR project managers don't usually have any supervising responsibilities, they often function as a mentor or coach to others in the company. This duty can include providing information and mentorship on how to implement and follow HR policies.
Represent the HR Department
The HR project manager often acts as are presentative of their respective company's HR department. This can mean attending seminars and courses to ensure the department is up to date. It also means the HR project manager should be comfortable communicating with new people in professional capacities.
HR Project Manager Skills and Qualifications
HR project managers possess exemplary communication and analytical skills as well as leadership and relationship management expertise. Employers usually seek candidates with a bachelor's degree in human resources or a related field, around four years of experience, and the following skills:
Program directing - HR project managers direct and coordinate programs and initiatives for the HR department and the company in general, so they must be able to organize and direct people
Research skills - it's important for HR project managers to research and identify trends in the field and stay current on policies and procedures. They also need the ability to distill this information and explain it to others
Personnel management - collaborating with others in the HR department requires leadership skills. HR project managers must be comfortable running meetings, seminars, and courses
Communication skills - overall, HR project managers are strong communicators both in person and through emails, documents, and social media
Time management - the HR project manager often handles many different tasks for multiple projects. A talent for juggling different duties efficiently and effectively is important for anyone in this role
Tools of the Trade
HR project managers work in office environments and regularly use the following software in their average workday:
Microsoft Office (programs such as PowerPoint, Word, and Excel)
Administrative HR software (especially related to payroll, scheduling, and personnel tracking)
Project management software (especially related to project scheduling, reporting, and tracking)
HR Project Manager Education and Training
In general, employers prefer candidates who have at least a bachelor's degree in human resources or a related field, but in some cases several years of HR experience can substitute for education. Many positions look for candidates who have certification from the Society for Human Resource Management (SHRM) or another organization. While not always required, extra certifications and courses can set a candidate apart.
HR Project Manager Salary and Outlook
The median salary for HR project managers, categorized by the Bureau of Labor Statistics (BLS) as human resource managers, is nearly $107,000. Those in the highest 10th percentile earn nearly $194,000 per year, while those in the lowest 10th percentile earn around $63,000 per year.
Employment for HR project managers is expected to grow around 9 percent by 2026. This rate is as fast as average. Many companies and fast-growing organizations will need to expand their HR operations and need project managers to do so. Strong competition is expected for many of these positions.
Create your own professional resume in just minutes.
Try our resume builder today
Build Your Resume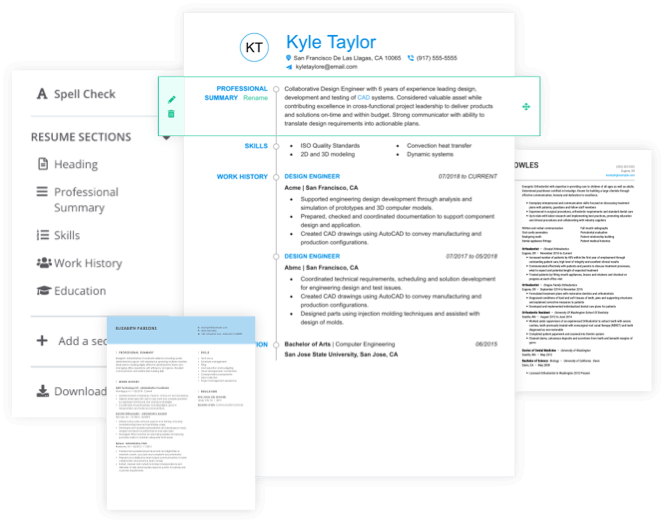 Helpful Resources
If you're ready to become a high-quality HR project manager, we've compiled a list of helpful resources to get you started:
HR Project Manager Resume Help
Explore these related job titles from our database of hundreds of thousands of expert-approved resume samples: