Featured in:
A Human Resources (HR) Coordinator completes administrative duties for the human resources department of any type of organization. These duties might include assisting HR managers with recruiting efforts, arranging interviews for potential employees, checking applicant references, maintaining employee records and conducting new hire orientations. They might also assist with payroll processing and providing benefits and job description information to both new and existing employees.
HR Coordinators might also be referred to as HR Assistants or Human Resources Specialists. The U.S. Bureau of Labor Statistics states that the job growth rate for this profession is 5 percent over the 2014-2024 decade. The largest growth is projected to be with employment services firms, as companies are expected to continue the trend of outsourcing HR responsibilities.
If you are having writers block, our resume examples can help. Choose from hundreds of job titles to find the right example for your needs.
One extra step to impress a manager: A growing number of hiring professionals read cover letters to determine whether they'll interview a candidate or not. Use our cover letter templates to craft a complete application that lands you the interview.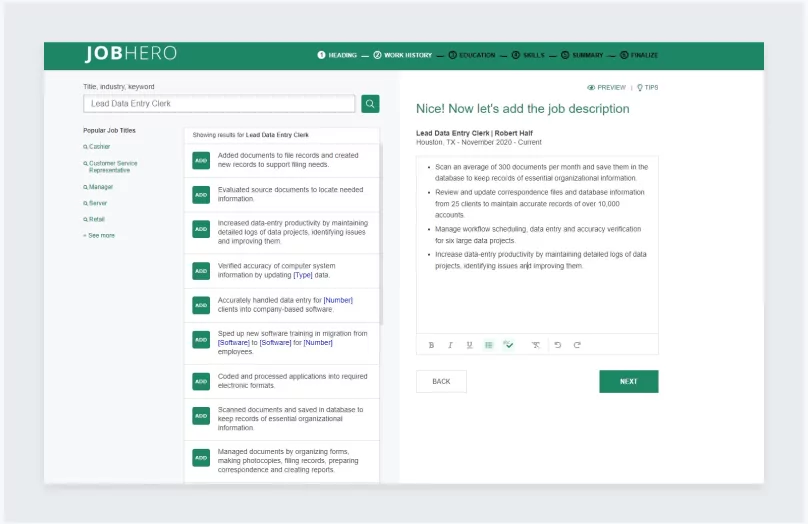 BUILD MY RESUME
HR Coordinator Duties and Responsibilities
HR Coordinators must perform various tasks to assist with the daily operations of a company's human resources department. We reviewed several job listings and found the following among the core HR Coordinator duties and responsibilities.
Oversee New Hire Process
From placing job ads to setting up interviews, a huge part of an HR Coordinator's duties is to recruit and help new employees integrate into a company. The HR Coordinator will follow up with applicant references, send offer letters, explain company policies and benefits, review job duties and maintain files regarding all new hires for the company they work for. They might also assist with or even conduct company orientations for individuals or groups of new hires.
Arrange Employee Training
An HR Coordinator typically assists with helping new and existing employees receive training for their specific job titles. They will also help employees who are seeking additional training or who might need updated training, such as on new software systems.
Support HR Functions
In addition to new hire duties, an HR Coordinator is also responsible for assisting with other human resources operations. This might include ensuring payroll accuracy, addressing employee issues or problems, maintaining employee relations, keeping employee records and making sure the company is compliant with existing employment laws and regulations.
HR Coordinator Skills
The successful HR Coordinator should have strong communication and organizational skills in addition to being detail-oriented. While the ability to work independently is important, many duties require that an HR Coordinator work with others in a team environment. Besides these general skills, many employers might look for potential HR Coordinator candidates to possess the following skills.
Core skills
: Based on job listings we looked at, employers want HR Coordinators with these core skills. If you want to work as an HR Coordinator, focus on the following.
Applying strong written communication skills for correspondence, reports and other company materials
Using HR and payroll software systems
Maintaining knowledge of current employment laws
Organizing orientations, training sessions, interviews and performance reviews
Advanced skills
: While most employers did not require the following skills, multiple job listings included them as preferred. Add these to your HR Coordinator toolbox and broaden your career options.
Proficiency in basic computer programs, such as Microsoft Word and PowerPoint
Consistency in meeting deadlines
Ability to work with a diverse group of people
Create your own professional resume in just minutes.
Try our resume builder today
Build Your Resume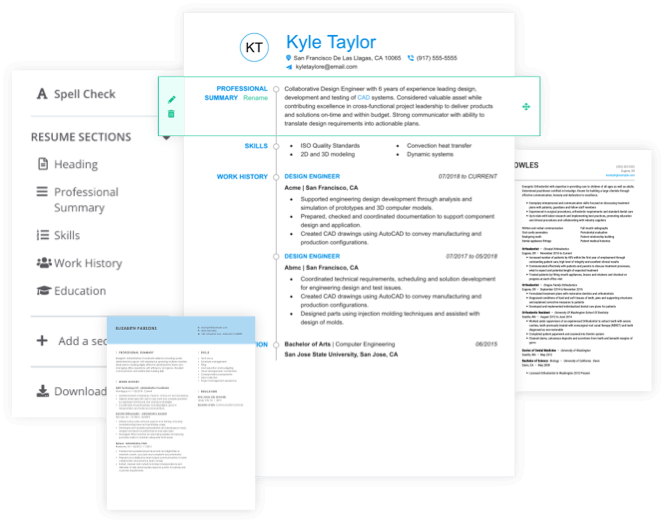 HR Coordinator Resources
It is often helpful and even recommended to refer to additional resources when contemplating a career as an HR Coordinator. We have provided links to other resources that can give you more insight into this profession.
On the Web
A blog filled with career tips and advice for HR Coordinators and other HR professionals.
An online resource for HR professionals. Contains articles on HR technology, recruiting practices, talent acquisition and more.
ERE.net
A site focusing on recruiting practices and processes. In addition to blog posts, HR Coordinators can also find information about professional development conferences and webinars.
Industry Groups
Since 1948, SHRM has been providing information about HR standards, responsibilities and professional development for HR professionals. HR Coordinators will find information about employment law, HR practices and policies particularly helpful.
National Human Resources Association (NHRA)
HR Coordinators can network and find out about professional development programs through this organization, which has been offering support for all types of HR professionals since 1951.
Books
Though focusing on HR tasks at the management level, this book addresses several duties of an HR Coordinator, such as training, employment laws and documentation.
Written by a veteran HR professional, this book provides an indepth look at recruiting and working with new employees, in addition to addressing other HR managerial duties.
A detailed review of HR legalities, operations and responsibilities, including many tasks that would be performed by an HR Coordinator.
HR Coordinator Resume Help
Explore these related job titles from our database of hundreds of thousands of expert-approved resume samples: