Featured in:
Greeters meet and assist customers in a variety of settings, such as restaurants, car dealerships, banks, and supermarkets. They may also work at temporary events, such as festivals, trade shows, or conferences, where visitors may need assistance. This job is typically worked indoors, but some companies may prefer their greeters to work outside. This job involves providing sales information, answering customer inquiries, and keeping the work area tidy and safe for all customers and employees. Greeters should be professional and personable, with excellent customer service and communication skills.
Studying resume examples is a great way to get inspiration for your own. Study our library of example today!
Want to boost your resume? Your Jobhero subscription comes with a complimentary cover letter builder. Once you choose a cover letter template, the builder will suggest job-specific skills and prewritten entries, allowing you to save multiple letters for various applications fast.
Greeter Duties and Responsibilities
The type of organization a greeter works for will determine the exact duties they perform. Based on job listings we analyzed, a greeter's duties typically involve:
Greet All Customers
Greeters provide visitors with directions and any information they require, ensuring that they're greeted with courtesy every time. Strong customer service skills and the ability to stay calm under pressure or when dealing with a dissatisfied customer are vital to this aspect of the job.
Perform Housekeeping Duties
Greeters maintain their work area, performing housekeeping duties to ensure cleanliness and adhere to control and security policies. Keeping these areas, which are often business entrances, tidy helps customers feel comfortable and gives a positive first impression.
Provide Sales Information
Promoting sales to customers is a key part of a greeter's job. They do this by handing out sales leaflets and flyers or by informing customers of deals and sales when they speak face to face.
Accept Payments
Greeters administer customer contracts for warranties and make sure that all orders are completed accurately. They also help their colleagues during busy periods, such as holidays, by completing sales transactions.
Manage Customer Queries
When customers have questions or need help, greeters assist them and provide optimal levels of customer service wherever possible. They analyze the customer's requirements and help them find the best solution by directing them to the appropriate department.
Greeter Skills and Qualifications
Greeters have excellent communication, interpersonal, and teamwork skills, as well as high levels of patience and professionalism. Typically, employers require a high school diploma in addition to the following abilities:
Customer service – a key part of this job is speaking to members of the public, so excellent customer service skills are essential, as greeters are often the face of their company
Teamwork – greeters collaborate closely with the rest of the company's employees, so it's important that they're able to work well with other people
Listening skills – greeters must understand customer queries and help them with anything they need, so good listening skills are essential
Patience – customers may sometimes be frustrated, confused, or angry, so it's vital that greeters are able to remain calm, professional, and polite
Administrative skills – office skills (like completing paperwork) are often a part of this job, so some administrative experience is advantageous
Greeter Education and Training
The minimum requirement to become a greeter is a high school diploma, although some employers prefer applicants who have previous customer service or hospitality experience. Administrative experience is also beneficial to this position, as the job often involves completing paperwork and other office duties. Pursuing training in customer service or people skills can improve job prospects, but employers often provide on-the-job training to the right candidate.
Greeter Salary and Outlook
The median annual salary for greeters is nearly $26,000, according to PayScale. Greeters in the 10th percentile earn around $20,000 annually, while the highest paid earn close to $39,000 a year. Some companies offer packages that reach up to $2,000 from bonus structures. Around a third of all employers offer dental plans and medical insurance as part of their benefits package.
Create your own professional resume in just minutes.
Try our resume builder today
Build Your Resume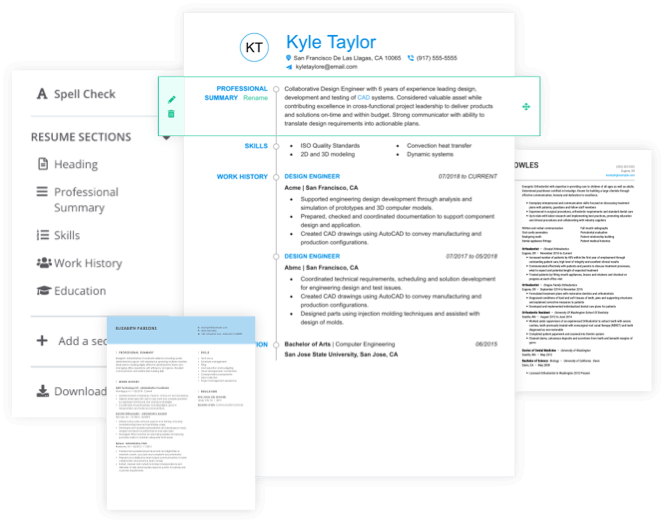 Helpful Resources
We've collected some of the best resources to help you learn more about working as a greeter: