Featured in:
Food and beverage managers often work for large establishments such as schools, hotels, or restaurants. Common duties for a manager in this industry include quality control of stock, training staff, and ensuring customers are satisfied. This is usually a full-time position and often means working more than 40 hours a week – evening and weekend work are common with this job. Applicants entering this profession need to have strong leadership skills, be customer service oriented, and have experience of working as part of a team. It's well suited to people who like a challenge, enjoy working with others, and like resolving personnel or customer service issues.
Studying resume examples is a great way to get inspiration for your own. Study our library of example today!
Improve your application with a personal message! Your resume may summarize your qualifications, but a cover letter can help you express your professional accomplishments and working style. Pair these cover letter templates with our builder subscription to unlock AI-powered text templates and professional designs that will help you submit a complete application.
Food and Beverage Manager Duties and Responsibilities
Food and beverage managers lead the kitchen and front of house staff, oversee the preparation of food and drinks, and ensure the restaurant's reputation is upheld through a professional and courteous manner. Common day-to-day duties include:
Hire and Train Staff
Managers are responsible for all aspects of work related to employees, from interviewing and hiring new staff to training them for their role and disciplining them in the case of misconduct. Managers also deal with firing employees if necessary.
Oversee Food Preparation
Enforcing the correct standards for food and safety regulations is an important part of running of a restaurant. Food and beverage managers are aware of these standards and oversee food preparation to make sure they are upheld at all times.
Enforce Customer Service
Any customer queries or complaints are dealt with by the manager of the restaurant. To minimise the risk of unsatisfied customers, managers need to establish and enforce a strong commitment to customer service within their team.
Schedule Shifts
Managers schedule shifts so that there are enough members of the team working to cover all open hours. They're responsible for assigning duties and may help with serving customers or cleaning tables during busy periods.
Manage Budgets
Food and beverage managers don't just deal with leading a team. They also look after budgets, administer payroll, and price inventory and stock.
Food and Beverage Manager Skills and Qualifications
Food and beverage managers need to have excellent organization skills and a talent for managing a team, as well as the following abilities:
Business aptitude - food and beverage managers need to understand all aspects of the business, from payroll to budgeting, to ensure that the restaurant remains profitable
Communication skills - strong communication skills are valuable in this role as managers spend a large portion of their day speaking and giving direction to members of their team and talking to customers
Customer service - customer satisfaction is key to a successful business, so food and beverage managers need to be courteous and professional at all times, answering questions and dealing with complaints in an efficient manner
Leadership skills - managers need strong leadership skills to give clear and effective orders, keep up morale, and ensure that the team remains motivated
Physical stamina - managing a restaurant is a physically demanding job that requires long hours of standing and walking between the kitchen and front of house. Being physically fit and able to keep up the pace during busy shifts is important
Food and Beverage Manager Education and Training
Many applicants qualify for this position with a high school diploma and several years' worth of work experience in the food industry. However, it's increasingly preferred that applicants hold a bachelor's degree in management or a related subject. Training can also be gained through hospitality or food service management programs.
Food and Beverage Manager Salary and Outlook
The median annual salary for food and beverage managers is nearly $51,000. Managers in the 10th percentile earn around $29,000, while the highest earners make over $87,000 annually.
The opportunity to earn bonuses depends on the location and company. Access to health benefits such as dental and medical insurance is sometimes offered. The Bureau of Labor Statistics expects the growth rate for this sector to increase by 9 percent through 2026.
Create your own professional resume in just minutes.
Try our resume builder today
Build Your Resume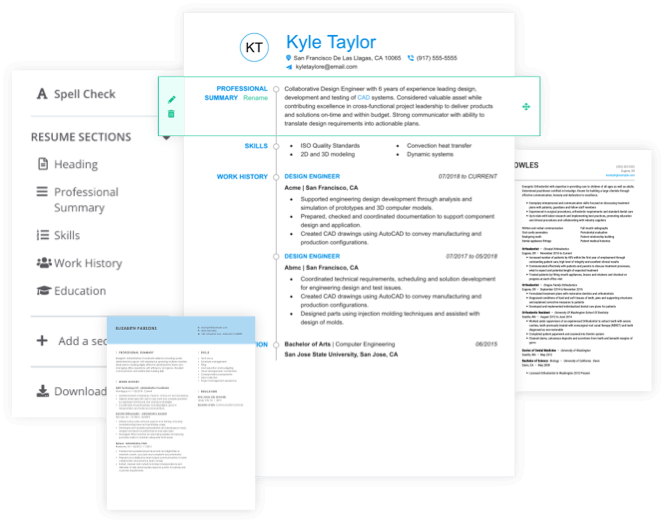 Food and Beverage Manager Helpful Resources
Food and beverage managers work in one of the busiest and fasted-paced industries. We've collected some of the best resources to help you stay up to date with latest trends and management techniques:
Food and Beverage Manager Resume Help
Explore these related job titles from our database of hundreds of thousands of expert-approved resume samples: