Featured in:
Food and beverage attendants fill the primary role of greeting and serving patrons of restaurants. They typically complete various tasks relating to those performed by hosts/hostesses, waiters/waitresses, busboys and maître d's. Food and beverage attendants seat customers, explain menu items, take orders, refill drinks, and clear tables. Some might take customer payments and ask customers about their dining experience, such as the level of service or satisfaction with their order.
Restaurants, hotels, and resorts are typical places of employment for food and beverage attendants. The Bureau of Labor Statistics (BLS) states that, between 2016-2026, the job growth rate for this profession is expected to be 14 percent. The trend of dining and ordering out is expected to continue during this decade, which plays a major role in this expected employment growth.
Need cover letter guidance? Add a cover letter to your resume using our cover letter formats how-to guide and add value to your resume.
One extra step to impress a manager: A growing number of hiring professionals read cover letters to determine whether they'll interview a candidate or not. Use our cover letter templates to craft a complete application that lands you the interview.
Food and Beverage Attendant Duties and Responsibilities
Food and beverage attendants complete various tasks during the course of their workday. After examining several job listings for this occupation, we found the following to be among those responsibilities most commonly indicated for food and beverage attendants:
Greet Incoming Customers
Often, a food and beverage attendant is the first person a customer encounters when entering a restaurant. In this role, these attendants welcome customers to the establishment, take names for seating purposes, direct customers to their table, and hand out menus.
Explain Menu Offerings
Food and beverage attendants might be responsible for giving details about select menu items, describing any specials being offered by the restaurant. They also handle minor customer complaints and concerns that do not need the intervention of a manager.
Deliver Food and Clean Tables
It is typically up to food and beverage attendants to deliver food and drinks to each table. They refill water glasses, ask customers if they wish refills on purchased drinks, and ensure that customers are satisfied with their order and the service provided. They might also clear tables to be prepared for incoming customers.
Food and Beverage Attendant Skills
Success as a food and beverage attendant depends in part on one's ability to display strong verbal communication, listening, customer service, and interpersonal skills. Interpersonal skills include being friendly, energetic, positive, and outgoing. Food and beverage attendants should be team players and possess the ability to multitask. Strong time management and self-motivation skills are important. In addition, these workers should have above-average math skills, as they are sometimes required to handle money. Besides these essential skills, it is required that food and beverage attendants possess the following abilities:
Greet customers, make reservations, and seat patrons when tables are available
Hand out menus and explain menu items and specials
Take customer orders and deliver to food servers
Deliver prepared food to patrons and clean tables
Handle customer complaints
Verify customer satisfaction with service and selected food items
Process customer payments
Food and Beverage Attendant Tools of the Trade
Food and beverage attendants use various tools to help them complete job duties. If you wish to become a food and beverage attendant, you should have an understanding of the following:
Kitchen equipment/utensils – food and beverage attendants should be familiar with operating ovens and dishwashers and understand the terms used to describe specific cooking and serving utensils
Cash registers – as food and beverage attendants in some settings are required to process payments, it is helpful for them to have a basic understanding of how a cash register works
Food safety regulations – from handling to preparing food, it is important for food and beverage attendants to have a thorough knowledge of federal and state food safety laws and regulations
Food and Beverage Attendant Salary
The BLS reveals that the median hourly wage for food and beverage attendants is $9.44; in the 10th percentile, these workers earn $8.13, while those in the top 10 percent can make more than $12.98. Food servers in restaurants and those involved in food preparation are among the highest paid in this industry. These median salary figures do not reflect tips, which most food and beverage attendants receive throughout a typical workday. It should also be noted that many food and beverage attendants work on a part-time basis.
Create your own professional resume in just minutes.
Try our resume builder today
Build Your Resume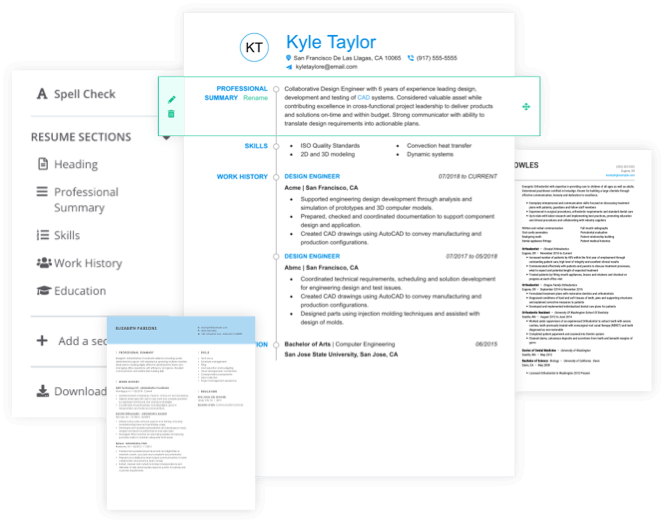 Food and Beverage Attendant Resources
It is often helpful to refer to additional resources to learn more about a career that you might be contemplating. Below, we have provided links to books, professional associations, and other resources that give more detailed insight into becoming and working as a food and beverage attendant:
Food and Beverage Attendant Resume Help
Explore these related job titles from our database of hundreds of thousands of expert-approved resume samples: