Featured in:
Food clerks work in grocery stores or supermarkets to help customers, process purchases, and provide assistance as needed. This involves restocking items, scanning purchases, and maintaining a clean store, as well as any other tasks as needed to help run the store. Food clerks can work full or part time and often work shifts to cover the store's open hours – evening and weekend work is common with this job. Food clerks need strong customer service skills, the ability to work well as part of a team, and great math skills to do this job efficiently.
Studying resume examples is a great way to get inspiration for your own. Study our library of example today!
Impress your future boss! According to a 2020 survey, most hiring managers read cover letters for candidates they're considering interviewing before making their final decision. Make a cover letter that seals the deal with our professionally designed cover letter templates.
Food Clerk Duties and Responsibilities
Food clerks carry out a variety of duties depending on the company they work for. Based on job listings we analyzed, a food clerk'sduties typically involve:
Process Customer Orders
Food clerks scan items for their customers to process their purchases, providing friendly and helpful customer experience and making sure they found everything they needed.
Keep the Store Tidy
Food clerks ensure that the store remains fully stocked and tidy at all times and communicate their knowledge of the store's layout to help customers find what they need. This involves cleaning shelves or coolers and making sure that products are fully stocked.
Rotate Stock
Rotating products according to the company's procedures, or depending on what is on sale, is one of the regular duties a food clerk carries out. They make sure they have an up-to-date record of the store's inventory so that they can answer customer queries about specific items.
Maintaining Knowledge of Company Procedures
Food clerks need to stay aware of company policies and procedures, such as whether the store accepts vouchers or payments from social services agencies, so that they know how to correctly process them.
Food Clerk Skills and Qualifications
Food clerks need to be strong communicators, able to maintain a positive disposition at all times and provide great customer service. Employers typically require a high school diploma as well as the following abilities:
Customer service - strong customer service skills are vital to food clerks who spend each day dealing with customers, providing support to customers who need help finding products or who have complaints
Patience - this job involves repetitive daily tasks and dealing with stressed and uncooperative customers, so patience is a key beneficial skill
Mathematics - food clerks need basic math skills to take cash payments and supply customers with correct change
Communication skills - food clerks need to work well with their colleagues as well as with customers, so applicants for this role should have good communication skills
Physical strength - food clerks regularly lift up to 50 pounds, as they are often required to carry boxes of packaged goods to restock shelves or help customers with items, so physical strength is important to this job
Food Clerk Education and Training
The minimum requirement to become a food clerk is a high school diploma, although some employers accept previous experience in place of education. Most of the skills needed for this job are gained through on-the-job training from experienced colleagues and company training programs. Applicants for this job must demonstrate good customer service, teamwork, and math skills.
Food Clerk Salary and Outlook
The median annual salary for food clerks is $20,000, according to PayScale. Food clerks in the 10th percentile earn around $12,000 annually, while the highest paid earn close to $48,000 a year. Some companies offer packages that can reach nearly $4,000 from bonus structures based on individual or group performances.
Many employers offer dental plans and medical insurance as part of their benefits package. The Bureau of Labor Statistics predicts growth in this field to decline 1 percent through 2026.
Create your own professional resume in just minutes.
Try our resume builder today
Build Your Resume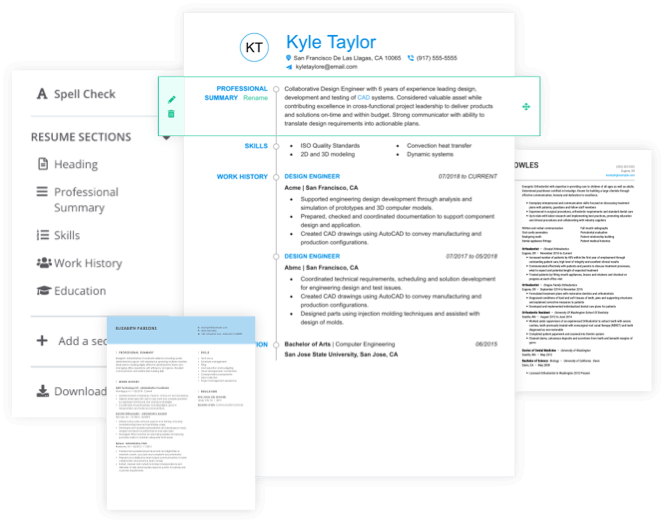 Helpful Resources
We've collected some of the best resources to help you learn more about a career as a food clerk:
Food Clerk Resume Help
Explore these related job titles from our database of hundreds of thousands of expert-approved resume samples: