Featured in:
Finance officers oversee their organization's financial resources to achieve the year's revenue and budget goals. They have a deep knowledge of various accounting and tax regulations, as it is their responsibility to make sure the organization is 100 percent compliant. Finance officers find employment in a variety of settings: in large corporations, they assist the chief financial officer in making strategy decisions; in government agencies, schools, and hospitals, they make sure taxpayer dollars are spent efficiently. Finance officers work in an office environment and maintain regular office hours, although there may be deadlines for certain financial documents that coincide with overtime hours.
Answering to the chief financial officer, finance officers have authority over entry-level employees in the finance department, such as financial analysts. According to the National Bureau of Labor Statistics, demand for financial managers, which includes finance officers, is set to grow a staggering 19 percent through 2026, making it one of the fastest growing occupations.
Studying resume samples and examples are a great way to get inspiration for your own. Study our library of examples today!
One extra step to impress a manager: A growing number of hiring professionals read cover letters to determine whether they'll interview a candidate or not. Use our cover letter templates to craft a complete application that lands you the interview.
Finance Officer Duties and Responsibilities
Directing the use of a company's financial resources and ensuring compliance with financial regulations involve many different duties and responsibilities. We analyzed finance officer job descriptions to put together the following list of the most relevant finance officer duties and responsibilities:
Participate in Budget Strategy Meetings
Finance officers participate in regular budget and growth strategy meetings with other types of financial managers, as well as the chief financial officer. These meetings often determine which tasks are prioritized on a daily basis.
Analyze Investment Opportunities
Many corporations have investments in stocks and bonds as a part of their revenue growth strategy. It is the responsibility of the finance officer to make sure the company's investment capital is spent to best maximize profit.
Generate Revenue Growth Ideas
One of the primary responsibilities of the finance officer is to figure out ways to make the company more money. This requires a deep understanding of the company's offerings, their unique value proposition, and current market trends.
Oversee Merger and Acquisition Proceedings
Finance officers oversee all merger and acquisition proceedings under the direction of the chief financial officer. This includes constantly prospecting for merger and acquisition opportunities, building rapport with decision makers, presenting the idea of a merger or acquisition, and then negotiating the terms.
Ensure Compliance with all Financial Regulations
Finance officers are experts in all of the regulations set forth by the United States Treasury Department; they use this expertise to make sure their employer avoids the steep fines associated with non-compliance.
Finance Officer Skills
Finance officers rely on specialized knowledge to do their job; they have to be experts in the special tax and financial regulations of their industry of employment, have an expert level of financial acumen. A cool and calm demeanor helps in this high-pressure position. Other traits hiring managers seek when they look at candidates for finance officer positions include:
Enforcing compliance with all financial regulations
Having a strategic mind and keen awareness of the company's budget to create concepts and strategies for revenue growth
Collaborating with other financial managers and the chief financial officer on budget strategy decisions
Analyzing company financial performance and preparing data visualizations to accompany strategy suggestions
Negotiating with the finance officers of other companies to facilitate mergers and acquisitions
Finance Officer Tools of the Trade
Microsoft Office – used to create budget spreadsheets and other financial analysis documents
Proprietary financial software – some financial companies have their own FinTech software.
Finance Officer Education and Training
Employers of finance officers require candidates to have a bachelor's degree in finance, accounting, economics, business administration, or a related field. Coursework covers the principles of accounting, economics, business organization, and financial technology. Some employers prefer candidates with an MBA and a concentration in finance.
Finance Officer Salary
According to Glassdoor, the national average salary for finance officers is $61,874. Those at the top of the scale make $100,000, while those at the bottom of the scale make $50,000.
Create your own professional resume in just minutes.
Try our resume builder today
Build Your Resume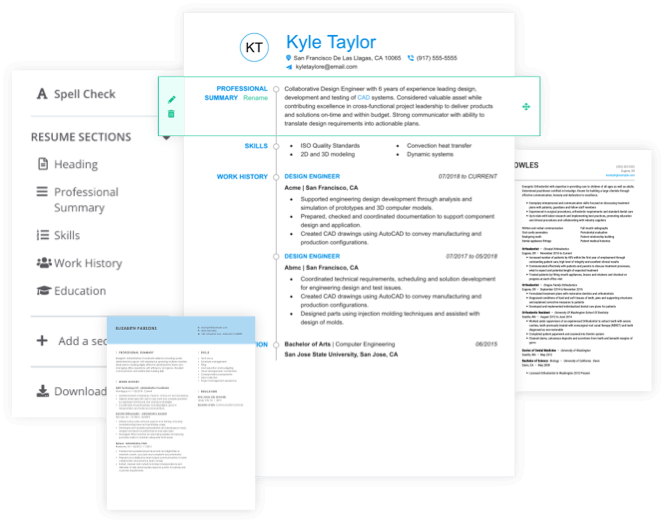 Finance Officer Resources
Do you have an interest in the financial industry and want to find employment as a finance officer? If so, check out the list of resources below.
Finance Officer Resume Help
Explore these related job titles from our database of hundreds of thousands of expert-approved resume samples: