Featured in:
Assistant finance managers help finance managers with a range of administrative and financial tasks. These may involve assisting with billing invoices, preparing budgets, managing cash flow, and requesting information from colleagues regarding purchase orders. This is typically a full-time position. Assistant finance managers work in a range of companies and organizations. People with an aptitude for numeracy thrive as assistant finance managers.
Our certified resume writers have created a library of resume samples to show you exactly what a strong resume looks like. Use them as-is or customize them to your needs.
One extra step to impress a manager: A growing number of hiring professionals read cover letters to determine whether they'll interview a candidate or not. Use our cover letter templates to craft a complete application that lands you the interview.
Assistant Finance Manager Duties and Responsibilities
Based on job listings we analyzed, assistant finance managers' duties typically involve:
Managing Cash Flow
Assistant finance managers manage the cash flow and supervise financial transactions within the company to ensure there are no discrepancies in reports.
Maintaining Spreadsheets
Maintaining audit spreadsheets is a key part of this role - assistant finance managers interact regularly with financial staff and heads of departments to ensure spreadsheets are up to date each month and at year end, as well as reporting on the financial profit and loss incurred on a weekly or yearly basis.
Updating Finances for Purchase Requests
Assistant finance managers help accountants and the manager to contact people within the company to update records for financial requests for purchase orders, making sure all documents are accurate.
Assist with Strategic Plans
On a regular basis, assistant finance managers meet with the board of managers [TT1] and the financial manager to develop strategic plans and to brainstorm ways of reducing spending and increasing profits.
Obtaining Financial Data from Teams
Assistant finance managers work with teams in the company to obtain financial data, such as the expenses incurred throughout the month, so that records can be updated for accurate auditing at the end of the year.
Assistant Finance Manager Skills and Qualifications
Assistant finance managers are detail oriented. Typically, employers require a bachelor's or master's degree, as well as the following abilities:
Analytical skills - to identify trends in data, spot inaccuracies, and work with accountants to develop strategies to reduce taxes by analyzing company tax reports
Organization - good organization skills and prioritization ensure that tasks are completed on time and files can be found easily
Computer skills - to use database software and accounting programs
Integrity - entrusted with companies' confidential financial data, assistant finance managers are expected to display integrity and confidentiality
Communication skills - working with colleagues, clients, and auditors on a regular basis, assistant finance managers are clear communicators with a friendly disposition and a professional demeanor
Tools of the trade
Assistant finance managers should have a strong understanding of these programs:
Database software (Microsoft Excel)
Accounting software (CODA Dream, Quickbooks)
Assistant Finance Manager Education and Training
The minimum requirement to become an assistant finance manager is a bachelor's degree in accounting, finance, mathematics, or a similar subject. Some employers may require a master's degree in one of these subjects to prove competency and skill in topics such as analytics and financial analysis. Applicants should also be able to demonstrate skills in database software such as Microsoft Excel.
Assistant Finance Manager Salary and Outlook
The median annual salary for assistant finance managers is nearly $60,000. Assistant finance managers in the 10th percentile earn around $34,000 a year, while the highest-paid earn around $99,000 annually. Bonus structures can reach as high as $14,000, based on individual or group performances, and profit sharing schemes can total nearly $10,000. Health benefits are common. The Bureau of Labor Statistics predicts this sector will grow 19 percent through 2026.
Create your own professional resume in just minutes.
Try our resume builder today
Build Your Resume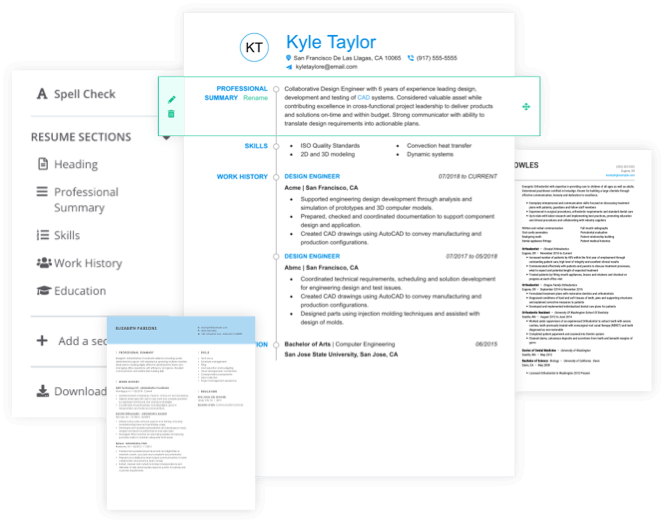 Helpful Resources
We've collected some of the best resources to help you develop a successful career as an assistant finance manager:
Assistant Finance Manager Resume Help
Explore these related job titles from our database of hundreds of thousands of expert-approved resume samples: